5 Worthy Tips to Land More Job Offers and Interviews
How to land more job offers is an art mastered by very few people. It's a skill only a handful of job seekers have been able to learn, a magic not many can perform.
The good thing about knowing how to land more job offers is that you can hardly get turned down. You can switch from one job to another, take career breaks, or work multiple jobs at a time. Provided that you meet the requirements, you can never be out of a job for a long time.
The bad thing, however, is that those who know how to land more job offers already have a job. The people who need to master the art are the ones struggling to secure an interview.
Those who must learn the skill are oblivious of the fact that it's a skill.
You'll learn what it takes to land the best job offers and interviews through a doable checklist. If you practice the lessons of this article, you will begin to select interviews from the myriads that you will be getting.
It's a given that before getting a job offer or an interview, you need to first apply for the job, of course unless you're getting a direct offer from the employer. When you apply for a job, you must always keep in mind that you're not alone.
Getting a particular job doesn't ask you to be perfect, just comparatively better. Hence, to get interviews and job offers, you need to show that you are better off than the other applicants.
Prove to your employer that you are the best option for the position you are applying.
You need a strategy that will make you stand out to hiring managers. This strategy is what will get you interviews and eventually help you land more job offers.

Before getting into how, let's get the basics of  the why.
Why do people apply for several jobs and not get an offer from any?
       Why is making it to the interview stage hard for many?
Why People Are Not Getting Job Offers
Applying for a job comes with so much expectation and optimism. You envision yourself getting a reply from the recruiter, getting through the interview stage, and securing the job. Sometimes, you even begin to make plans for what you will do with your salary.
However, your hopes are dashed when you do not get a reply even after a few weeks. Sometimes, you get a reply but in the form of a lovely rejection message.
Despite the rejection, you do not stop, do you?
But do you ever sit down to think why you were rejected?
Maybe you won't know the precise answer but you'll be able to dig into some specifics. The more important question, however, is...
Why someone else was selected and not you?
What are the advantages that those people have over you?
Understanding these reasons will help you better prepare for subsequent job interviews and land more job offers. When you honestly answer these questions, you will find areas where you need to improve on.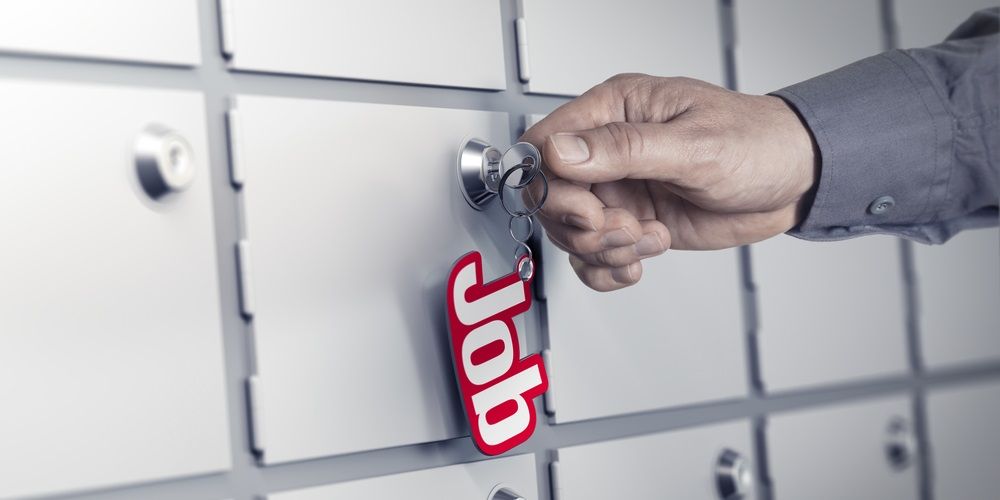 Save yourself the stress; here are some of the most common reasons you might not be getting job offers.
Experience Level
Without the necessary experience, it is impossible to get an interview.
No employer will consider a candidate that does not meet the requirements for a job position.
In the same way that a lack of experience can prevent you from getting a job, too much experience also can. If you are too qualified for a job, an employer will have the impression that they cannot keep you. And this will make them unable to hire you.
Poor Interview Skills
Just as there are table manners, there are also interview etiquette. Many people get to the interview stage and ruin their chances of getting a job. An interview reveals so much to a recruiter, much more than your résumé will.
If you fail to behave properly, you might lose your chances of getting a job even if you are qualified. Ensure that you dress properly and be punctual for your interview.
During the interview, go straight to your answers, don't beat around the bush. It is best to switch off your phone to avoid distractions but alternatively, you can put it on silent mode. If you are asked about your former job, speak positively or neutrally.
Lack of References
When you want to buy a product or purchase a service, you like to read reviews, don't you? In the same vein, employers want to see reviews from people who you have worked with. Or those who can testify that you have the skills on your résumé.
Lacking references can just be the reason why an employer chooses another candidate over you. Ensure that your references are people who have a good reputation in society and can vouch for you.
How to Land More Jobs Offers and Interviews
The skill of landing more job offers is not for those who just want to read and have the knowledge. If this is you, the secrets that will be revealed below will not work for you. Only those who try it will experience the effectiveness of these techniques.
Be Hardworking
This is arguably the most common reason why people don't land more job offers. The success of your job search depends largely on how much work you put into it. This is why you must have a proactive mindset when it comes to job applications.
Some people apply to jobs and forget or never bother to follow up. If you don't get a reply from an employer, always feel free to send a follow-up message. It shows that you are enthusiastic about getting that job position and portrays you as a serious candidate.
For others, they send out a few applications and retire. This is not a good practice considering that the number of job seekers out there are hundreds of thousands. The more you apply for jobs, the higher are your chances of getting an offer or multiple offers.
Be Passionate
It is very easy for an employer to distinguish a person passionate about a job from someone who isn't. The enthusiasm in your cover letter and the confidence you exude in your interview is enough for an employer to pick you.
It is one thing to have what it takes to land a job offer, but quite another to be interested in landing one. If you are actually interested, the employer will know and the job offer will be yours.
Enhance your Application
In many cases, you will be applying for a job online. This means you will not have the opportunity to speak for yourself in the presence of the employer. And you know how much first impressions matter.
In all of these cases, your application is what speaks on your behalf. However, a lot of people fail to pay attention to their applications. Your résumé and cover letter ought to reflect your skills and should contain the right keywords.
For your cover letter, you should demonstrate your knowledge of the job you are applying for to get the employer's attention. In your résumé, you need to show how your past experiences are relevant to the job you are applying for. Your application should be specially tailored for every job application.
Sell Yourself
Your application is your best bet to showcase your talent. It is the right avenue to show that you're the best candidate for a job. Even though most people seem to know this, they fail to take advantage of their résumés  and cover letters.
Sell yourself in your application, be unapologetically how good you are. Showcase your strengths and let employers know how you can be of value to the company.
Make your Research
To scale through the interview stage of a job application, you need to know about the company. Many people only research the role they are applying for. However, most employers want you to know about their company before they employ you.
Researching a company shows that you are truly interested in joining. In some cases, some employers might even ask questions about the company to know how much you're into them.
5 Tips To Land More Job Offers and interviews
Assuming that you're reading on, you are actually interested in mastering the art of landing more job offers. In this section, you will learn secret tips that people in the past have implemented to get jobs.
These tips will make your job search easier and faster. You won't have to spend too much time securing any job you want.
Build Your Brand Online
Some people do not even need to apply for jobs before they get job offers. Employers and hiring managers just reach out to them and ask if they are interested in filling a position.
How do they do it, you want to know, right?
What they do is build a brand for themselves online. Make the best out of social media platforms. Put yourself out there for the world to see you. Make sure you become a household name when it comes to your niche.
Never Stop Applying
The major difference between you and the next job seeker out there is the number of jobs that you apply to. Imagine someone who has the same qualification as you do, the chances of getting an application will be the same. One way to increase your chances of getting a job is to apply for more jobs.
You have a 37% chance of getting a reply from an employer after one week. If you send 100 applications, you will get 37 replies but 200 applications will get you 74 replies. That's a lot of difference, isn't it?
Dress Properly for the Interview
You already know that the way you dress is the way you will be addressed. Even if you are not employed, you should dress like you have a job when going for an interview.
Dressing properly makes you appear confident. It also gives the employer the impression that you are a good fit for the role. To prove that you are qualified for a job, you need to look the part.
Networking
This is one way to land more job offers that a lot of people have failed to realize. In some cases, people do not even need to send applications before getting a job. They just reach out to an acquaintance and the employment is sorted in a short time.
That briefly describes the power of networking. Every job seeker must seek to make connections. Meet and get to know people in your industry and let them know that you need a job. These people will be able to plug you into job opportunities that are not yet available to the public.
Use a Job Application Service
Using a job application service has saved people a lot of time and effort. You won't understand how much you can achieve by using a job application service. You get to apply for jobs tailored to your résumé without actually applying.
With a job application service, you get to use your time for other productive activities. You also wouldn't have to sit by your computer for hours searching for the right job.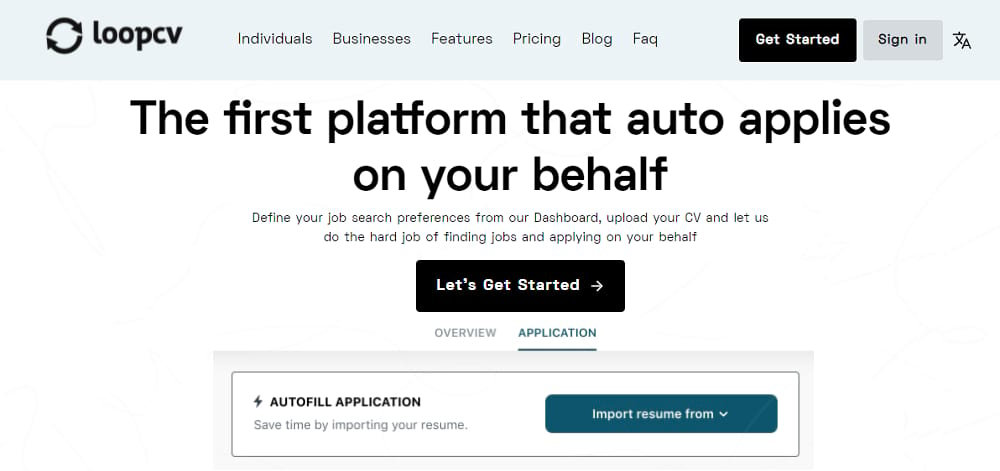 Landing Job Offers with LoopCV
It is easy to network or build your brand online but difficult  to actually apply for a job and grab one. On top of that, reaching out to hundreds of eligible jobs all at once sounds quite impossible with the time and energy invested in each.
However, a job application service can save you the stress.
A job application service allows you to apply for numerous jobs automatically without the hassles of manual search and send.
The catch is: there are numerous job application services out there that promise to help you apply for your dream job while most of them do not deliver the quality they claim to offer.
LoopCV has set the record straight for helping people to reach out to companies ranging from Fortune 500 to small businesses, by applying to hundreds of jobs on applicants' behalf.
This includes reviewing your CV, finding the jobs that fit you, and applying without the hassles of multiple tabs open. All you have to do is, well, nothing. Just sit back and relax or use your time to prepare for the interview.
Originally published March 30 2022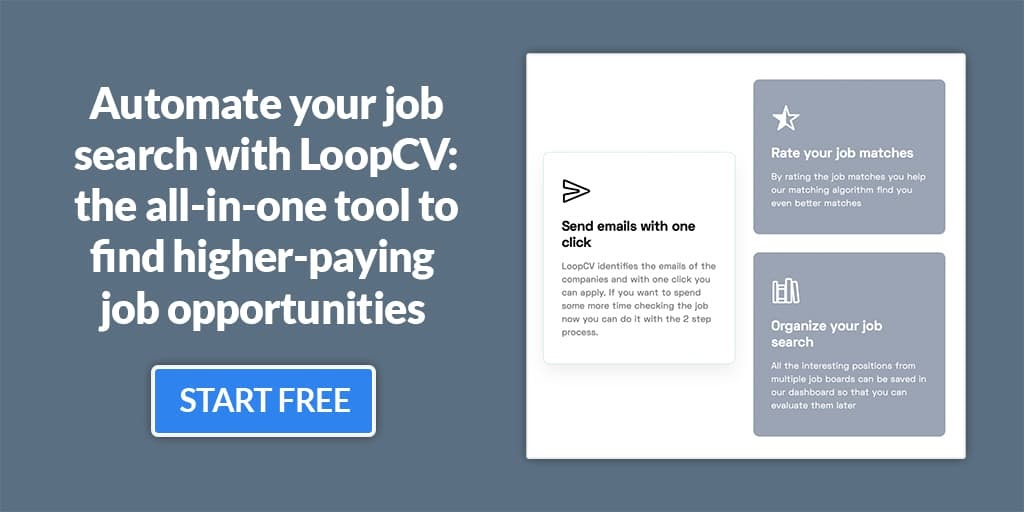 Frequently Asked Questions
How do I get more job offers?
To get more job offers, make sure you build an online brand, keep applying, follow interview etiquettes , and never bad mouth your former employer at an interview.
Is it bad to accept multiple job offers?
It is not bad to accept multiple job offers if you can provide your best in each of them.
What to say when you have multiple job offers?
If you cannot perform excellently in another offer, let the employer know that you are occupied at the moment and will reach out to them as soon as you can accept an offer.