Why You Need a Job Application Service in 2022
One of the reasons why people read newspapers and magazines is the job opening listings. Every day, thousands of jobs are posted online, in newspapers, and through other media.
These job applications are forms that interested and qualified job seekers are required to fill out. Some businesses still seek paper applications for job postings. However, most job applications these days are web-based.
People can, from the comfort of their homes, apply for jobs from miles away. But what they forget is they're spending hours on the computer to apply for a few jobs at a time.
Most of them wear out in a couple of attempts because of the hassles, not to mention the fear of rejection that follows.
Finding jobs online and applying for them can be stressful. You have to scan through job sites to see the ones tailored for your skills. If and when you find these jobs, there is still more to do. You will have to spend time crafting your cover letter and resume to meet the job requirement.
For some people, applying for jobs has become a job itself. The bulk of people applying for jobs every day makes it harder to get to the interview stage. As commonsensical as it sounds, your chances of getting a job increases when you send more applications.
But how possible is it for you to send out manifold applications when you can't craft a few at a time?
There's a solution though—by using a job application service.
What Is a Job Application Service?
A job application service is a platform that allows job seekers to apply for multiple jobs in a short time. You do not have to worry about applying for jobs one after the other. With job applications services, you can send hundreds or even thousands of applications without having to tap the "apply" button.
There are a lot of people looking for new jobs or trying to upgrade from their current jobs. Professionals and experienced employees panic because their level of qualification and professionalism is not enough to help them secure an interview.
They spend most of their time sending applications to employers where their degrees and skills are irrelevant. These people are not the only ones twisted in this ill fate.
There is the other set of people—the job seekers—with little or no experience. Newcomers in the job market have a degree and are very enthusiastic about learning in a fast-paced environment.
When these people see the experienced ones struggling to get a job, they get discouraged. But they have hope, so they decorate their educational experience in a captivating résuméand send applications every day.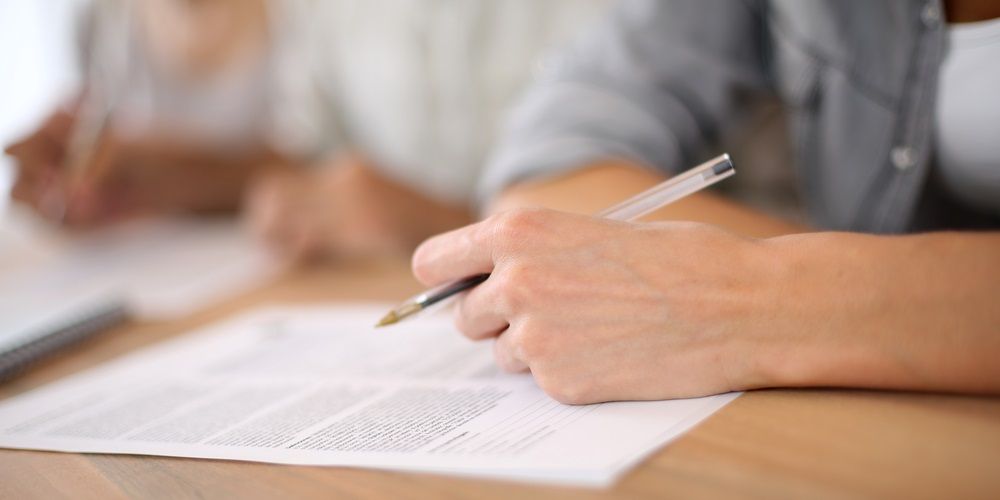 There is a voluminous almost-hopeless demography of job seekers out there soaring every year by leaps and bounds. Job seekers sit in front of their computers and mobile devices looking gloomy, expecting an email notification from their potential employers.
It gets worse when you open your LinkedIn page or go to any other social media platform. You read the testimonies of people who have just gotten a high-paying job. These people encourage other job seekers to be persistent but they won't reveal their secrets.
Most of these people hardly put in the work. They pay freelancers online to create a résumé and cover letter for them without keeping in mind that they have to send applications to hundreds of employers, each application customized to meet their requirements.
Either you spend your valuable time crafting that perfect application and lose sleep over it, or approach a job application service to avoid all the hassles. The job application services do the rest for you.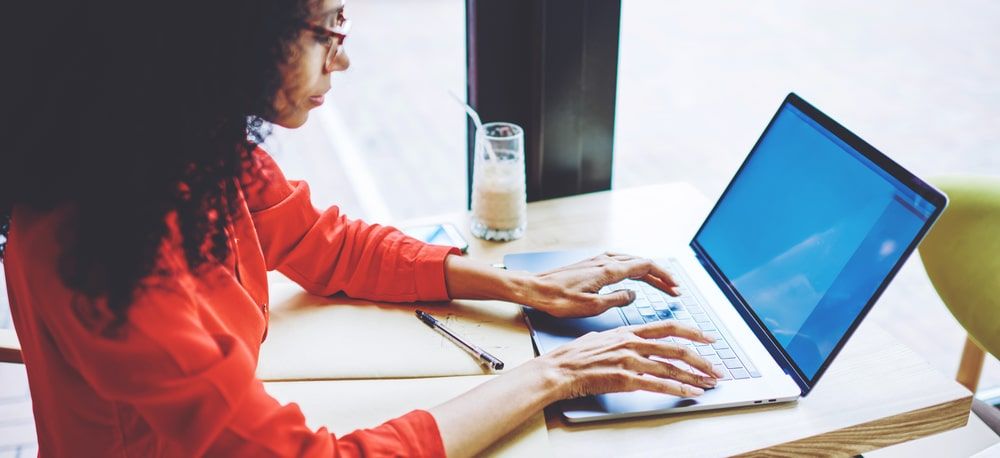 Job application services examine your documents and search for jobs tailored to your skills. When they find these jobs, they don't send them to you.Instead, they apply to all of them on your behalf. So you can sit back, relax, and watch your job application service do all the hard work for you.
Having top-notch skills and qualifications is one step to getting your dream job. Having an attractive resume and cover letter is another. However, there is a final and salient step a lot of people fail to acknowledge.
This last and the most important step involves finding and applying for jobs. A typical job opening receives about 250 applications. So, it is a game of numbers; if you want to win, you have to apply for more jobs than everyone and stand out.
How do you apply for multiple jobs? This is where a job application service comes in handy. You provide your résumé, cover letter, reference letters, and other relevant documents and they do all the work. You can take a course, spend time with your family, or do something else while expecting a reply from an employer.
How Job Application Services Work
If you're not aware how a job application service works, that's normal—it's a growing phenomenon people are beginning to understand (be among the first ones to master it!).
However, you understand that a job application service can help you find and apply for jobs. The question is—how?
First, you need to get a job application service form. When you fill the form, provide the necessary information about yourself and submit relevant documents. That's all.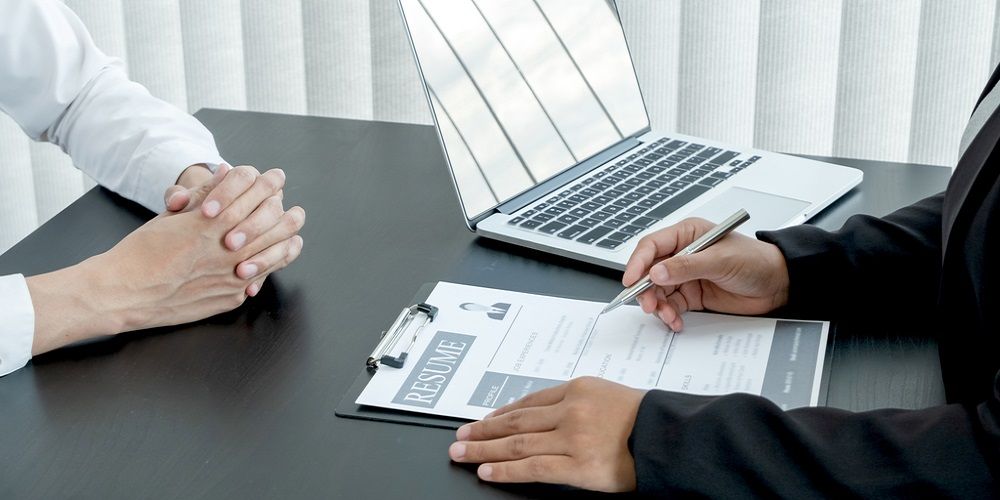 Upon registration, select the region where you wish to get jobs from: Europe, America, Asia, and so on. If you set—for example, the UK as your job application region, you can only apply for jobs in the UK.
The next thing to do is to provide your resume, cover letter, and other relevant documents. The job application help service will review these documents and contact you if there is a need for adjustment.
After your CV and cover letter are approved, you need an email account to send the applications. You can create a new email and share the details with the job application customer care.
This is the end of the road for you because the company will take it up from here. These companies have links to hundreds and thousands of employers. They scan through their list for employers who need your skill and send applications on your behalf. The application is sent through your email account, so it appears as if you sent it.
If an employer wishes to contact you, you get to communicate with them directly and not through the job application customer service. If you wish to edit your information with the job application service, you can do that at any time.
Benefits of Paying For a Job Application Service
If you are still reading to this point, either you are fascinated by the concept of a job application service and want to enroll in one. Or—you are not convinced enough to give your money to a job application letter customer service. You are telling yourself that you can apply for over 200 jobs on your own.
There are numerous benefits that a job application service stands to offer you. Here are three of them:
According to Forbes, about 80% of job openings are not advertised at all. Now everyone looking for jobs online has to struggle for this remaining 20% while the lion's share remains untouched. Sad, but it is the unadulterated truth.
However, a job application service projects you into the remaining 80% increasing your chances of getting a job.
Better Growth
Everyone wants to work in a Fortune-500 company because of the pay and perks. But if you think about it, these companies are fully established already and the growth opportunities are minimal.
The real growth lies in medium and small-scale companies where your progress can be measured. Job application services will help you apply to these companies. Companies where your skills will be appreciated and your growth will be guaranteed.
Niche-Based Application
Job application services have a database of companies from different niches. For instance—as a technical person, you don't want your resume to end up in the application for a salesperson.
Well, unless you do, you need a job application service if you are in dire need of a job.
How Job Application Services Can Make Your Life Easier
Having the right skills or qualifications is not enough to get you a job, proper positioning is also important. You need to show up where you are needed. This is what job application services do for you while saving you time all at a very affordable cost.
An experienced and reliable job application service such as LoopCV can help you automate your job search. It is the first platform in the market with this automation feature that makes the job search easier and faster.
Originally published January 14 2022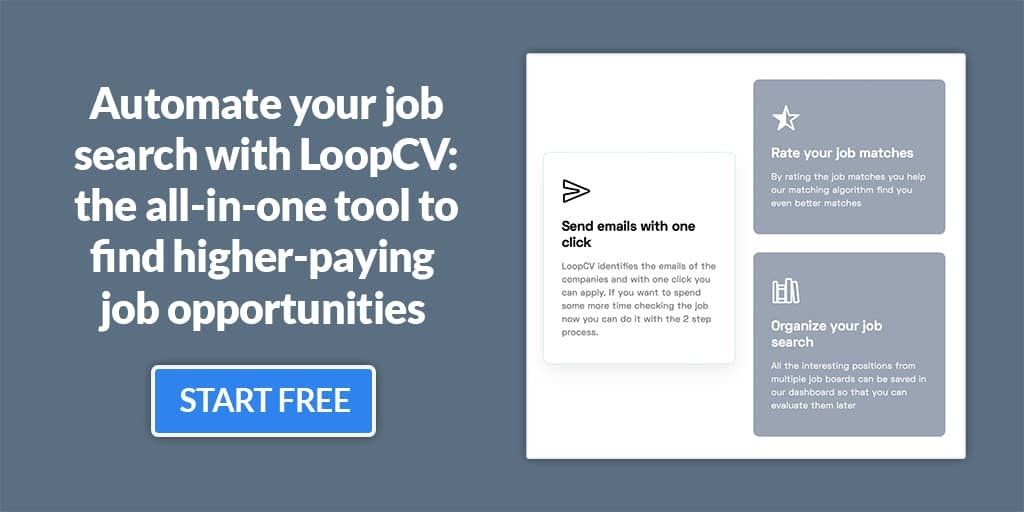 Frequently Asked Questions

What services can support you when applying for a job?
Job application services are the best option if you need support when applying for a job.
What's the best app to apply for jobs?
There are different job platforms where one can find a job e.g., Glassdoor, Indeed, among others.
What is the fastest way to fill out a job application?
The fastest way to fill out a job application is to give a job application service your details and let them do the job for you.
Can you pay someone to apply for jobs?
Yes, but if you want to pay someone to apply for jobs, you need trusted hands. This is why you should get a job application service.