How to improve your job search
The job search is hard. It's long, and you often don't get the response you want.
Some people are still sending out the resumes from when they first started looking for work. Many people have misused and abused their resume, making them unrecognizable to any standard hiring manager or recruiter. It's time for a change, a better way to search, find jobs and get responses to your applications. Relaunching your search is the key to success.
Starting over with a new approach is paramount in this age of applicants, recruiters and potential employers not taking the time to read your letter or CV anymore, having hundreds more on their desk than they would like to see.
» FREE TRIAL: Get Started with LoopCV & Send Out 100s of Highly-Targeted Job Applications in <10 Minutes
How to approach job search
The best mindset to have when starting the procedure to find a job is to perceive it as a full-time job.
You can create a plan and a time schedule in which you are going to dedicate all your focus and efforts on finding a job. You can work on this project every day for 8 hours, like you would do in a full-time job on-site or remotely.
It's very important to work upon a strategy.
To write down what job you want to land. What kind of jobs do your skills and experience can land you. And what steps you need to follow in order to have a decent try and get the happy news. Identify what the ideal job description of your next role should be. Also, set your goals for your ideal salary, location, industry and additional benefits.
Capitalize your network.
When your plan is ready, share it widely with your network. Email it to your close friends, family, ex-colleagues, and anyone who can help you with your job search. People can't help you if you don't know exactly what you're looking for. Ask if you know a company that fits the description and see if they are hiring, or most importantly, if they can be recommended.
Read the next paragraphs where you will get to know our best tips for your job search.
7 tips to enhance your job search
Here you can see in order of priority, 7 tips that can help you enhance and boost your job search.
1. Set professional and career goals
The most important thing you need to do is to visualize and write down in a goal's plan, your short and long-term career goals.
Having a vision for the next months and years will give you the biggest hint for the steps you need to follow in order to achieve these goals. Career planners encourage you to reflect on your motivations, strengths, industries and roles of interest, and take action. These tips for setting goals that you really stick to, will help you make sure you reach your goals.
2. Update & optimize your CV / Resume
Your CV needs to be updated and elevated as soon as you add new skills, certifications, education and anything else that is related especially to what you are looking for.
Your latest and most relevant education or experience should be listed first and be showcased the most.
When you start, you may find that your skills and experience on paper will increase your confidence. And, if you want an even bigger confidence boost, try Adzuna's top feature, Value My Resume - you can use it as a resume checker and find out how much your skills are worth for the position you're applying for.
You can use Microsoft Word to edit a template and optimize as much as it can be done. Or you can use Canva. If you are familiar with this tool you can also create your resume on Illustrator and be super creative and stunt out. Don't forget to optimize and customize your resume for each position. Check the job description and the skills required and try to tailor them into your personal resume.
3. Optimize your cover Letter
Your cover letter is an essay about you that can radically increase your possibilities to land the job you are applying for. You can summarize in one page your unique characteristics and what distinct you from the competition. And provide your skills, qualifications, and experiences and how they relate to your job description.
The better you fit the description, the more likely it is to continue to the interview phase.
4. Optimize your LinkedIn profile & online presence
What you depict online nowadays is much more important as who you are offline.
Companies and recruiters in general, will search your online presence in social media in order to understand what kind of human you are. And of course, they will research for your LinkedIn which should be your ultimate professional image, the most optimized social medium. Many employees stay out of LinkedIn, and it's a huge mistake which you can avoid simply by updating it with the same information you have on your CV and all the additional spaces that are provided.
Lastly, if you have a portfolio of your work then upload it and make it visible. With that way you will gain some steps forward from your competition.
5. Balance quality and quantity
The more applications you submit, the more likely you are to find a job, but it may not be like that.
Jobseekers will get better service if they take the time to adjust & optimize each resume and cover letter to suit their job. This not only shows the recruiting manager why (and how) you are the best candidate for the job, but also helps bypass the applicant tracking system that looks for specific keywords in your resume. Please read the job listings carefully and research the company before applying.
Well-thought-out, high-quality applications make a positive impression.
Have as an option the help of a professional
We seek professional help in many areas of our lives. So why not hire a professional to help you with your job hunting?
Career coaches, resume reviews, and premium job search services can all be very useful for jobseekers looking to improve their job search and optimize their professional profile. Think about the most difficult areas and explore guidance and job search support options.
Sign up for job boards, LinkedIn jobs & Networking fairs
Capitalize on both digital and face to face connections, networking and job fairs.
Maximizing your full potential in both ways is vital for the competition that the job search has. There are many events happening usually in the biggest cities of a country. You can find them through social media or by registering on HR platforms. Participate in local job fairs and recruitment events. You can find out about open positions and networks with industry representatives you want to enter.
If you can't attend these events directly at the moment given, look for virtual trade fairs and events where you can network from the comfort of your home.
Networking is also notifying your close group of friends and relatives that you are searching for a job. And you can list them as the ideal ones.
LinkedIn's jobs are very practical as you can save some new open positions and check them in your own time. Moreover, you can search for as many job titles as you want and activate the notification every time a similar job position is open. In that way you can be one of the firsts to apply and won't get lost between the hundreds of CVs that will reach out after you.
Finally, you can sign up and receive notifications for other job boards that you can find online. There are numerous international and national sites that host job openings which you can find by filtering your relevant options.
Additional tips for a productive job search
Check out below some extra tips in order to have an improved & optimized job search.
Have a planner - Set daily goals
As we mentioned in the beginning of this article, it is very crucial for your success in your job search to be both proactive and organized.
In order to become proactive and save time and effort you need to create an optimized planner, and you can visualize it through a digital calendar, like Google calendar. There you can break your month's goal into weekly and daily sub goals, so you can achieve them easily. You can modify your days as you wish. For example, take 2 - 4 hours a day to find and set small but easy-to-manage goals. Take a day to search, and the next day write a cover letter and polish your CV.
Take the time to apply for the position you found the next day and start the process as soon as possible.
Prepare for interviews
LinkedIn has resources with multiple questions that can be asked during an interview or even before that.
Also, in the premium LinkedIn edition you can have access to a variety of answers, so you can adjust them with yours. Research on Google, which are the most common questions that are being asked in your field and in your job description.
Last but not least, is to do a very good and detailed research for the company you are applying to because you will be asked for sure the reason you want to be employed in the company and other relevant questions.
Reach out your ideal businesses on your own
Something that not many people do is to reach out to the companies they would like to work in.
Many companies post new job openings only on their websites. Or at least they post firstly on their website and then in other job boards. Prepare a professional email template, which you will custom for every business and job description, optimize it and express your desire to work for them. Ask about job opportunities currently available and for possible ones in the future. It might take some time for them to respond, but it can be worth the wait.
Want more tips to improve your job search?
Check our new posts here to learn more tips and tricks!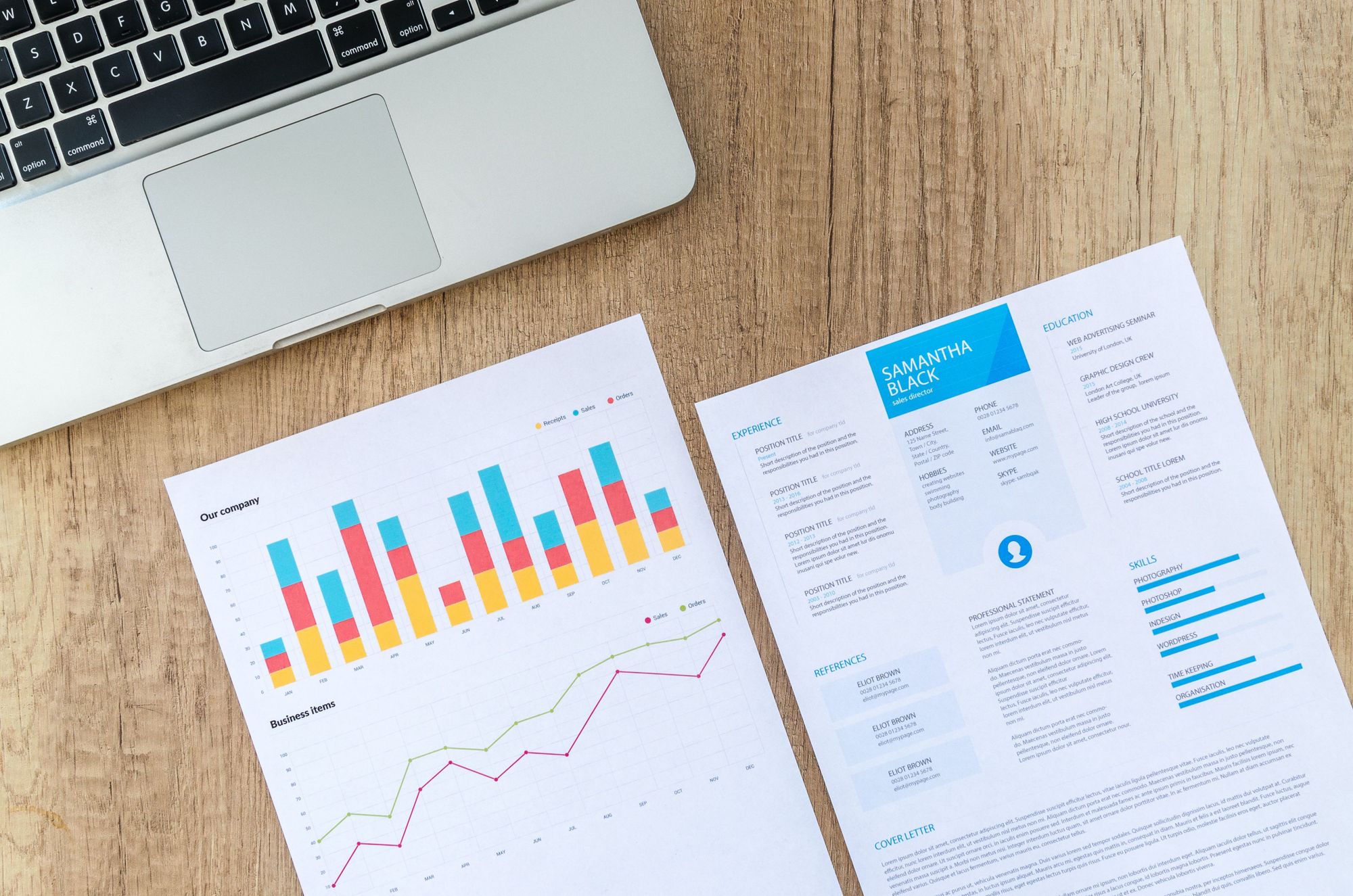 In conclusion
Keep yourself winning by treating the job search like a full time job in itself, have patience and treat all interviews seriously, and attempt to see the full picture when considering new opportunities.
By remaining persistent and optimistic your efforts will pay off, creating an opportunity where none was present before. Optimize your digital and offline footprint and wait for the results!