How to create a cover letter for Upwork - Guide
The cover letter is an important part of the Upwork application process. It should be crafted to demonstrate your expertise and relevant knowledge, as well as detail why you are a good fit for the job.
When it comes to drafting a strong cover letter, it's frequently the little details that make the most impact & impression! We've included some of the greatest cover letter recommendations below to help you build a successful application.
---
Table of contents:
---
To create a cover letter for Upwork, here are some tips:
How to create a cover letter for Upwork: Quick answer!
1. Start strong
Make sure to begin with a professional greeting and an attention-grabbing introduction. This is the perfect opportunity to showcase your skills and why you are uniquely qualified for the job.
2. Highlight relevant experience
You should include a few of your most impressive qualifications that demonstrate your suitability for the role. Make sure to include any awards or honors, as well as any relevant training or certifications (like Coursera certifications).
3. End with a call to action
Sign off the cover letter by thanking the reader for their time and consideration, and then include an invitation for them to contact you should they have any further questions. This is a great way to show that you are eager to start working and make sure your cover letter stands out.
» FREE TRIAL: Get Started with LoopCV & Send Out 100s of Highly-Targeted Job Applications in <10 Minutes
---
You can also read our article: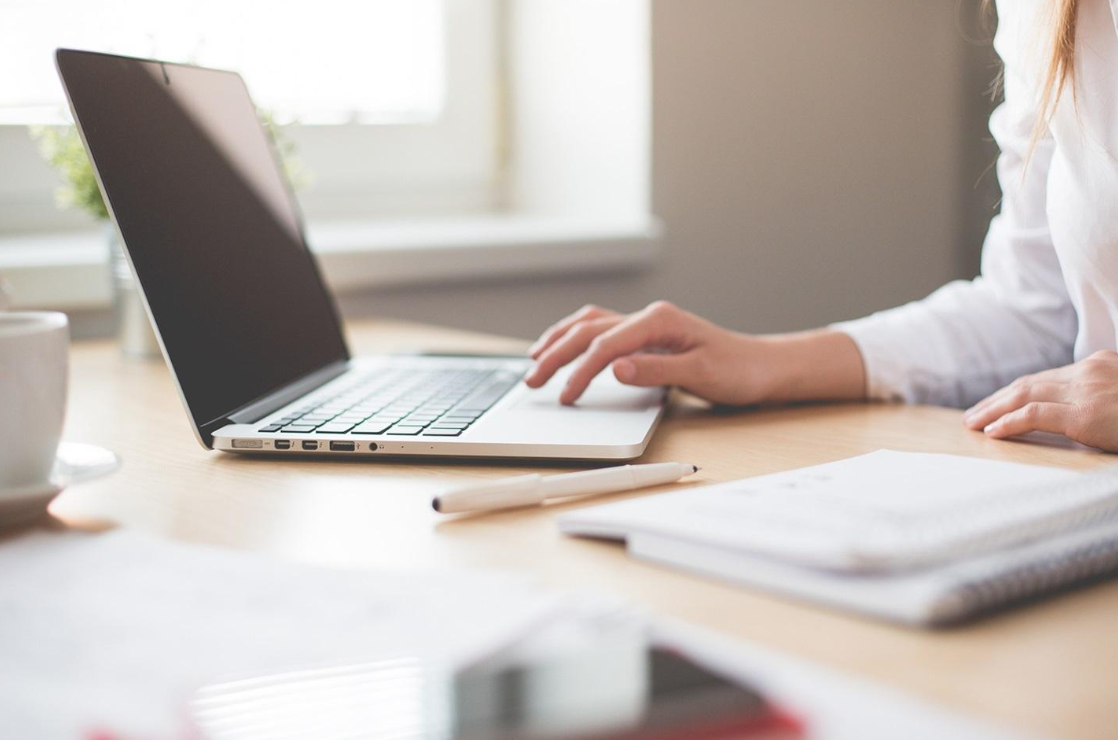 ---
What is the procedure I need to follow to find the cover letter section?
Firstly, we need to explain to you how to find the section in which you can write the cover letter for a job position on Upwork.
Log in to your Upwork account and go to the "Find Work" section at the top of the website. Then, under the left sidebar, click the "Cover Letters" section.
You'll see a list of all the cover letters you've produced on Upwork on the Cover Letters page. Click the "Create New Cover Letter" button to start a new cover letter.
On the next screen, you may insert all the information for your new cover letter. Begin by giving your cover letter a title, followed by the job title for which you're applying.
Then, enter the name of the firm to which you're applying and the URL of their website. Finally, type your cover letter in the supplied area. Make sure you proofread it well before clicking the "Save" button!
Your updated cover letter will display on your Cover Letters page after you've saved it. You can change or remove it at any moment from here. Creating a cover letter on Upwork is simple and fast!
Simply following these easy steps will result in a professional cover letter style!
Why is it important to write a cover letter on Upwork?
It's not only important, but necessary as it's mandatory to write your cover letter in order to submit a proposal and have chances to take the project on Upwork.
Other than that, your cover letter is your first chance to create a positive impression when applying for jobs on Upwork. You want to showcase your abilities and emphasize your greatest attributes while being professional and respectful.
A cover letter is merely a brief message to a potential customer in which you identify yourself and your credentials for the position. It's your chance to explain simply why you're the best freelancer for the task and urge the customer to read your proposal.
Practical tips on writing a cover letter for Upwork
Check out all the 13 things you need to include!
1. Make research on the job provider and the job description
2. Adjust your tone of voice and the style of your cover letter
3. Create a different cover letter for every job submission
4. Be concise, concrete and do not extend the one-page rule
5. Add relevant keywords
6. Add your unique personal traits / personality
7. Showcase your skills and achievements
8. Showcase your previous work experience (especially the remote one)
9. Include links to previous work
10. Follow all the instructions in the job post (strictly)
11. Answer the "Why are you a good fit" question
12. Use a professional email
13. Proofread your cover letter!
Examples of cover letter you can use!
Here are two examples of a cover letter - Best cover letter samples:
Your name:
Phone number:
Your email address:
The name of the recruiting manager:
Name of the company:
Address of the company:
Dear [Hiring Manager's Name],
I am delighted to apply for the [title of the position] now available at [Company Name]. I have over ten years of experience in [job], and my expertise in [hard skill] and [another hard skill], in particular, aligns with the tasks outlined in the offered post.
As [current job title] at previous or present employer/client name, I led the team in charge of redesigning the [name of project/task]. Keeping actual users in mind, I was able to design a [example] speedier, more contemporary, and responsive online experience. As a consequence, the bounce rate was reduced by 35% and conversion rates increased by 25%. I am certain that my hands-on expertise and talents will be useful for your future rebranding and following website upgrades.
I would want to learn more about your [title of position]. I am available for an interview as soon as possible. Thank you for your attention and time.
Sincerely,
[Your name]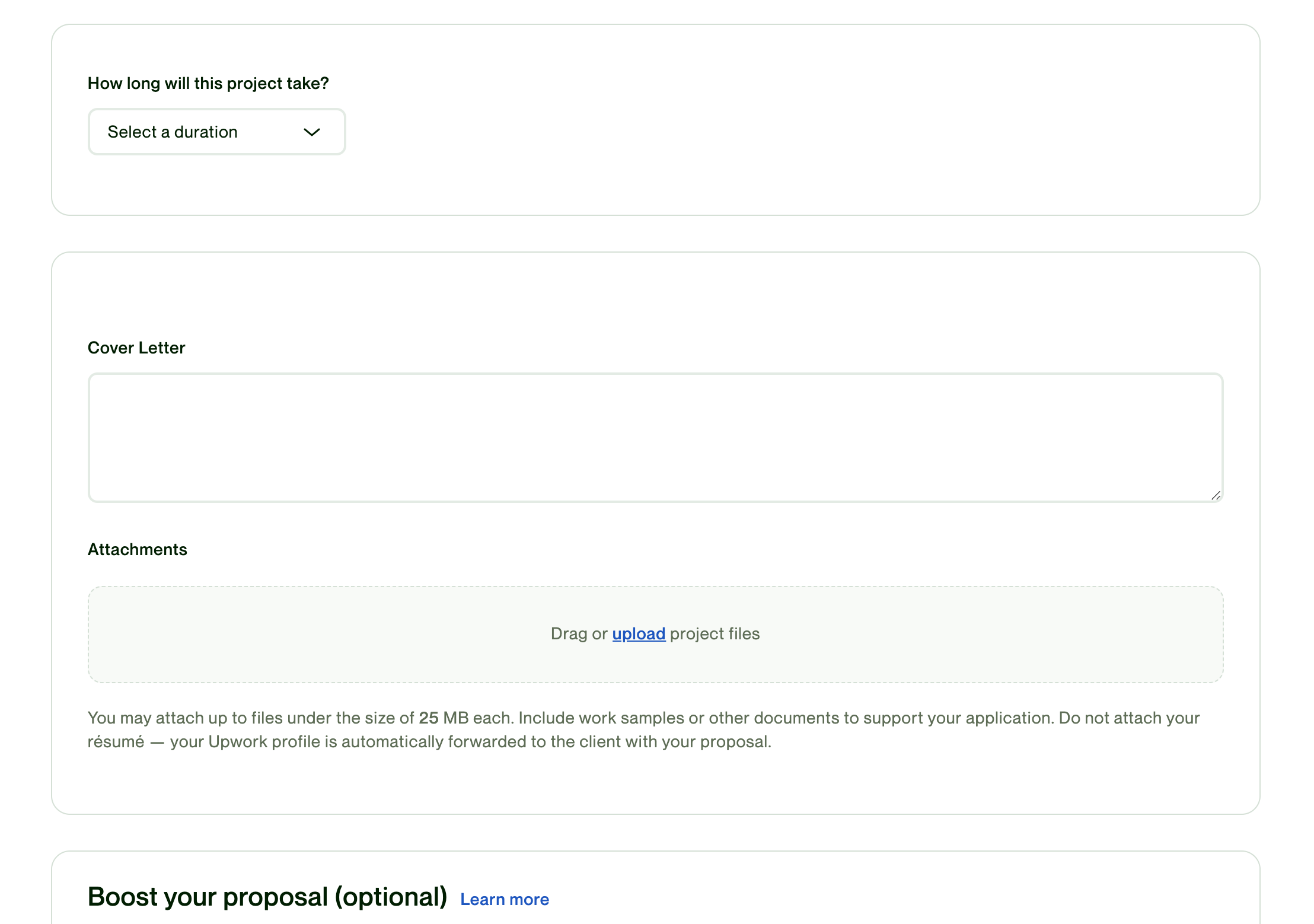 OR
Check out this specific cover letter example for a job posted [content writer] on Upwork:
Hello, [Name]!
This project is a fantastic match for me.
I'd be delighted to [create SEO-friendly material and articles] for [your blog]. And I can begin [now].
I even have prior experience in your field. I like writing about [the tourism sector] and [often visit touristic destinations].
Furthermore, unlike most other content writers, I am [quite knowledgeable about search engine optimization (SEO)] and [know how to get articles to rank on Google].
I'm also acquainted with [SEMRush, AHrefs and Surferseo- three of the industry's main SEO systems] and [AP style].
I have over [5 years] of professional experience [as a content writer and blogger] and am [Expert Vetted] on Upwork - a title designated for the [top 10%] of professionals on this site.
Please see the files below for some samples of my relevant work. More information about me and my skills may be found on my Upwork page at [link to your profile].
Send me a brief note on Upwork now to learn more about yourself and the job.
I'm looking forward to working with you!
Sincerely,
[Your Name]
» FREE TRIAL: Get Started with LoopCV & Send Out 100s of Highly-Targeted Job Applications in <10 Minutes
In conclusion!
By following these tips, you should be able to create a cover letter that will help you stand out in the Upwork hiring process.
Good luck!