Worst jobs during a recession
During a recession, many industries and sectors may be affected and experience job losses or reduced demand for their products or services. Some jobs may be more vulnerable to layoffs or reduced hours during a recession, while others may be less affected.
Let's see more details about the recession and which sectors can be more affected below!
---
Table of contents:
---
Here are some examples of jobs that may be more vulnerable during a recession:
Worst jobs during the recession
Retail and hospitality: These industries often rely on consumer spending, which may decrease during a recession.
Manufacturing: A slowdown in economic activity can lead to reduced demand for manufactured goods.
Construction: Building projects may be put on hold or canceled due to a lack of funding or decreased demand for new buildings.
Temporary or part-time jobs: These types of jobs may be the first to be cut during a recession, as companies try to reduce costs.
Sales: Sales jobs may be affected by a decrease in consumer spending during a recession.
It's worth noting that the impact of a recession on any particular job or industry can vary greatly, and some jobs may be less affected or even in higher demand during a recession.
For example, healthcare, education, and certain types of professional services may be less affected by a recession.
🔥 FREE TRIAL: Get Started with LoopCV & Send Out 100s of Highly-Targeted Job Applications in <10 Minutes
What recession means?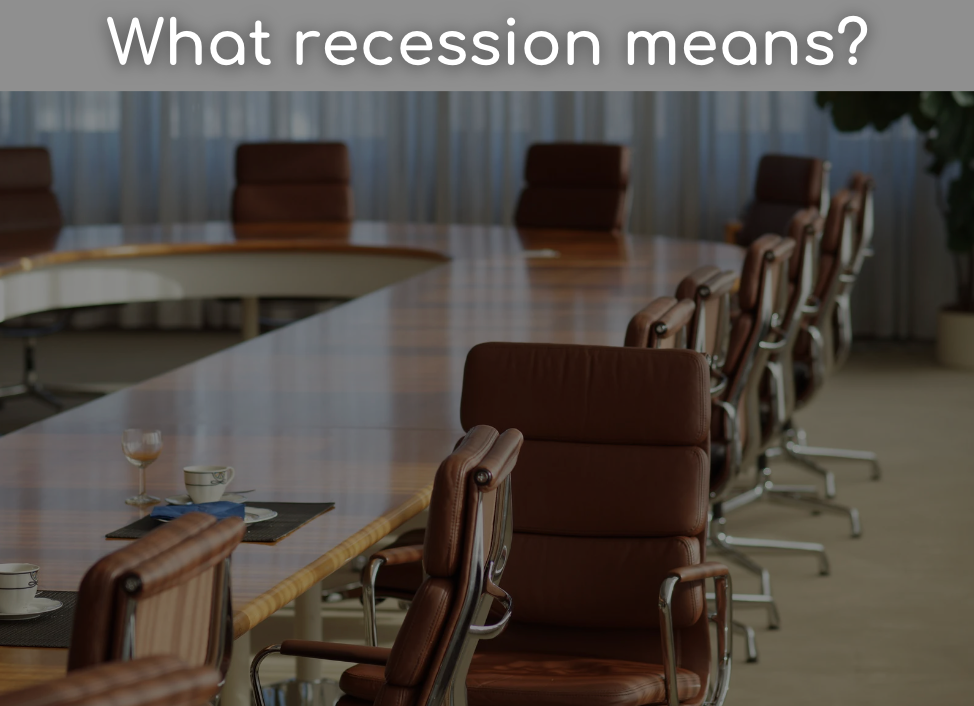 A recession is defined as a severe, widespread, and long-term decline in economic activity, according to CreditSuite.
Although more complicated algorithms are utilized, a popular rule of thumb is that two consecutive quarters of negative GDP growth indicate a recession.
Recessions are seen as an inescapable component of the economic cycle, or the regular rhythm of growth and contraction in a country's economy.
Recession for 2022
In the summer of 2022, politicians, economists and market professionals engaged in a great semantic debate over whether the U.S. economy was in recession.
A significant decline in economic activity that is spread across the economy and that lasts more than a few months. We were not in a recession in the summer of 2022.
Nevertheless, a recession may arrive soon. The Federal Reserve is determined to raise interest rates until inflation starts to moderate from sky-high levels. That may cause the economy to contract and enter into a recession.
The source for this information as an actual piece of content is Forbes.
How often does a recession happen?
Since our previous recession ended just two and a half years ago, investors may believe that another drop in economic activity is much too soon.
Recessions have gotten less severe following World War II, lasting an average of 11.1 months. Part of this is because, owing to the Federal Deposit Insurance Corporation, bank failures no longer result in the loss of your life savings. The Federal Reserve has grown better at controlling the country's money supply.
---
You can also read our article about if losing your job during a recession is possible:
---
Quitting my job during a recession
Recessions raise your chances of losing your existing job and make it difficult to get a new one since most businesses prefer to let workers go rather than recruit them.
So, if you're working during a recession, consider yourself fortunate and don't leave. Countless people would do everything to be in your shoes!
If you don't want to change your employment, I suggest you wait until the economy improves. Recessions are often followed by opportunities for economic development, which means that businesses will be actively seeking recruits to enhance productivity, enhancing your chances of landing a job you want.
During these healing times, it is preferable to look for new work. Following the pandemic-caused recession, there will undoubtedly be a rapid surge in employment possibilities for individuals eager to shake things up. If you are searching for a new job, schedule a conversation with one of our team members to explore your best alternatives going ahead.
Will I lose my job in a recession?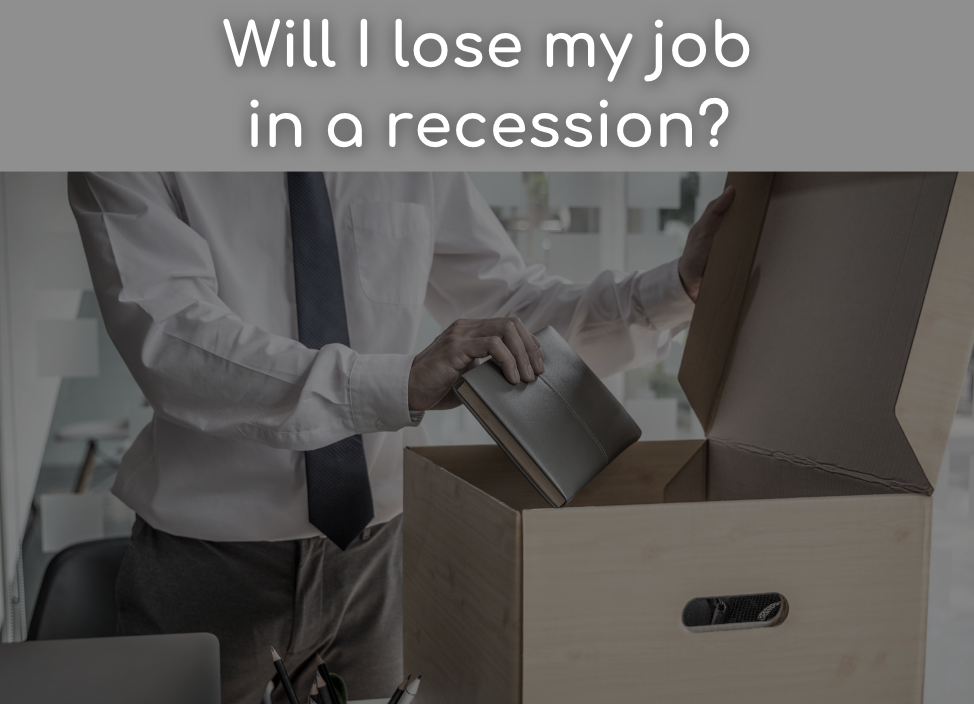 This is a very important question that every one of us is thinking in difficult economic times, like a recession, a pandemic, a shift in politics. So, you have to think clearly considering the resilience of the budget in case of change and talk with your colleagues. I would suggest to even talk openly with your manager or boss (depends on the hierarchy of your job).
Check the next paragraph. It is a statement that many people (significant people) believe and do in reality.
Is it a good time to change jobs during a recession?
There is significantly more danger connected with making a large professional shift today during a recession than there would be during an economic boom, therefore Woodruff-Santos recommends against it if you're trying to make a move merely for better compensation without considering the overall sustainability of a firm.
If your present situation is pretty steady, consider staying in it until things improve.
🔥 FREE TRIAL: Get Started with LoopCV & Send Out 100s of Highly-Targeted Job Applications in <10 Minutes
Keep this in mind!
Whether you're wondering whether it's time to look for a new career or apply for a more secure position before the next recession, keep in mind that your role and industry are more likely to be protected during an economic downturn if they're deemed important!
---