Looking for a lazyapply alternative? Check Loopcv!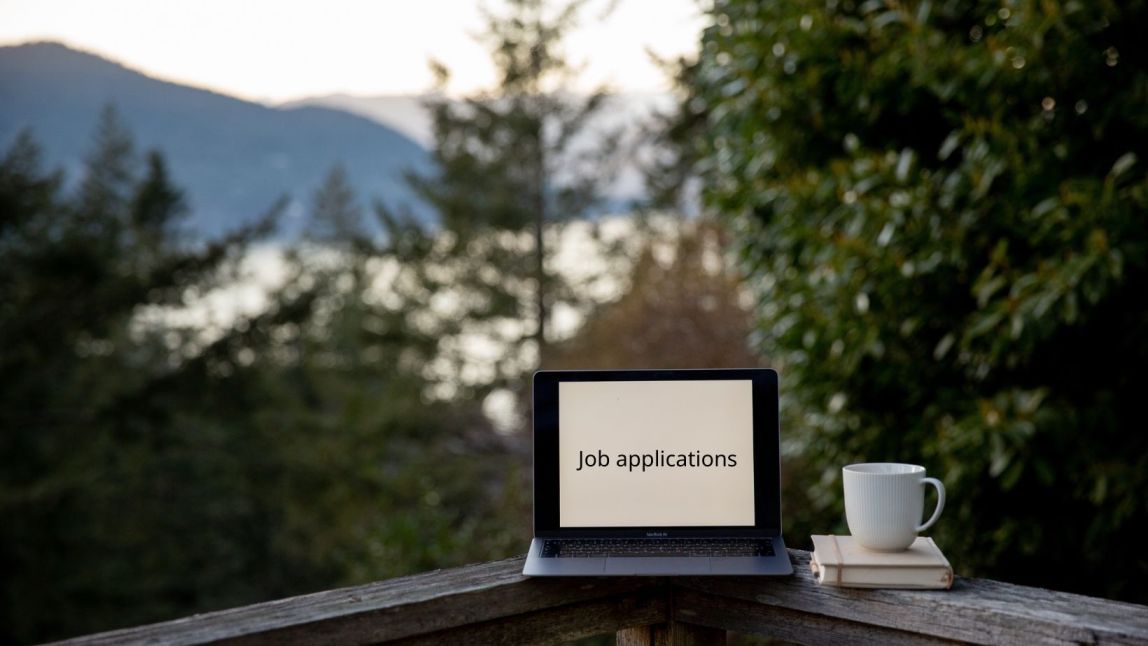 Applying to jobs is a lengthy process that requires filling out numerous similar and redundant application forms, as well as sorting through the mountain of emails that you receive about new job offers each week.
An innovating recruiting software startup, whose mission is to "make hiring easy" named Loopcv, is an alternative and cheaper, among its competitor Lazyapply, platform for both jobseekers & recruiters!
Loopcv allows candidates to apply to several jobs at once through a non-intrusive form. The coolest part? No human involvement in manually screening the applicants or pre-filtering applications, before sending them over to an employer's inbox.
» FREE TRIAL: Get Started with LoopCV & Send Out 100s of Highly-Targeted Job Applications in <10 Minutes
What is Lazyapply
Lazyapply is a job application automation tool. It allows you to apply to hundreds of jobs at once and get responses from employers in seconds. Lazyapply is perfect for both jobseekers who want to save time, and employers who want to hire quickly.
What is Loopcv
Loopcv is a job application platform that helps you find jobs and get hired faster. It helps you automate your job application process, so you can focus on the things that matter to you.
Loopcv may have the best recommendation engine for software developers and designers worldwide, because it uses advanced machine learning algorithms to match your skills with offers from top companies.
Though, what makes them different?
Why choose to automate your job application process?
You may have heard about the benefits of automation, but you're still not sure if it's worth it. Is it really a good idea to automate your job application process? What are some of the benefits?
1. You can apply to more jobs.
Time is money, and when you're spending time manually applying for jobs online, it means that money is going out of the window.
By automating your job search process with lazyapply or loopcv (or any other tool), you'll be able to apply for many more positions than if you were doing them manually, because the software will be doing all the heavy lifting for you!
2. You can apply faster.
Lazyapply and loopcv make it possible for anyone with a computer or smartphone in their hands right now to submit applications at lightning speed! Imagine how much faster this would be than sending out applications one by one through email.
It would take ages! But now, with these professional recruitment platforms available 24/7 via any device, you don't have to wait around any more. Instead, just pick up where you left off whenever's convenient.
Why choose Loopcv over Lazyapply?
If you're looking for a Lazyapply alternative, consider Loopcv. It's an AI-powered screening solution that helps individuals make better and faster applications. Here are some reasons why Loopcv is a better option. Check out all the 10 reasons.
Our platform can automate job applications with multiple resumes.
95% of the companies, hiring online, use ATS to evaluate and prioritise interviews. So we offer a much better CV improvement feature, by giving feedback on the keywords someone should integrate in their resume!
Furthermore, we have integrated over 20 platforms. A few of them are LinkedIn, Indeed, Glassdoor and Workable. While, Lazyapply has only 3 platforms integrated (LinkedIn, Indeed and ZipRecruiter).
We can make applications over email and with automatic form filling.
It is very important that we offer a much cheaper pricing in comparison with Lazyapply. You can check the pricing in both websites, and you will find it out.
We don't stop here, as we provide business dashboards. A bootcamp manages their candidates and host a white labelled version with their own logo and brand.
Wait, there are 4 more!
What's so great with Loopcv, is that it offers A/B testing. This means that you can upload 2 resumes and try doing tests to see which resume is better!
We know how crucial analytics are, so we have created the most advanced job search analytics in order to help you optimise it and find a job faster.
Last, but not least, is that, if the companies have questions on the job application form, we collect them all in one system, so that the candidate can answer more quickly.
Also, our software learns as you answer. So for example, if a company asks you "Are you authorized to work in the US" and you say yes, then we don't ask you again. In other words, for simple repeated questions, we answer much faster automatically!
That way, no matter how much time you have on your plate right now, all it takes is one click within Loopcv's dashboard before getting started with your next batch of applications, which may be perfect fits for those open for work roles you dream about!
Use Loopcv to automate your applications
Loopcv will import your resume from LinkedIn or GitHub, as well as any other job site that may have posted it. It then matches your skills with those required by the job description and automatically submits an application on your behalf!
Loopcv makes finding jobs easier than ever before.
Our AI-based recommendation engine finds offers specifically tailored to your profile (the ones where you're more likely to get hired).
We show which companies are hiring in your area based on data from our proprietary database of over 100 million job ads from over 15 thousand websites across 90 different countries around the world.
How to start on Loopcv
Once you've signed up for Loopcv, it's easy to add more types of data.
Create your profile and upload your CV. Provide Loopcv with your cv and the personal details required by job applications.
Select your desired job titles, locations and many other optional settings. Give Loopcv the requirements of the jobs you're applying for, e.g., what industry or company you want to work in.
Loopcv will search for jobs and either apply on your behalf or give you total control of your applications. Tell Loopcv where to search for jobs that meet these requirements, e.g., LinkedIn. Loopcv will then automatically apply to all jobs that match your criteria.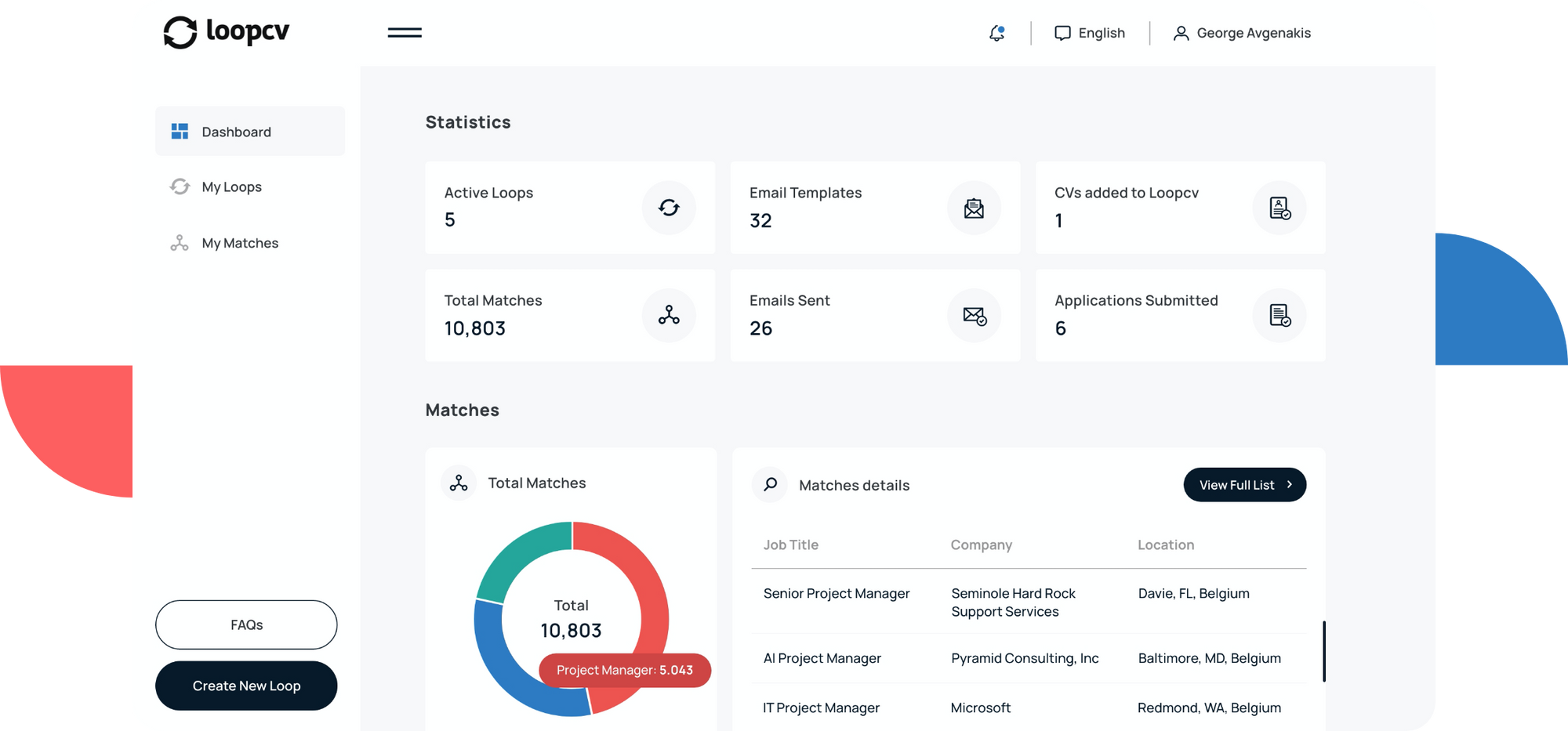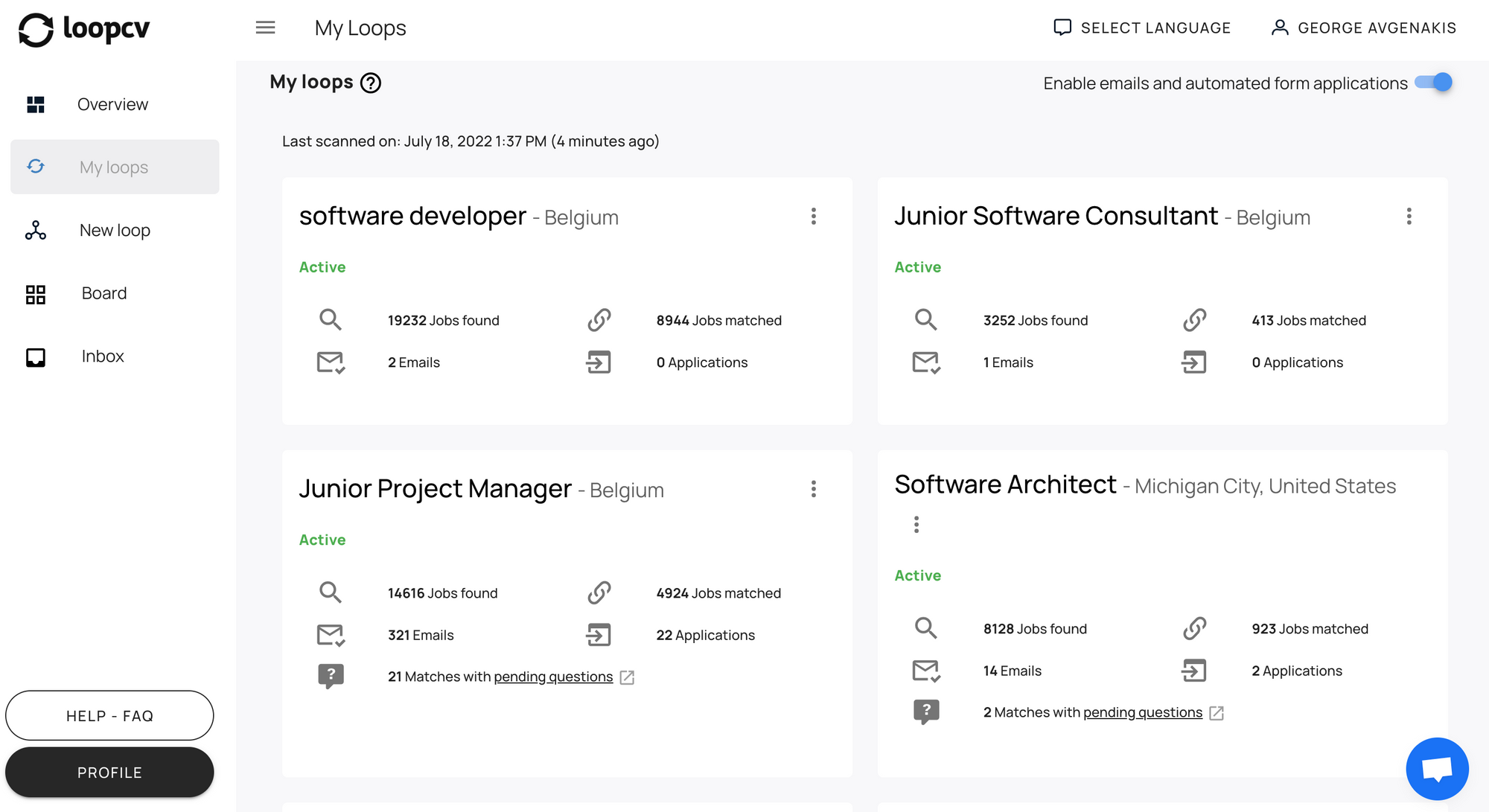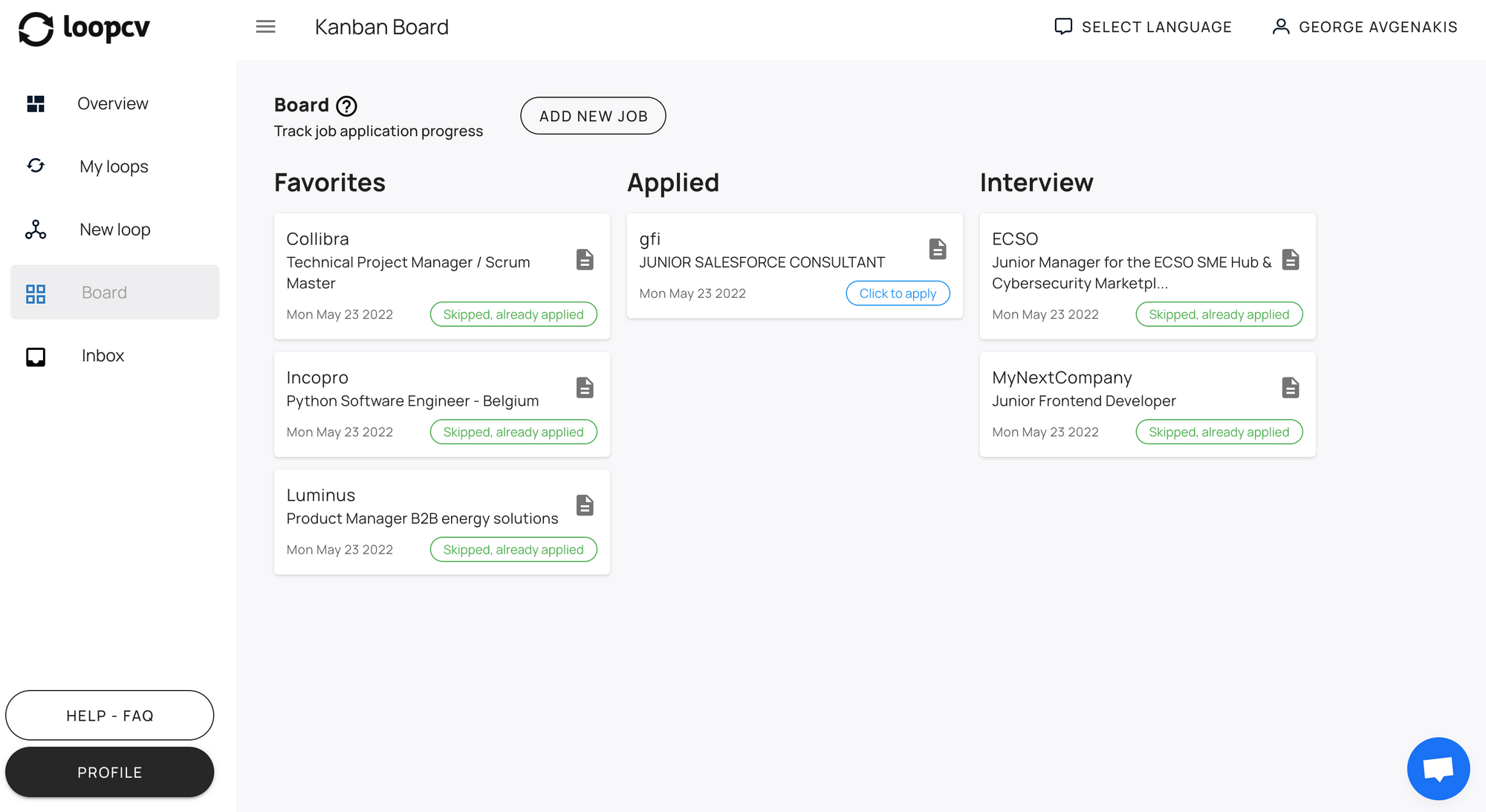 » FREE TRIAL: Get Started with LoopCV & Send Out 100s of Highly-Targeted Job Applications in <10 Minutes
Conclusion
If you're looking for a good alternative to Lazyapply, Loopcv is the perfect solution. Not only does it automate your job search, but it also gives you tips on how to improve your resume and get hired faster.
The best part is that there are no upfront costs or fees, so why not give us a try today?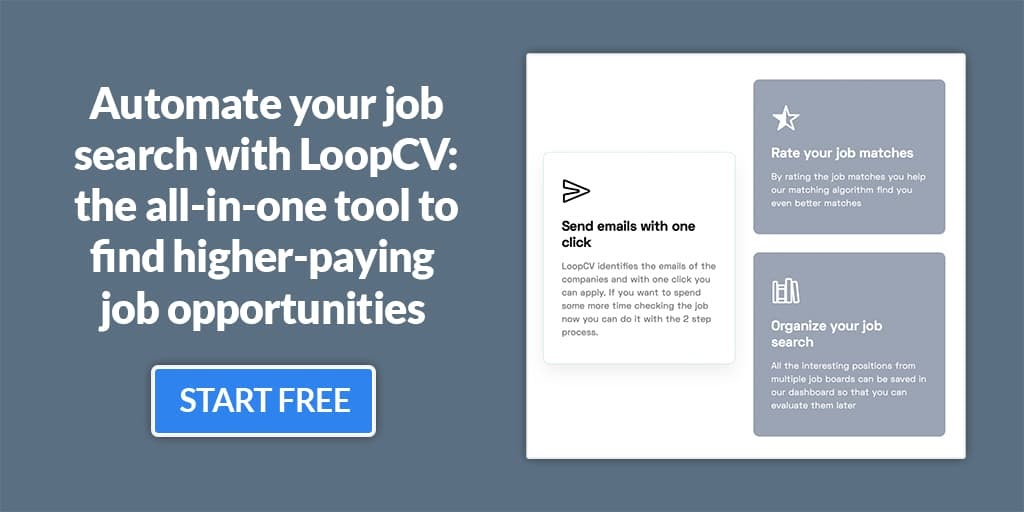 You can also read relevant articles like:
Common Job search scams and how to avoid them
And