Here Are 5 Examples of Readworthy Job Application Emails
After you've spent weeks tailoring your cover letter and crafting your resume, finally it's time to send your job application via email. The pressure mounting before hitting the send button may seem overwhelming. After all, your email is the first impression recruiters or any recruitment agency will have of you.
However, if written correctly, your job application email can land you to the next level in the recruitment process. LoopCV can simplify your job searching process even more by sending out job application emails on your behalf.
This guide will show you the essential components of a job application email and sample job applications to follow.
What To Write in Your Job Application Email
Job application emails should be concise. That said, your writing should cover enough to inform the recruiter about yourself and your interest in the position.
Include the following in your job application email:
-         Your brief introduction
-         The position of interest and why you're applying
-         An overview of your qualifications and why you're a good fit for the position
-         Signing off and contact information for recruiters to reach you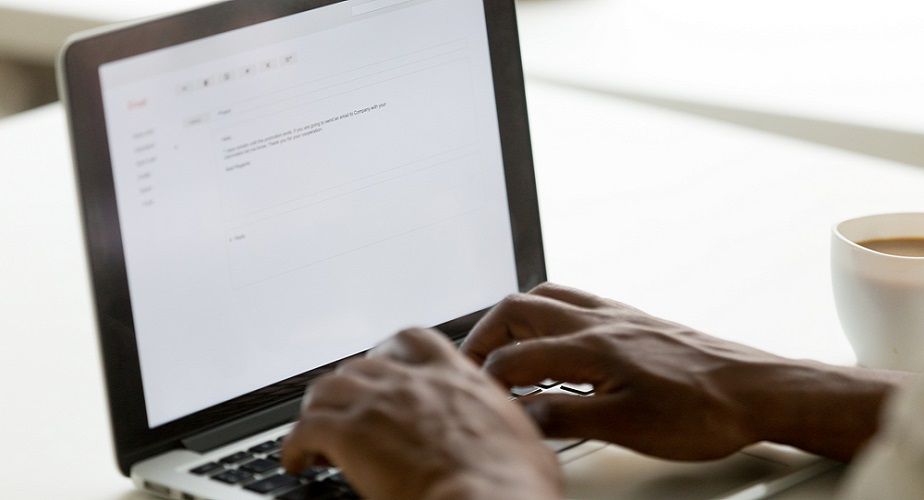 The Musts Every Job Application Email Should Include
Besides the email text, make sure you consider these  aspects while drafting  a good job application email:
i) Attach your cover letter and resume to the email
Double-check that the files are uncorrupted before sending your email.
ii) Include a good subject line
Make it clear in the subject line that you're applying for an opening position. You can also include your name.
iii) Give a professional email address
Always use a professional email address (ideally one that includes your name) when sending job application emails. Do not use funny, unprofessional, or double-meaning words in your email address.
Five Email Examples For Your Job Application
Sample Email #1: Applying for a technical position
Dear Ms. James,
My name is Nathaniel Smith, and I stumbled across your job posting for a software engineer position at your company, ABC. I believe my five years of working experience as a software engineer at company DEF has equipped me with the skills that directly align with the role.
In my previous role, I helped develop the emailing system that is now widely popular among clients. These developments increased customer satisfaction by 48% in our most recent survey. Additionally, I created test plans and cases during the development process before subsequent releases.
I have attached both my resume and cover letter to the email. I hope it can provide you with greater detail about my experience, education, and awards.
Please let me know if I can provide any more information. I look forward to hearing from you soon.
Sincerely,
Nathaniel Smith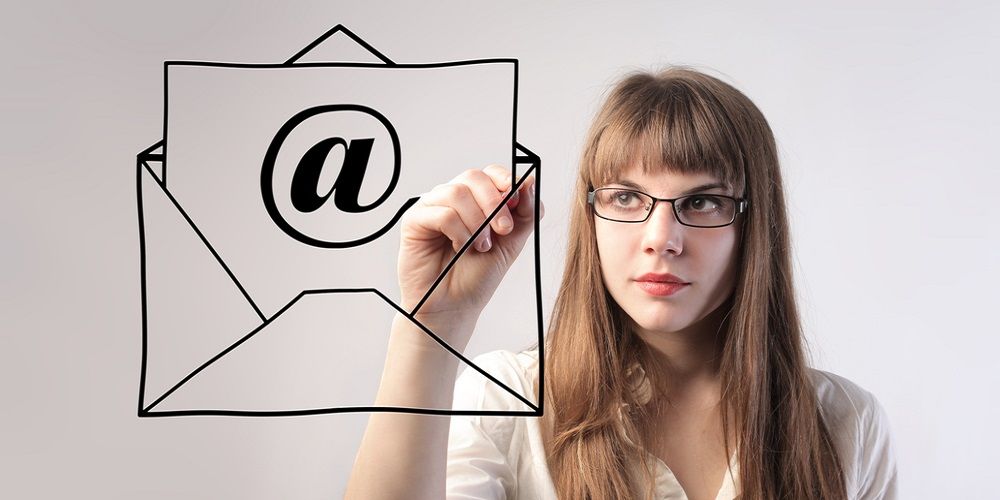 Sample Email #2: Applying as a new graduate
Dear Hiring Manager,
Your job posting on LinkedIn for the role of a Financial Assistant caught my interest. As a recent graduate from New York University with a background in Economics and Finance, I believe my tenacity and educational experience align with the job description.
While maintaining a 3.98 GPA throughout my undergrad, I also took on various summer internships. In particular, my internship at Goldman Sachs allowed me to develop the foundational skills for a successful finance career.
Included in the email are my resume and cover letter which reflect my work and educational experience. Please reach back if you have any questions. Thank you for taking the time to go through my application. I hope to hear from you soon.
Yours Faithfully,
Jamie Arnold
Sample Email #3: Applying to a new industry
Dear Mr. Jones,
I came across your job posting for a Marketing Coordinator at your Marketing Firm, and I believe my previous experience and skill sets align with this position.
While I initially pursued my career in UX design, I spent much of my time working on the marketing initiatives at our company. Our team's designs led to greater customer satisfaction and better interfaces. I believe the crossover between UX and marketing comes from understanding your audience.
I have attached my resume that goes further on my experience and interests. Thank you for taking time out of your day to read through my application.
I look forward to the next steps ahead.
Sincerely,
Antonio Brown
Sample Email #4: Applying to a job in non-profit
Dear HR Manager/Mr. John,
My name is Marcus Rio and I wish to apply for the Program Coordinator position at Red Cross. After reading through the job description and necessary qualifications, I'm presenting myself as  a strong candidate for this position.
My passion lies in helping others. I have volunteered in my local community center for nearly five years. I created a small non-profit at my university focused on helping the homeless in my community. As such, I have the relevant experience to excel and continue to grow in this role.
I hope you can learn more about my qualifications from the resume and cover letter I have attached to the email. I am excited to hear back from you soon.
Sincerely,
Marcus Rio
Sample Email #5: Applying to a Senior Position
Dear Hiring Manager,
As a communications specialist with over 20 years of experience within the industry, the opening position as a Director of Communications stood out to me. I strongly believe I have the experience and skills to excel in this role and on your team.
My attached resume and cover letter outline the extensive experience I have garnered in the field. Thank you for taking your time to read through my application. I am looking forward to hearing your response.
Sincerely,
Margaret Chun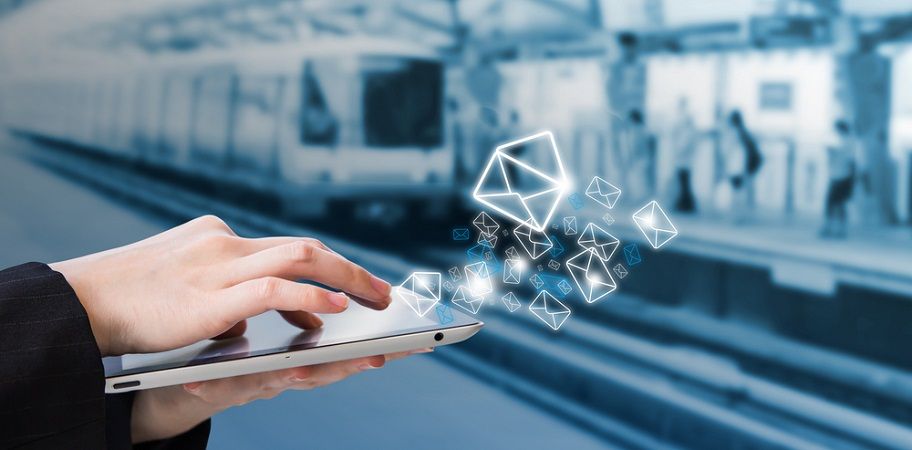 How To Get Your Job Application Email  Noticed
i) Keep it concise
Hiring managers receive hundreds of job application emails for one job posting.
Instead of writing extensive paragraphs, highlight the most important aspects of your experience and education. This makes recruiters more inclined to reading your resume.
ii) Show a spark of personality
While you should keep it professional in your email, you can always add a spark of personality as a means of personal touch, to speak as a human being not a robot.
iii) Add a signature and complimentary closure
Place your personal information, such as your phone number and email address in your job application email for recruiters to reach back.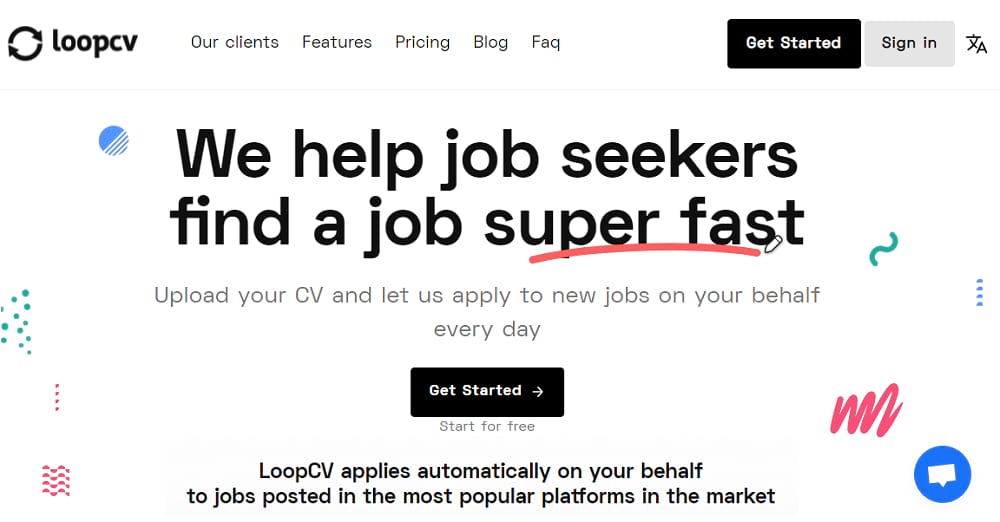 LoopCV can simplify your job search. Instead of manually drafting hundreds of job application emails on your own, LoopCV automates the entire process. You can select an email template or create your job application email from scratch.
From there, our system emails and applies to relevant opportunities based on your profile. Sign up today and experience the ease of job searching!
Email template for job application
Finding an email template for your job application it can be challenging. There are thousands of email templates for job application and picking the correct one for your job type, industry and experience level it is not an easy task to do!
An email template for a job application should present why would want a recruiter in the company to spend 1 minute in your CV (or your resume). THAT'S IT. So simple, yet so difficult to create the best email template for your job application process.
Frequently Asked Questions for job emails
What do you write in an email when applying for a job?
Make sure you include the following in your job application email:
-         Proper salutation
-         Why you're interested in the job and how you'd be a good fit
-         Complementary closure and contact information
How do you end a job application email?
You should close off a job application email by thanking the recruiter for reviewing  your application and leaving your personal contact information for them to reach back.
How do you send a message asking for a job?
You should never ask for a job outright without context. Instead, work on building a relationship with the potential employer or person working in your industry of interest. You can ask about their experience and career path.