How to choose a university to study
Choosing the right university to study at is a big decision. It's important that you find the best fit for your academic needs and personal preferences. We've put together some steps to help you make this choice, including researching the institution, comparing universities with some platforms and talking to current students.
Check out all 9 tips below!
» FREE TRIAL: Get Started with LoopCV & Send Out 100s of Highly-Targeted Job Applications in <10 Minutes
1. Do your research
Before you start applying to universities, it's important to do your research.
Researching the university you want to study at, and its corresponding subjects, is key because it will ultimately help shape your decision on where you want to apply.
Here are some tips for researching a potential university:
Check out their website. Some universities have an entire section dedicated solely to prospective students, and they can provide an abundance of information on the institution in question. Look through this section before deciding whether or not the school is right for you!
Use Google Reviews (and other review sites). If there aren't any reviews on Google's site yet, don't worry! You can still find plenty elsewhere, such as Yelp, What Uni, or Student crowd. Just make sure that what people are saying about, it matches up with what interests/values matter most when making decisions like these. If not, then maybe try another option instead :) .
2. Talk to current students
Talk to current students from the university and specific department you are searching for. Their websites in most cases have the feature of connecting and asking some responsible from the department students. Check out this example from the University of Amsterdam.
Ask them about their experience at the university and whether they would recommend it.
Ask about the quality of teaching, social life, location and facilities on offer.
Make sure that you ask about any support for international students if this is something that interests you. You may also want to look into how much financial help there is available. Tuition fees can vary widely between universities in different countries, so take some time out of your schedule to find out what costs are likely to be, before making your decision!
3. Visit and see for yourself
Once you have narrowed down your choice of universities, the next step is to visit and see for yourself. It is important to visit the campus before committing to attend. You will be spending a lot of time there, so it's worth making sure that it is a good fit for you.
In case you can't travel due to personal reasons, or you can't afford to travel, there is the option of virtual tours, like this one. A feature which at the moment is not available in all universities as it should. Either way you can check the available videos and photos that each uni uploads!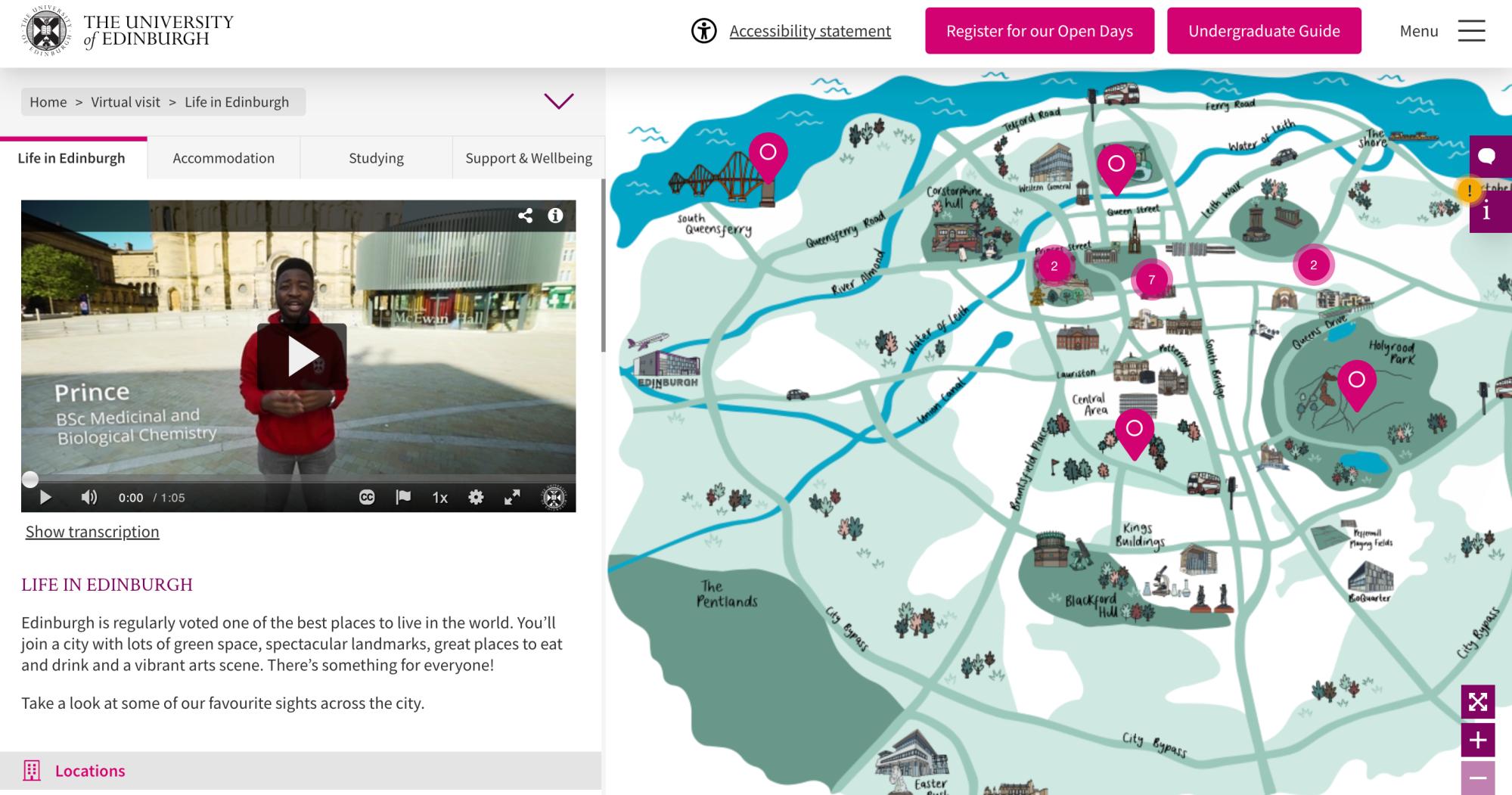 You can also think about why you want to study at that particular university and ask yourself whether it will help in achieving your goals. Will it provide access to facilities or equipment that allow students like you to develop as learners? Are there any extracurricular activities such as sports clubs or societies that appeal? And if so, what would these opportunities look like at this particular university?
When visiting the campus, think about how well-equipped it feels from an infrastructure standpoint. Does everything seem up-to-date and well maintained (such as libraries), or are some buildings in need of repair work before they become unusable altogether?
4. Look at the facilities and location
Next, you should look at the facilities and location of the university. For example, if you're a keen sportsperson or musician, consider what kind of sports or music facilities it offers. Are there good local amenities like shops? What are transport links like? Is it easy to get around in that part of town? Do they have a decent sports center and is this close enough for you to go on foot when needed?
The next step is to check out the cost of living. How much does it cost for accommodation, food and other expenses? What about things like heating bills during winter months as well as summer months when cooling costs increase due to high temperatures outside. Can these be covered without breaking your budget too much? Is public transport available within walking distance from campus so that students don't end up having to spend money on expensive taxis every day just because they don't have their own car/bike yet.
5. Consider the support offered for international students
Students who are new to the country, or who have a disability, mental health issues or learning difficulties will find that some universities are more accommodating than others. Some universities also offer specific support for international students. These are all services that you can actually check most of the time in the services page of each university!
6. Consider the financial aspects of studying abroad
Consider the cost of living in the country.
The tuition fees are only one part of your total cost. Think about what it will cost you to live there: rent, food and transportation, among other things. How much money will you need?
Do some research on the average salaries in your chosen city. Is it possible to support yourself after graduation with a full-time job? If not, have a backup plan for how you'll make ends meet until you secure such employment (if this applies to you).
7. Use a comparison tool
You can use a comparison tool, like UniCompare & QS top universities, to compare the universities on your shortlist!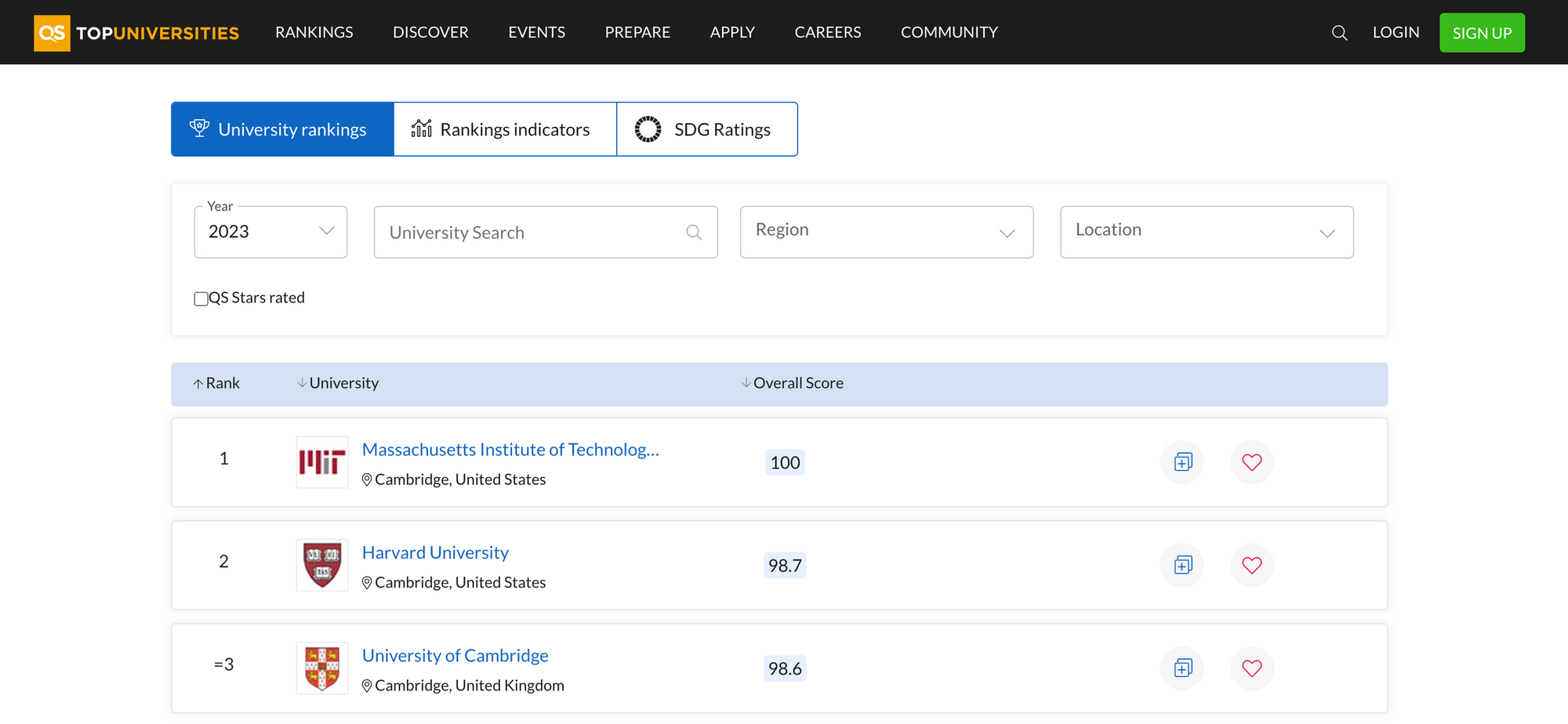 You can compare universities and courses side-by-side, which makes it easy to see what's available at each university.
The information in comparison tools is always up-to-date and accurate, so you're sure of what's available during your application time.
When looking for a university:
Read the course descriptions carefully, so you know exactly what you're taking on before making an application decision. It's also important to make sure you meet entry requirements, as they change from year to year and some courses may not accept students under 18 years old or those who don't have a professional level of English or a specific grade from their high school.
8. There are lots of ways to find out if a university is right for you
Ask your friends and family. They may have gone to the same school and can tell you what they like about it or dislike about it.
Check out the university's website. The information on their website will give you an idea of what life is like at that school and how they teach each subject that interests you.
You will also be able to see what facilities they offer students, such as: Libraries, computer labs etc, as well as where classes are held (on campus or online).
If there aren't any reviews from students online yet, then read through blogs written by other students studying at this university too!
9. Be ahead with Loopcv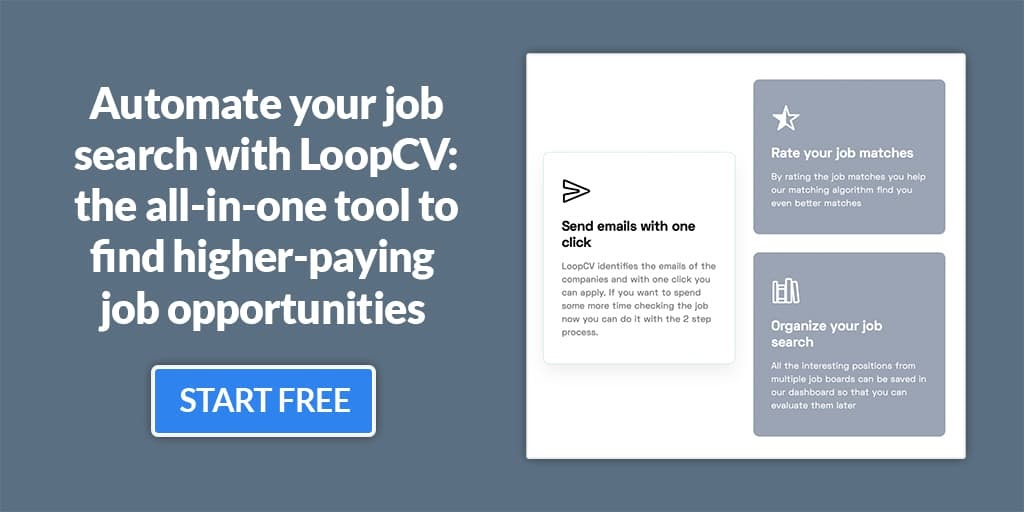 How can this amazing platform help you in this burning topic for you?
Well, one super feature, is that it can provide you with tips, tricks and advices for your university research. Its automations will make your life easier and your results much more efficient!
Also, Loopcv can provide you with many internship opportunities while you are still studying in the university. Or for when you will finish it, and you'll try to receive a first professional experience!
Let's see the steps to sign up!
Create your profile and upload your CV. Provide Loopcv with your cv and the personal details required by job applications.
Select your desired job titles, locations and many other optional settings. Give Loopcv the requirements of the jobs you're applying for, e.g., what industry or company you want to work in.
Loopcv will search for jobs and either apply on your behalf or give you total control of your applications. Tell Loopcv where to search for jobs that meet these requirements, e.g., LinkedIn. Loopcv will then automatically apply to all jobs that match your criteria.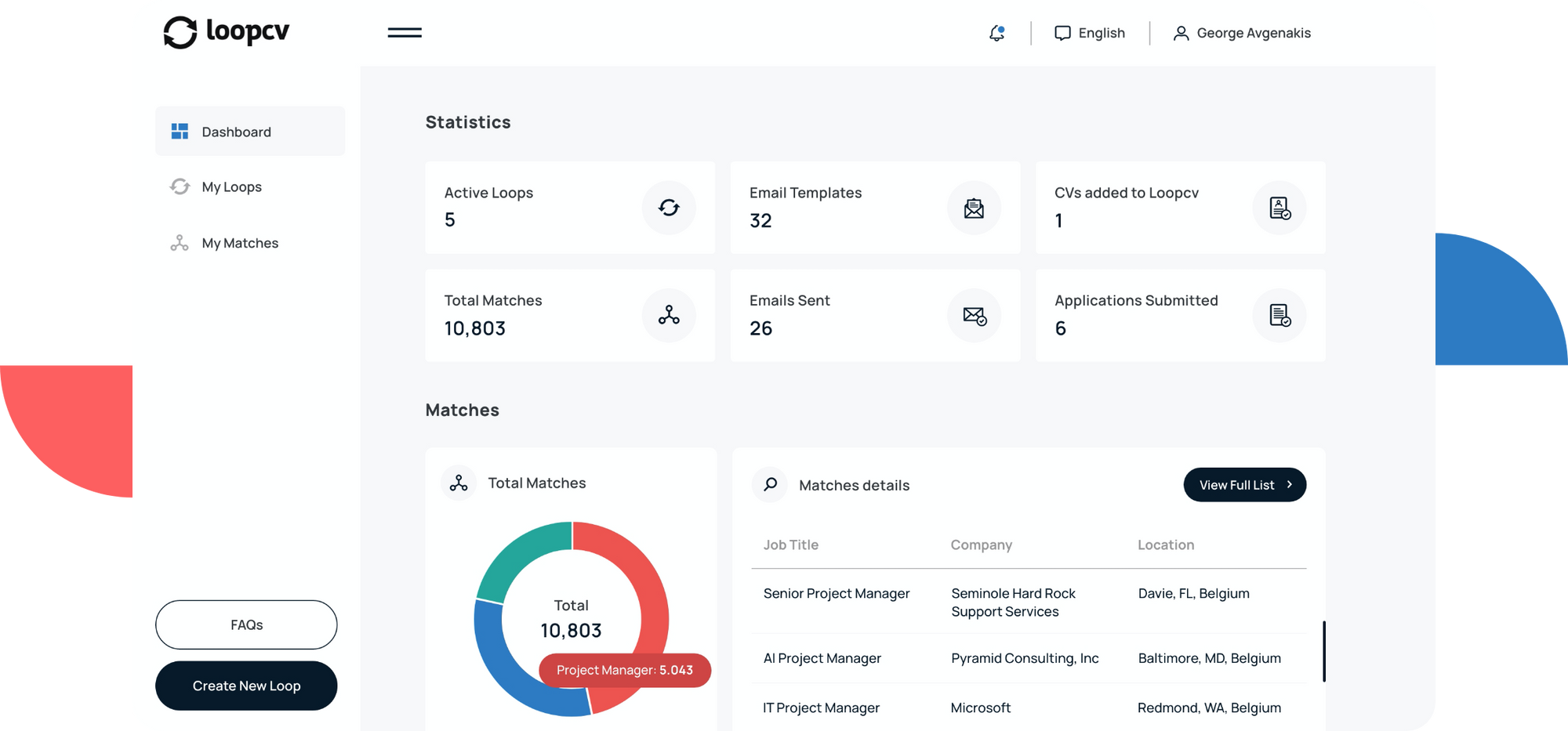 » FREE TRIAL: Get Started with LoopCV & Send Out 100s of Highly-Targeted Job Applications in <10 Minutes
Conclusion
If you're still unsure, reach out to your local career's advisor or others trusted professionals. They can help you decide if university is right for you, and if so which one.
This research takes time and a lot of effort from your side. But, don't forget that it is the decision that will shape your personality, your skills and will spread your horizons for your next professional steps!
---
You can also read the article "How To Find A Career When Nothing Interests You"
And the article "How Much Your First Job Out of College Really Matters?"