Here Is What You Need To Know About How Job Boards Make Money
Job boards might be a good resource for finding your next role, but how do they make money? When you answer a job listing, who is the employer really hiring? Is it the person who responded to the posting or someone else?
What is a Job Board?
Job boards are websites that list job openings from employers. The jobs are listed by location and employers pay a fee to be on the board. Job boards also post job openings for free, but people need to go through an application process to get on the board.
How do Job Boards Make Money?
A common job board will charge a fee to post up a job listing. For example, Monster charges employers $250 for posting up a full-time job and $200 for a part-time job. The employer is then responsible for paying the service provider's commission of 10% of the posted salary amount.
Additional revenue streams for job boards include:
Banner ads (Payment by businesses that want to find candidates)
Google Ads (Placement of Google Ads in various site pages and use of Google Ad Sense)
Advertising of events (Sponsored events)
Partnerships and affiliate commission
Additional services for businesses (Candidate filtering, export of candidates, database access and more)
Coaching Services (Some job boards help candidates with their resume writing, cover letters, and interview skills)
Subscription model (Charging Employers for posting, viewing CVs of the candidates that applied and a lot more)
So let's visualise the above in a simple image: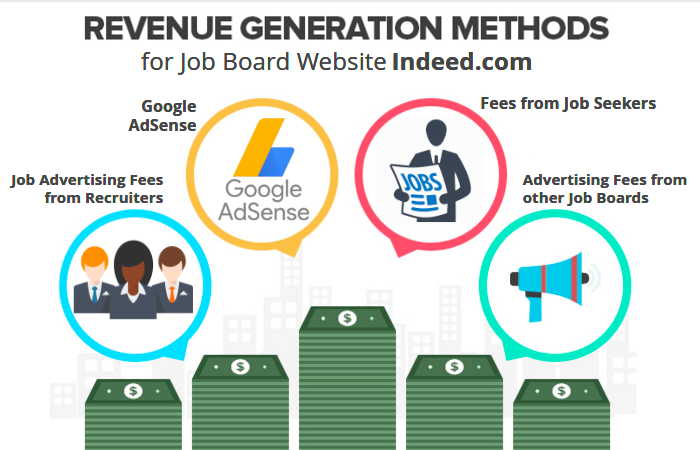 Which are the best job boards for recruiting?
Let's see a super simple comparison here from research published in 2015 but is still a great metric to compare different job board and job networking sites. One of the best job boards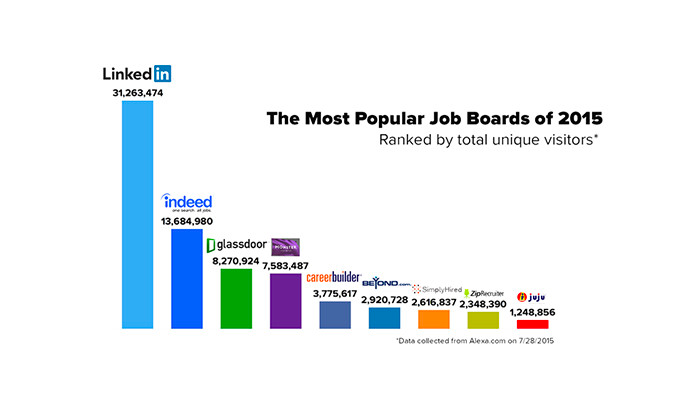 How google jobs competes with all these job boards?
If you ever tried to google a specific job on the google search you might notice that there is a super new google snippet that is used to help you identify jobs from multiple job sites.
This can help you identify which sites publish related jobs (that google crawls) and then redirect you in the related site to help you get more information abut a job or apply online.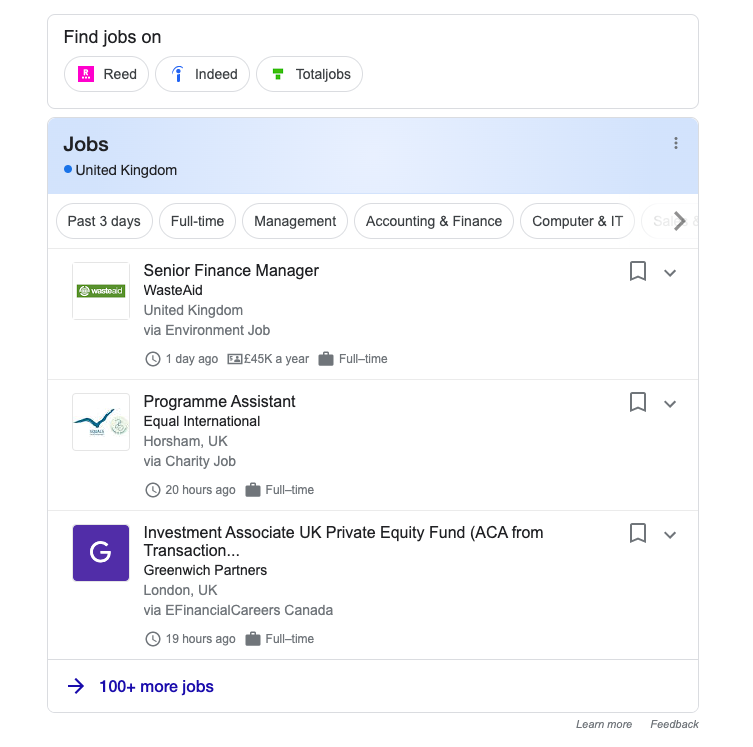 Benefits of Job Boards
Job boards are an excellent source of jobs for job seekers. They offer a number of benefits, including the ability to see what others are being offered in terms of salary and benefits packages. Job boards also have a good reputation. This is because they typically conduct background checks on candidates before posting their information on the site.
What's the Process for Uploading/Posting Job Postings?
When you upload a job posting, the site will ask for your credit card information. They then charge you a monthly fee for each month that it appears on their site, but this can vary depending on how many credits you purchase at once. You also have to pay extra if you want your post to be ranked higher in their search engine rankings or if you want it to appear across their network of sites.
Who Uses Job Postings?
Job boards serve a variety of people. For employers, job boards are a convenient way to find qualified employees. They can post their positions in one place instead of having to advertise the jobs themselves. For job seekers, they offer an easy way to find new opportunities without being bombarded with resumes and cover letters. Job boards also provide great information for both parties on the best ways to get ahead in the workplace.
Which job boards have most of the job resumes?
According to recent stats that are published
Let's see in a graph a comparison with all these sites in the USA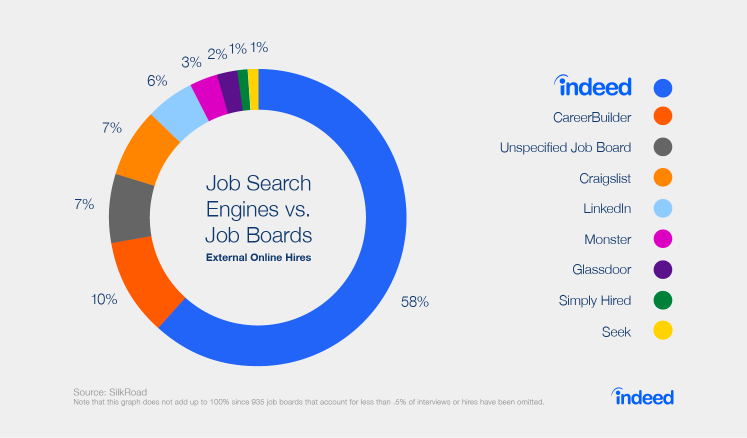 Thinking of starting a job board? Make money with Loopcv
If you are looking for ways on how Job Boards Make Money one of the best things you can start today without any effort on setting up a new job board or paying upfront is to START with the Loopcv white-label
Loopcv is a matchmaking and job search automation platform job job seekers.
Here is how you can make money with Loopcv:
1) Buy a domain name
2) Create a logo
3) Contact us to help you setup a whitelabel product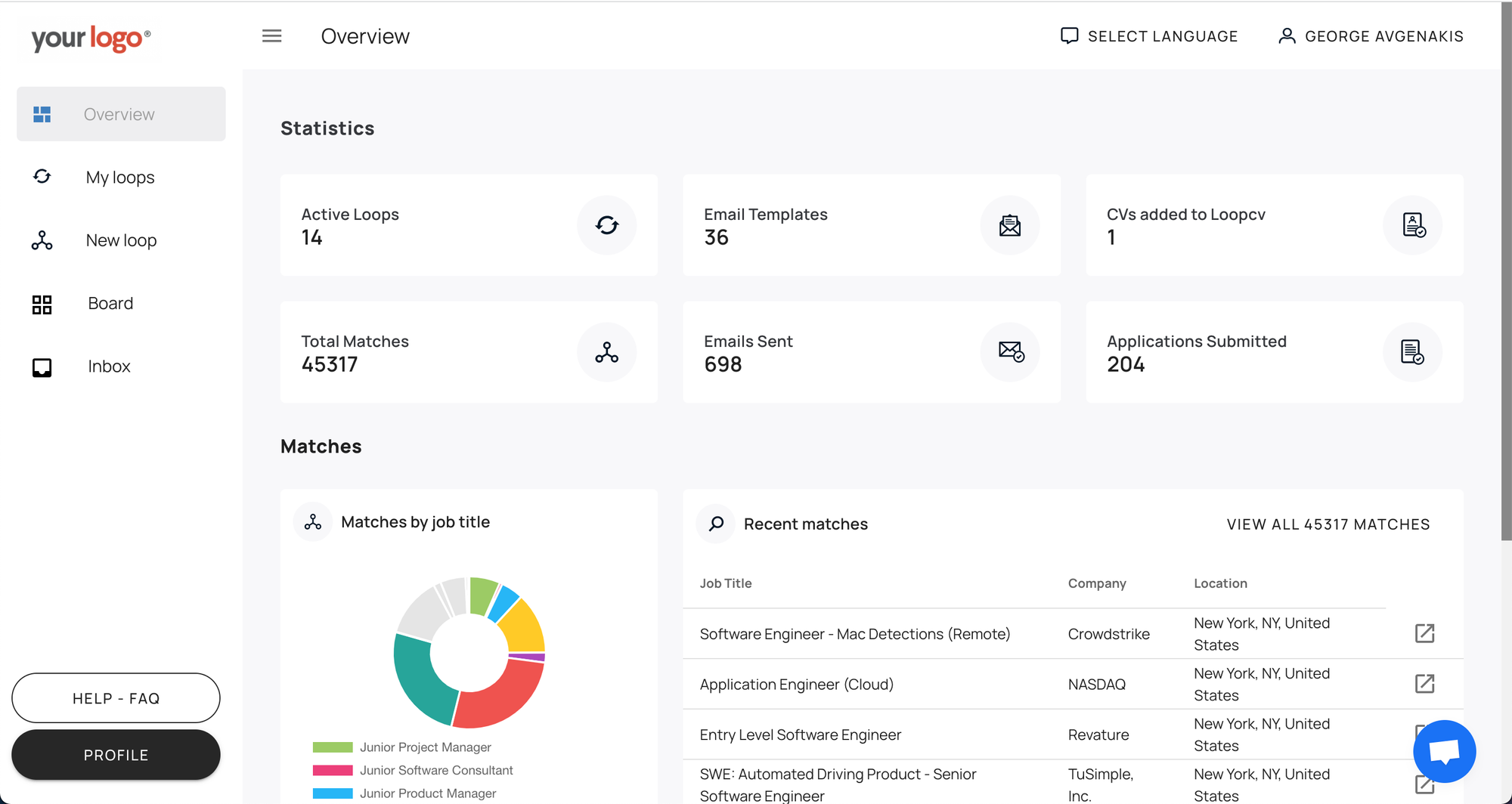 Do you have any examples of successful whitelabel products that use Loopcv?
Yes! One of the recent ones is Jobby: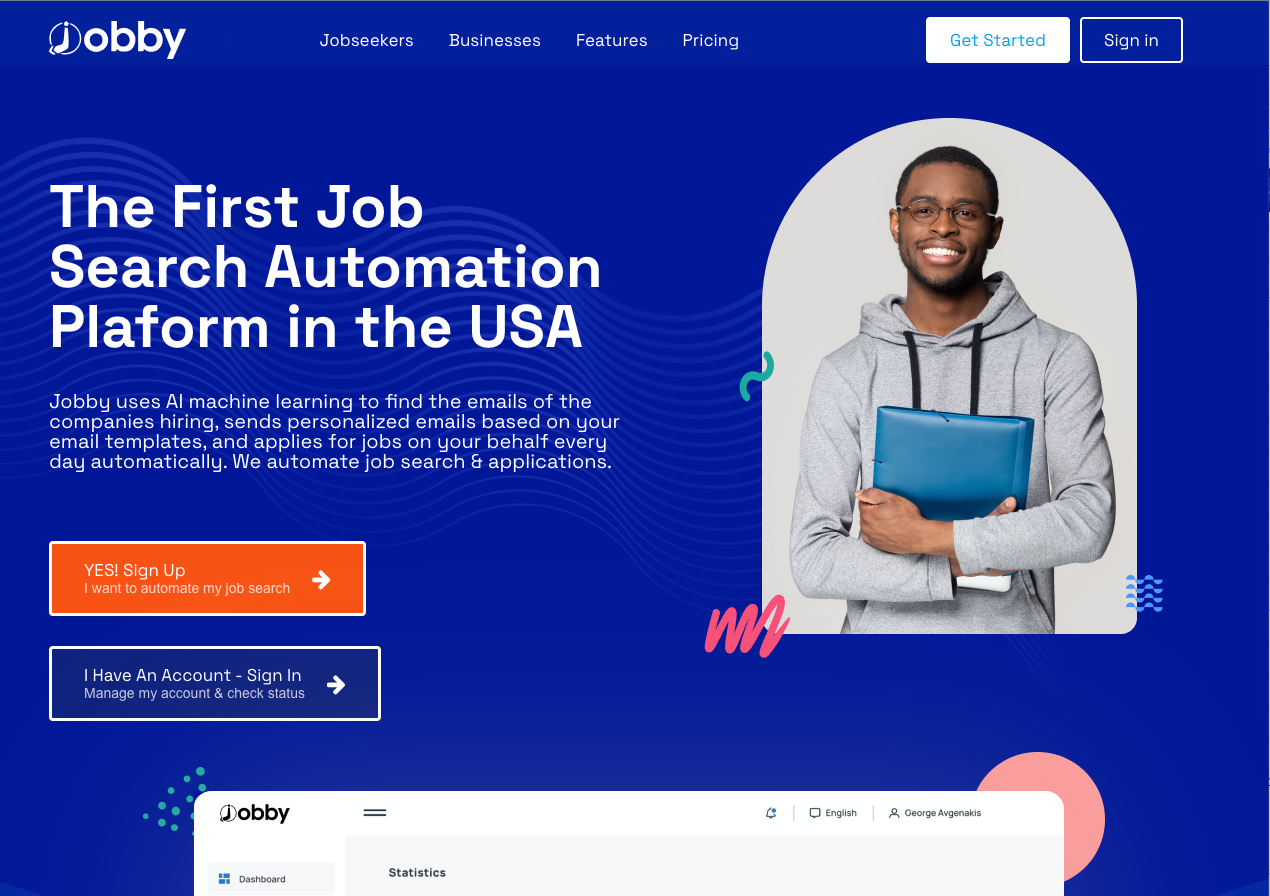 Jobby is powered by Loopcv and helps job seekers in the USA and the Caribbean find a job faster and automate their job search
Conclusion
We all know that job boards are one of the most popular ways to find employment, but how exactly do they make money? Job boards make money by charging companies for posting job listings. They in turn charge an employee for searching and applying to jobs on their site. Some job boards also offer a premium service, which includes an employer's ability to receive reports on who has visited their listing and who has applied for their position.
How people find job boards (one of the most important channels)
If not all, almost all the Job Boards depend on search traffic from Google in order to get candidates. When someone is searching for "software engineer jobs in London" as an example, then Indeed is there to get the user click to see results.
This means that everyone, Indeed, Ziprecruiter, Snagajob, Velvetjobs, etc., etc. are all fighting over the same user searches and thus the market is SO COMPETITIVE. As you can also imagine these companies spend THOUSANDS of money (if not millions) to put ads and ensure that they will be the first that will get the user.
And that's the first reason why companies need to be strategic in their Job Board strategy: with Job Boards, less is actually more.
The more and more Job Boards a company posts to, the more and more ends up paying more without any real value since the same users will click one of the listings.
Related posts about monetisation of job board sites
We have A LOT of material that you can check in order to learn more on how to make money by leveraging one or more Job Boards that you can create.