Here's How an Applicant Tracking System (ATS) Works [Guide]
A 2015 report from Glassdoor revealed that, on average, every job opening receives about 250 applications. From these 250 résumés, hiring managers will reach out to only about four to six applicants. At the end, the company will only hire one person to fill the job position.
Checking through the résumé of each of these applicants requires a lot of time and effort from employers. If only there were a faster way to scan through all of these applications and find qualified candidates. No employer will pass on this opportunity.
A system like this will make the hiring process not just faster, but also efficient, i.e., selecting qualified candidates also becomes more seamless. This is why about 99% of Fortune 500 companies use an applicant tracking system to choose candidates for a job.
What is an Applicant Tracking System?
An applicant tracking system (ATS) is used by recruiters and hiring managers to organize and look through applicants' information. ATS is an essential tool used in the human resource departments. It allows employers to store applicants' data, organize them, and search for necessary information.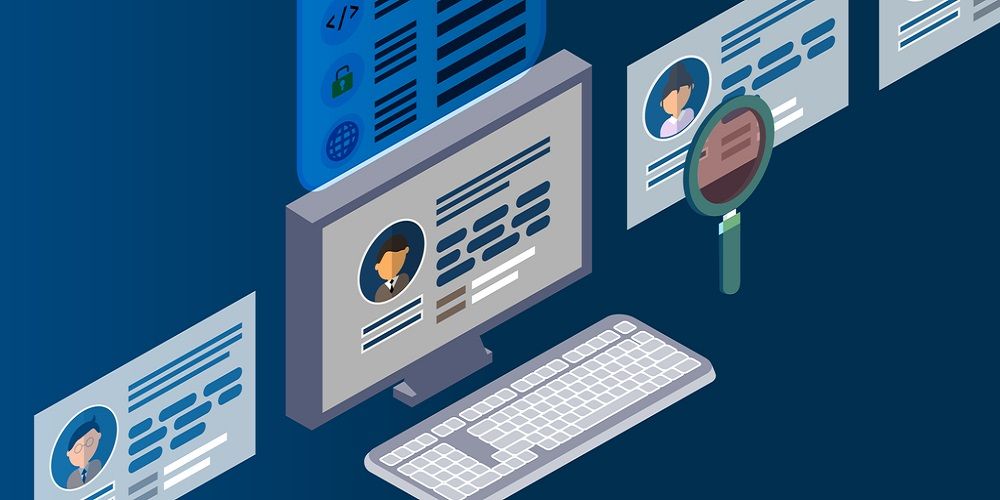 Earlier on, it was stated that companies receive an average of 250 résumés on each job opening. This figure is usually higher for more prominent companies, and these companies post more than one opening at a time.
Imagine having to go through the résumé of 1000s of people to find a couple of candidates to fill a few positions. It will be almost impossible to go through the cover letters and résumés of these applicants.
If a recruiting manager decides to go through all of these applications at once, they will have to spend a lot of their productive time. ATS allows managers to quickly or automatically access applicant data and avoid making errors.
Now more than ever, there is a need to prepare your résumé and cover letter to pass any applicant tracking system. This gives you, as an applicant, an edge over other applicants and makes you more favorable to get the job.
How Does An Applicant Tracking System Work?
There are different kinds of ATSs that companies use to store applicants' data. Each of these applicant tracking systems has its own ills and perks. However, despite the differences between the applicant tracking systems, they all have the same essential function.

Sometimes, while applying for a job, you will be asked to answer questions or take a screening test. These quick tests are known as knockout questions, and they are used to screen applicants for a job. This is one of the first encounters you will have with an ATS when applying for a job.

The applicant tracking system will grade your answers and determine if you are qualified for the job. If your answers are satisfactory, you can proceed to the next stage of the hiring process.
However, if your answers are unsatisfactory, the system will notify the employer or delete your application. This reduces the number of candidates that will be considered for an interview.
Applicant tracking systems are also used to store and analyze the information on an applicant's résumé. These bits of information are stored so it is easy to filter and search through them.
But how do these applicant tracking systems work? Below are some of the features of an ATS that allows recruiters or hiring managers to scan through many résumés:
Applications Viewing: An ATS will enable employers to have a glance at potential employees' résumés. Applicant tracking systems help to highlight the top skills and qualifications of applicants. As a job seeker, you must highlight your relevant skills in your résumé. Highlighting your skills is vital to make sure that you can quickly get the attention of a recruiter.
Résumé Ranking: Hiring Managers can find the most qualified applicants by filtering through an ATS. The tracking system will compare each résumé with the job description to determine how eligible each applicant is. This is an easy way to filter applicants based on how much they fit a job description.
Keyword Search: Recruiters can search and filter their list of applications to get specific applicants, using keywords. These keywords can be anything from skills, past employment, education, and so on.
Features of an ATS
Applicant tracking systems are designed to help hiring managers handle a list of applications effectively. It is useful when there is a job opening till the opening is filled—and beyond. ATS also helps organizations post a job, headhunt, interview, negotiate offers, and perform other functions.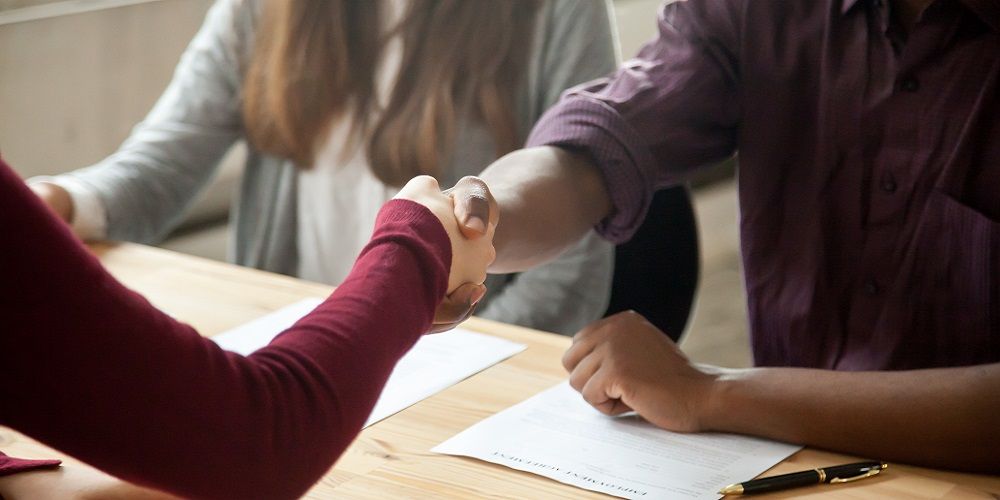 An ATS saves employers the stress of entering applicant information into a spreadsheet one after the other. Other than saving time and stress, it also eliminates the possibility of errors. However, storing candidates' details is not the only function of an ATS.
Here are some other features as well that answer the question: "how does an applicant tracking system work?"
Job Posting
Companies use applicant tracking systems to create descriptions for a job opening in a short time. They can easily share this job posting from the ATS to its website, social media, and job application platforms. ATS allows employers to create very descriptive job adverts in a short time.
Emails
After receiving applications from multiple people, recruiters can use ATS to send personalized rejection emails to the unselected candidates. Employers can use ATS to reach out and track their application process for the few who qualify for an interview.
Applicant tracking systems are used to record a company's interaction with an applicant for a period. This helps to build a network of candidates and develop a relationship with prospective employees.
Storing Applications
When a company releases a job advertisement, it is posted on different platforms—on social media, job application platforms, and some companies even send to select individuals for person-to-person publicity. This means applications for the job posting will come in from different places, in various formats.
Trying to input the data from each résuméinto a spreadsheet will be a very challenging thing to do. It will take a lot of time and involve a lot of stress. This is why companies use applicant tracking systems to record data from résumés.
Some ATS allow employers to scan hard copies of résumés and extract information from applications from job application platforms. With the applications coming in from different places, employers need to store all of them in one place.
It is easier to store job applications electronically. An ATS can also interpret other details about the résumé in a format easy to understand.
Analyzing Applications
When a recruiter begins to receive multiple applications for a job, selecting the right candidate might become an issue. It is impossible to discard some of the applications as it is hard to find the best candidates. Using qualifiers set by the hiring managers, ATS can help parse multiple résumés concisely.
If a recruiter were to do this parsing manually, it would take a lot of time, with the entire process looking very messy. ATS comes to rescue where it allows employers to look for pertinent information within the résumé without having to go meticulously through thousands of applications.
Despite the diverse résumé formats, ATS makes it easy for employers to check for important recruitment parameters—for instance, skills and educational background details.
Applicant Tracking
After sorting qualified candidates from a bunch of applications, employers ideally send a message to these candidates. Employers can send these messages through the applicant tracking system, but it doesn't end there. Recruiters can also monitor subsequent communications through the ATS.
Hiring managers can see those who are performing well in interviews and those slipping off. They can follow up on candidates and analyze applicants' data to make reports. Also, the ATS allows employers to keep applicants' records if there is another opening in the future.
Myths about ATS
An ATS is only a software, but it has helped make work more effortless in the HR department. Despite making a considerable contribution to the hiring process, many people have expressed their displeasure about this system.
Over the years, there have been a lot of misconceptions about ATS and how it works. Below are some of these misconceptions.
ATS only accepts perfect résumés
This is just as false as it sounds. An ATS will accept and analyze all the résumés it receives. After examining these résumés, the system sends rejection messages to those who do not meet the minimum requirement for the job.
ATS can only reject a résumé because of a technical issue or if it is sent in the wrong format. When a résumé is larger than required, the ATS will not process it. Other than these, an ATS will accept and analyze all résumés that it receives.
ATS is replacing humans
Receiving, sorting, and parsing are very tedious tasks, amongst other steps in a hiring process. They are time-consuming and can make workspaces look messy. ATS helps make members of the HR team more productive by focusing on other tasks while taking care of the applicants' data.
An ATS does not eliminate the role of humans. Instead, it saves time, increases productivity, and reduces the chances of errors. Besides, the working conditions of an ATS are regulated by humans, so the system doesn't work on its own.
ATS's functions are limited
Modern ATS software does not only store and analyze candidates' data. HR managers can use ATS to create job adverts and post these adverts on job application platforms. This implies that ATS is beneficial for both back office and front office procedures.
ATS is costly and cumbersome
Applicant tracking systems are used by both small, medium, and large-scale businesses. These businesses have different needs, and it will be challenging to find a one-size-fits-all solution for all these businesses. This is why ATS providers have other plans for companies to choose from.
Getting started with an ATS solution might be pretty tricky. However, ATS providers have experts who can guide companies on maximizing the use of their ATS.
How To Beat an ATS
ATS is used to rank how qualified an applicant is by matching the résumé with the job description. Since it is an automated process, you need to make sure you optimize your résumé to beat the applicant tracking. If you want to create an ATS-friendly résumé, here are a few tips to follow.
Modify Your Résumé to Fit The Job Description: Each job you see on the internet has different job descriptions and requirements. Hence, you must modify your résumé to fit the required skills and experience before applying for a job.
Make Use of Keywords: ATS searches for keywords in résumés when scanning through them. If you want your résumé to rank well in an applicant tracking system, fuse keywords from the job description in your résumé. When using keywords that have acronyms, make sure you write the long-form and the acronym together.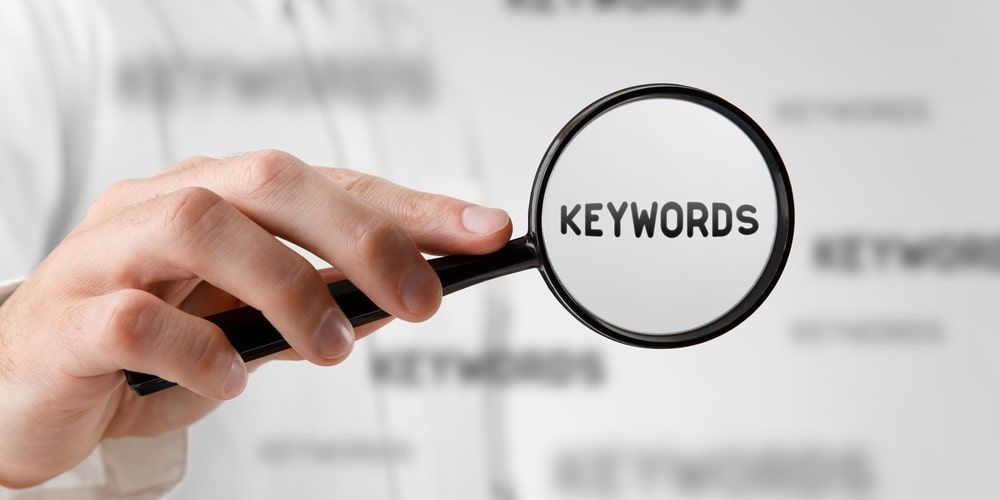 Suppose a hiring manager wants to search for an Information Technology specialist. The person can either search for "IT specialist" or "Information Technology specialist." Mentioning buzzwords like Information Technology (IT) specialists will make your résumé appear in either of the searches.
Use a Good Font: The fonts used in a résumé will determine how well the ATS can scan it and extract important details. Using unclear fonts will make the ATS misinterpret the content of your résumé.
Do Not Use Tables or Headers: People use tables or headers in their résumés to make them more presentable. The information contained in the table or header can get lost when an ATS tries to parse the résumé.
File Format: The file format used to save your résumé and how you name it is crucial.  The most compatible file format for ATS is ".docx."
Disadvantages of an ATS
An ATS is a piece of technology subject to improvements. This means ATS have a few cons regardless of how helpful they are. Some of these cons include:
An ATS will reject any résumé that it cannot read or process.
When these illegible résumés are rejected, the business will lose potential, outstanding employees.
ATS can hardly process graphical content.
An ATS can misread a piece of information if not correctly formatted in a résumé.
ATS cannot correct mistakes in a résumé.
Conclusion
One way to check if your résumé is ATS-friendly is to save it as a text document. ATS usually converts résumés into texts. If your text document is complete, you are good to send.
By now, you might have  understood that an ATS is used by the hiring team in your dream company. So, to rank high in an ATS, you should update your résumé regularly based on the specific job descriptions. Each application you send should cater to a specific job post.
But should you take all the trouble? Definitely not. There are platforms that will help you in this regard. Platforms like LoopCV automatically help you to find jobs specifically tailored to your résumé and apply for them.
The LoopCV platform gets you closer to your dream job, and you don't need to send any applications by yourself.
Originally published Oct 30 2021
Frequently Asked Questions
How do you win against an applicant tracking system?
You can win against an applicant tracking system by using keywords in your  résumé and modifying it to make it eligible.
How is an applicant tracking system used?
An applicant tracking system is used to sort and parse the information of job applicants.
Why do companies use ATS?
Companies use ATS because it is more efficient and saves time.
Do companies use applicant tracking systems?
Yes, the majority of companies today use an applicant tracking system for their hiring process.