These 5 Benefits Make Your CV a Crucial Job Search Tool
Your CV gives you the chance to make a memorable first impression on recruiters by showcasing the skills and work experiences you've acquired throughout the years. It's the tool you need to land your dream job.
» FREE TRIAL: Get Started with LoopCV & Send Out 100s of Highly-Targeted Job Applications in <10 Minutes
The Benefits of a Good CV
These five benefits will help you understand the importance of preparing a solid CV during your job search.
Self- Confidence
We don't realize our full potential until we reflect on our work experiences and write them on paper. Once you see all that you accomplished, you'll inevitably feel more confident in yourself.
Self-confidence is a key asset in your job search. Greater self-confidence puts you into a positive headspace, where you believe in yourself and your potential. It motivates you to apply for more jobs and take risks, regardless of roadblocks and rejections during the job search. Greater self-confidence also allows you to evaluate your strengths and weaknesses with clarity.
Recruiters are attracted to confident and self-aware candidates. A confident candidate shows employers that they are ready to take on any challenge that comes their way.
Standout Among Other Applicants
Your CV determines whether recruiters consider you for the next round in the application process or put you in the rejection pile. Recruiters receive hundreds of CVs for one job opening. That's why they only spend 5-7 seconds running through your qualifications.
A well-written and tailored CV sets you apart from the crowd. Employers will naturally choose a candidate that offers the most value from the details of your work experience and credentials.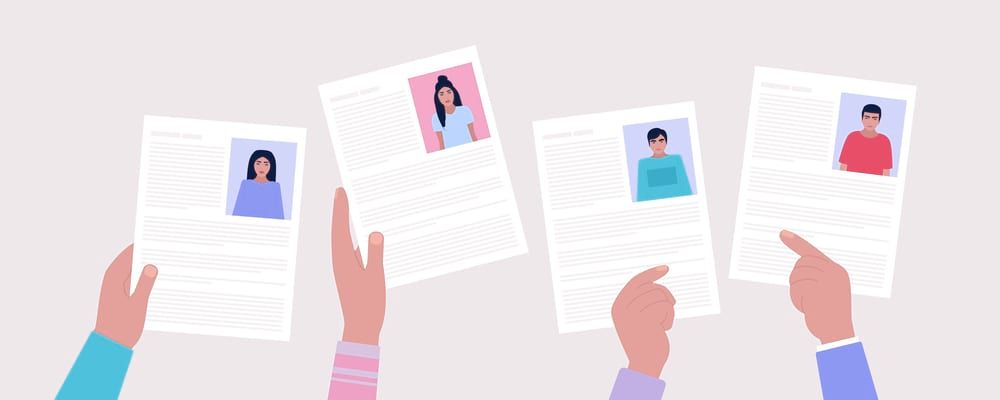 Great Impression on Recruiters
A detailed CV gives you the golden opportunity to show recruiters why you're the perfect fit for the job. When job searching, first impressions matter more than anything and a CV is the first encounter that recruiters have with you.
To make a good first impression, research the company's values and have a thorough understanding of the job description. Then, tailor your resume to fit the information.
How you sell yourself on a CV stands in between you and your dream career. Using metrics to highlight your accomplishments is one way to make a lasting impression on employers.
Saves You Time
Crafting a good CV at the beginning of your job search helps save time in the long run.
For example, you don't have to start your LinkedIn profile from scratch. You can copy and paste the details from your CV to showcase your work experience and education to your network and potential recruiters.
CVs are also a great tool to use when preparing for an interview. Employers will often refer to your CV during the interview to learn more about a particular skill set or past job experience. Since your CV should already have those details, you only need to prepare elaborating on those experiences.
Jumpstarting Your Career
Any job you apply to, whether internationally or locally, requires you to submit a CV. Your CV can make or break your chances of landing employment in your industry and jumpstarting your career. Once you get that position, job searching and CV writing become second nature.
While a CV isn't the only asset in job hunting, it is the means to an end. A CV is a requirement regardless of the industry you're in or the company you want. Given its importance, it's essential to put in the time and effort to write a quality piece for recruiters.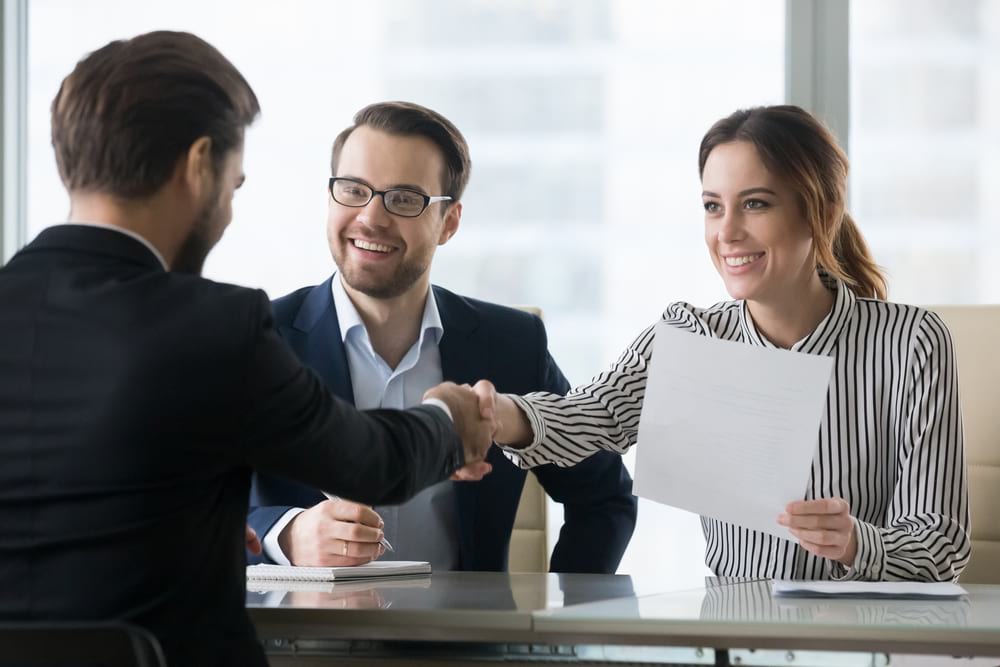 General Tips for Writing a CV
Make it Look Good
Having a clean and organized CV layout motivates recruiters to take the time to look through your CV. You should incorporate bullet points, short sentences, and clear headers so that employers have an easier time skimming through your application.
Tailor Your CV
Every recruiter has specific job requirements outlined in a posting. When you tailor your CV to a particular job posting or industry, you're more likely to grab an employer's attention.
Recruiters will notice that you fit the job description much better than other applicants. This is why a generic CV cannot possibly resonate with employers the same way a tailored CV does.
No Spelling Mistakes
Before you submit your resume, make sure that it has no spelling mistakes or grammatical errors. These mistakes can show recruiters your lack of care towards your job search. As such, spend time editing your CV and have someone else edit it as well.
Use the STAR Method
For your CV to make an impact, use the STAR (situation, task, action, and result) method to phrase your work and education experiences.
Start by explaining what you did in a role, and then write about the results of your actions. For your CV, stick to action verbs and quantify your accomplishments when you can.
Making the Most Out of Your CV
Take the time to reflect on your values, skill sets, and what you want next for your career. Then, find a company whose values and opportunities align with what you're looking for. Narrowing your search down helps you save time when applying to various jobs.
LoopCV can help you throughout the job searching process. LoopCV uses your CV and additional information to find companies and job listings that best match your profile and align with your career goals.
Once LoopCV finds the best jobs, the automated system applies to that job on your behalf. This all-in-one tool elevates your job searching experience by making the process easier and efficient.
Originally published Jul 26 2021
Frequently asked questions
What is a CV and its importance?
A Curriculum Vitae (CV for short) is a document that details your career, publications, accomplishments, and education. It's an important document that recruiters use to evaluate your skills and experience to determine whether you're the right fit for a particular job.
Is a CV better than a resume for a job search?
This highly depends on the industry and the position you're applying for. The one advantage a CV has over a resume is that with a CV, you can go into greater detail about your accomplishments and experience. You should also keep in mind that a CV in Britain is synonymous with a resume in America.
What is the reason for preparing a CV?
Any job that you apply to will require a CV. To land your next job, you need to create a good first impression for recruiters. Preparing a CV ensures that recruiters have a full understanding of your qualifications for a position.
What are the benefits of a CV?
The benefits of a CV help you land your ideal job, stand out among applicants, and gain a greater awareness of your skill sets. It's the first tool you need to get your foot in the door for any career.