Can I Hire Someone To Apply For Jobs? Discover How To Do It
Paying Someone to Get You a Job
When it comes to finding a new job, there are many ways to get professional help. There are people who you can pay, but also professionals who get payment from elsewhere. The most common ones you can ask for help are those who will kickstart your application for you such as résumé writers.
However, if you want to 'sit back' and save your precious time, you can find people who will apply for roles on your behalf, for instance—recruiters, head-hunters, job search professionals, and career coaches.
This article takes you through how to hire someone to apply for jobs, as well as its advantages and disadvantages.
How Does it Work?
Putting together a comprehensive job search—one maximizes your chances of getting an amazing new role—can take a lot of time. Care and attention need to be paid in putting together a quality-, SEO-, and ATS-friendly CV or résumé, as well as tailoring cover letters to match jobs you wish to apply for.
Developing and honing interviewing skills take a lot of time. But what's more painful is sifting through job boards and career sites to find the best-fit roles— a laborious process by every measure.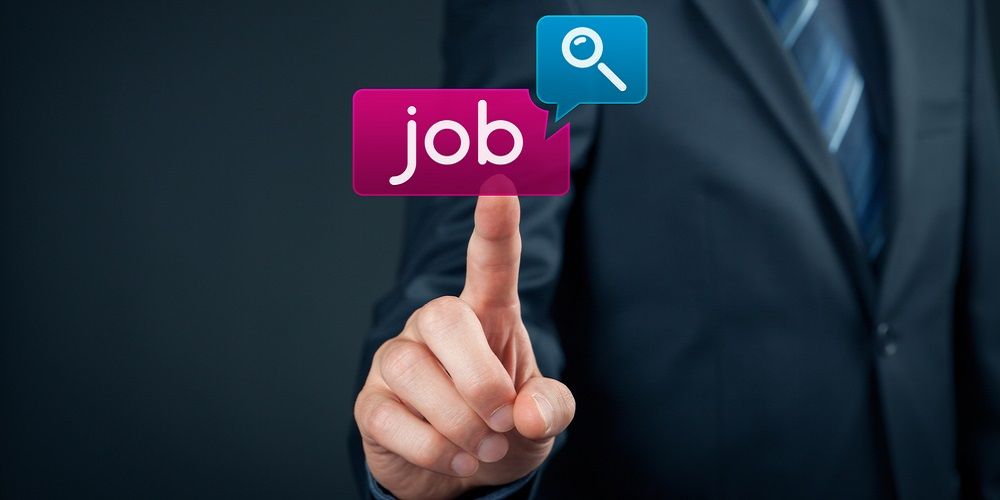 Understanding interview techniques, as well as navigating tricky application processes and offer/contract negotiations, also takes some careful work and learning.  Individuals and companies who can simplify these processes for you, and even take the work off your hands.
All you need to do is think about which service/s you need, engage the person or company, tell them what you are looking for (maybe outline your jobs and attributes), and leave the rest to them.
Who Can Find You a Job?
Résumé writers offer paid services to consult with you and create professionally written CVs, résumés, and cover letters. These are often delivered as editable templates that allow you to apply for different roles and are designed to be compatible with cutting-edge and automated recruitment tools.
Career coaches offer the same services. But they do that through long-term working relationships designed to guide and mentor you on how to apply for the right jobs, interview effectively, and market yourself to the right people in an effective way. They also offer to guide you through the process and apply on your behalf by checking online for jobs and recruitment posters that are available on social media like facebook and instagram.
Agencies, head-hunters, and individual recruiters can also help you find work.  Such individuals will rarely charge you for this, as they take a tiny cut from the organizations which might hire you.
Nevertheless, it is in the interests of these organisations to market you in the right way and 'sell' your skills and expertise.
Many people hire résumé writers, and then involve agencies. These agencies ensure that your proficiently written personal documents end up in front of the right people.
Advantages of Hiring Someone to Apply for Jobs
People Paid to Help with Job Hunting Save Your Time
Because formulating a professional approach to job applications and documents can take so much time, you can't be a do-it-all all the time.
Career coaches, résumé writers and recruitment agencies take a lot of hard work away from you, allowing you to focus on the job you have, or other priorities.
Not only this, but because these people are professionals in what they do, you will likely end up with professionally written documents and comprehensive application advice which might be of a higher standard than what you would be putting together.
Career coaches can take this expediency to the next level, offering you tips and tricks to make your own job search more efficient in terms of who and where you apply.
Recruitment agencies will ensure that your résumé is only sent to the best-fit organizations, meaning that your application impact is maximized with minimal time investment.
They Can Help You Strategize
Recruitment professionals can strategize and rationalize a job search. Given that there are so many variables when it comes to applying for jobs, producing CVs, résumés, and cover letters, by paying a professional can garner valuable advice and tips on crafting a job-hunting strategy.
Career coaches are paid to better your approach to job hunting, usually establishing a long-term relationship with you, working with you to hone your skills and track your progress. They will not only guide you but also motivate you and keep you focused as you work towards that dream job.
They Have Strong Networks
One of the main reasons for working with recruiters and career coaches is that they often have time-tested relationships in the world of recruitment, which will be beneficial to you as a paying client.
These networks can include other recruitment organizations, in-house, or external recruiters, and other influential people who can elevate your presence and give your job application a little extra promotion.
Disadvantages of Hiring Someone to Apply for Jobs
Job Hunting Professionals Are Expensive
While agencies and recruitment consultants usually work for free, résumé writers and career coaches can be extremely expensive. Getting a résumé or cover letter professionally written can cost as little as a few dollars.
But expect to pay around $30 to $40 in case of a comprehensive job. Some experienced or executive-level résumé writers can charge well into the hundreds of dollars.
Career coaches can be a lot more expensive, with bespoke mentoring averaging between $75 to $150 per session. For top-level support, the service can become even more expensive, heading well into four figures.
The Market is Saturated
Despite the cost outlay in engaging a career coach or résumé writer, it is not always going to be "you get what you pay for." Many people who offer recruitment services do so alongside their day jobs, meaning that there is a huge supply of experience which outstrips demand at times.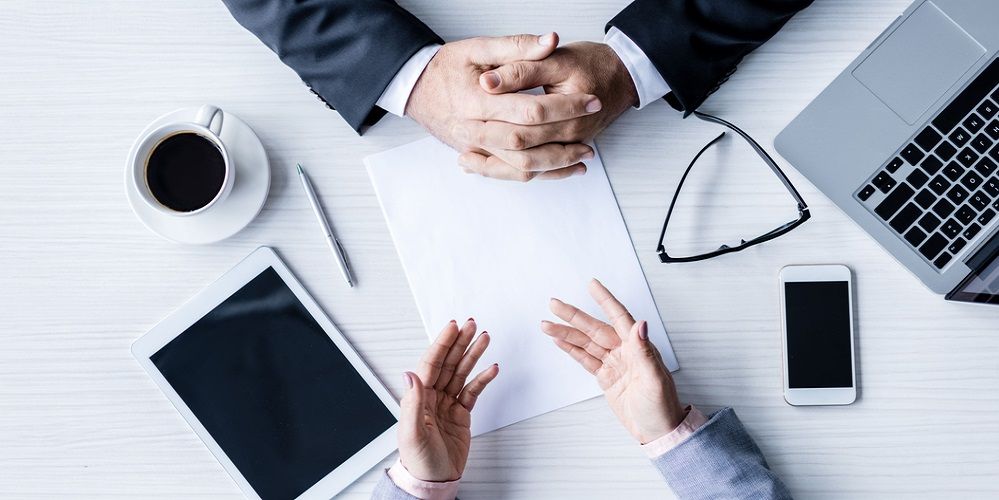 In addition to this, because many people provide recruitment services as a convenient side-gig, you may end up consulting people with unsuitable credentials simply looking for a quick way to make fast money.
Additionally, scammers will take advantage of people desperately looking for inexpensive assistance, especially online.
When looking at paying someone to help you find a job, always research who you are about to work with. Try and find reviews of their services, or ask others who have worked with them, and what their experience was like.  Always make an informed decision before you hand over any money.
It Can Take Time to Find the Right Partner
Because of the cost outlay and the myriad of choices, finding the right person to craft or polish your job application can take a lot of time. In some situations, if you find it challenging to select the right person or make up your mind, it might be more prudent to bite the bullet and apply for roles yourself.
The best positions to apply for can sometimes be posted one day and be unposted the day after, therefore speed is sometimes the most critical factor.
Best Alternatives to Hiring Someone to Apply for Jobs
An alternative to hiring someone to apply for jobs is to use a job application website. One example is LoopCV, which offers different packages depending on your own needs (including a basic, free service). LoopCV can almost completely automate the job search and the application process.
Once you upload your résumé, specify your skills, and outline the job title(s) you are looking for, LoopCV uses machine learning to automatically send your application or a covering email to the best-fit roles. Once done, you can use their analytical tools to see the results.  
Whereas services such as recruiters or résumé writers help with various elements of the recruitment journey, automated application websites and job aggregators such as LoopCV streamline the entire process. They offer you a way to expedite your job search and ensure it has maximum impact.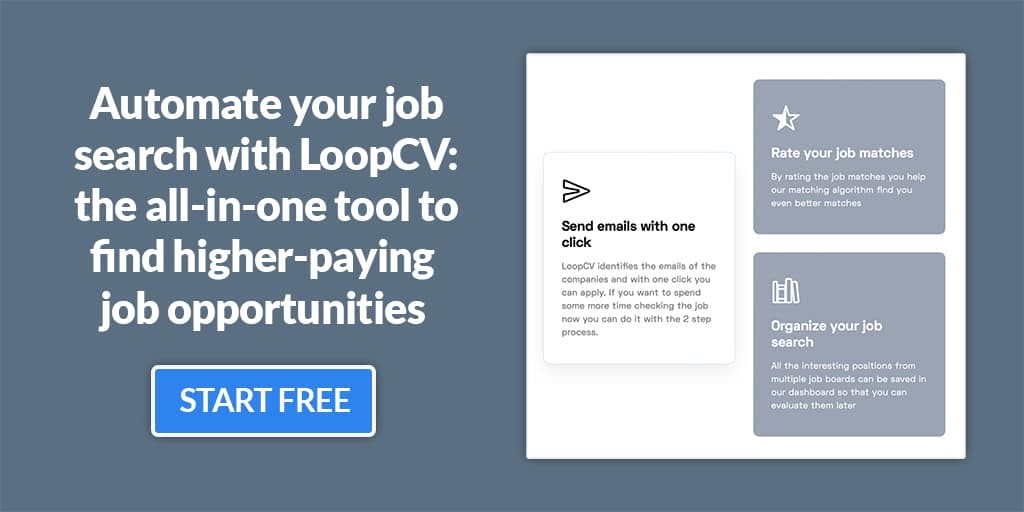 Frequently Asked Questions
Can you hire someone to get you a job?
Yes, you can.  You can hire people to help you with certain elements of a job search such as creating a résumé, or with the whole process, as well as applying for jobs.
How much does it cost to hire someone to find you a job?
Paying someone to help find you a job can cost nothing, for example—if you use recruitment agencies. However, specialist, executive-level assistance can run into thousands of dollars.
What do you call someone who helps you find a job?
People who help you find a job are called career coaches, recruitment agents, head-hunters, or mentors depending on the type of service they offer.
How do you get someone to apply for a job?
You can engage professionals to get you a job online such as through LinkedIn, freelancing websites, or directly through their own websites.  You can also find people through government agencies such as job centers, or through educational institutions. Always remember to check out their reviews before you pay them any money.