How to become a certified resume writer
Resume writing is a rising career with high value in the United States, United Kingdom, Australia, and Europe. As a rule, customers search for a professional to write their CV, which may be quite valuable in the corporate sector.
The primary center of Resume Writing Professionals is mostly from Africa since their people are skilled in acquiring little talents that provide significant cash. In today's environment, most of these people need to take a professional course that teaches them how to make samples and format them properly on a website.
» FREE TRIAL: Get Started with LoopCV & Send Out 100s of Highly-Targeted Job Applications in <10 Minutes
In this blog post we will brief you on how to become a certified resume writer!
Why do I need a resume writing service?
You need these services since many professional applicants have 10,20 to 30 years of experience but don't know how to summarize it in one to two pages, or what to include and exclude.
The HR department of the company is not interested in knowing everything, only what is needed in their company or business. The time they spend to read a resume is approximately 6 to 7 seconds, so someone that can create a resume which can showcase all the relevant experience in such a short space is very important!
How to choose a certified resume writer?
If you search for a professional resume writer you might find a lot of people doing this job. So, how can you choose one who is actually good in this job?
It has some value if the clients are from a medium institution and work in a decent firm or corporation. Before using any service, you should ask them questions. These questions will help you determine whether it is done correctly.
Positive feedback from customers is beneficial. However, if the individual posting the review is a contact from your professional social media account, you will receive superior advice.
Before you use any service, make sure the individual includes all the information you want them to include. You can understand a lot when someone makes the approach to you. You can evaluate easily if they are professionals, or they just want to take your money and make a mediocre work. Check if they're giving all the necessary details and the exact cost of the service. Make your market research and then make your call.
How can you become a certified resume writer?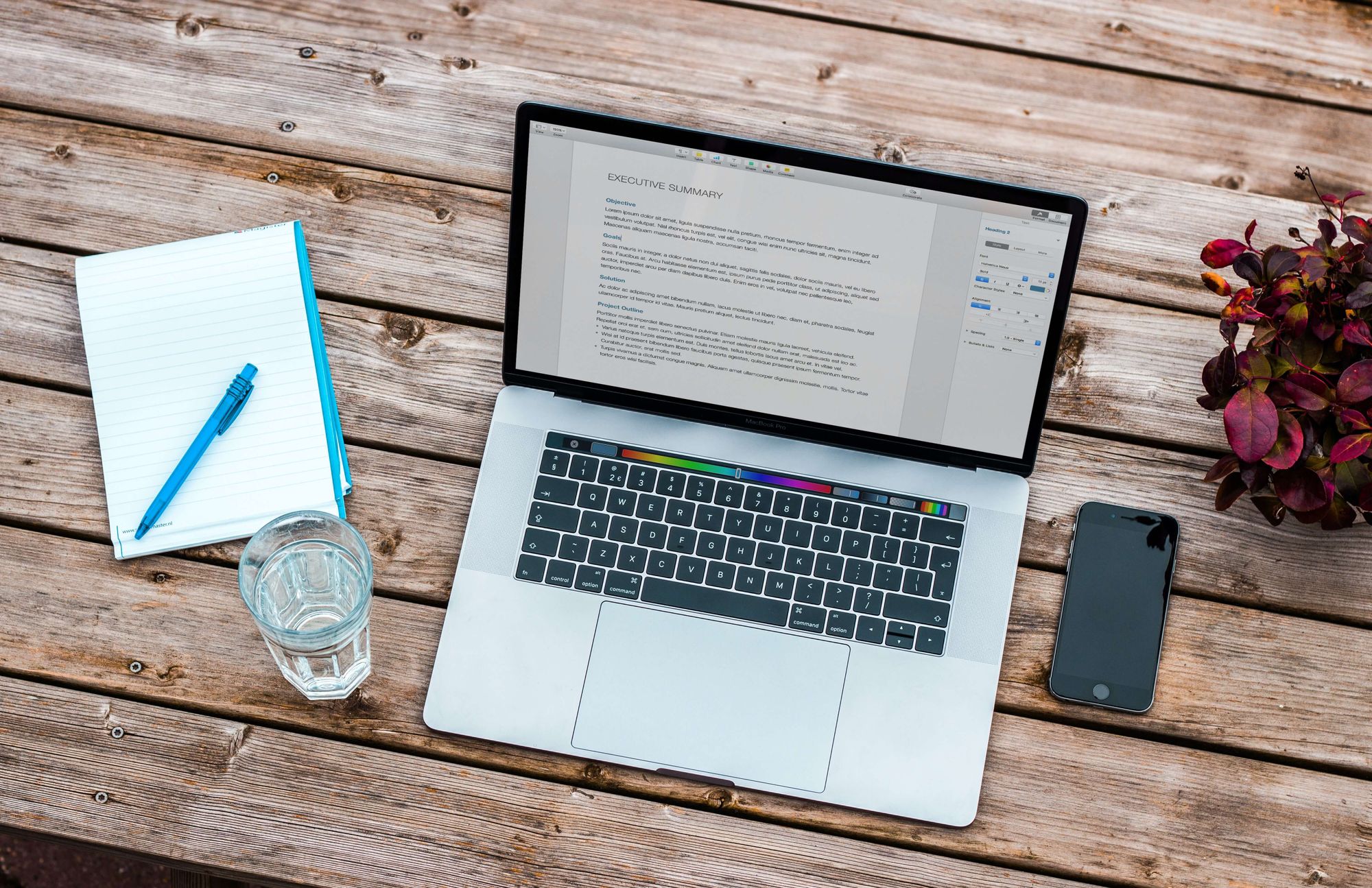 Get a formal education.
First things first, it is recommended to take a degree in English, communications, journalism, or writing if you want to become a resume writer. These do not have to be degrees, although it is preferable if some type of official qualification is obtained.
A human resources course is another subject that should be included in any resume writing study. Human resources experts are heavily engaged in the recruiting process through examining applications. Thus having some type of education in this sector may be beneficial when producing resumes and attempting to appeal to prospective employers.
Acquire experience.
The greatest approach to get experience is to get started right away! There is no reason why one cannot obtain hands-on experience in resume writing while taking classes. Offer to create and edit resumes for friends, family, coworkers, and anybody else you can discover. These may be utilized as a model for your studies, where you can also analyze your work and remark on what you're learning.
It is essential to get field experience while taking classes to advance your degree. If feasible, collaborate with an established resume writing firm, recruiting firm, or human resources firm. All three of these will allow you to gain experience in the various stages of employment that the employee will go through. Strengthening your resume writing skills by learning what recruiters look for in resumes, participating in the reviewing process, and determining what distinguishes a strong resume from a weak one.
A resume writing service will teach you how to format and build an attractive resume. A recruiting firm will provide knowledge of what a prospective employee looks for in the people it hires. An HR firm will provide you firsthand knowledge of what they look for in a resume and how they choose the most attractive one.
Finally, attending seminars is another approach to get experience. As they are hosted by various professionals in the field with different points of view. They will provide diverse insights on how resumes are written.
Obtain certifications.
A formal qualification in writing or English is not required to become a resume writer. However, some level of certification will provide a better grasp of what a good resume should cover, as well as how to write it in the proper linguistic style to appeal to potential employers. A qualification of some kind also enables you to demand a higher fee for your services.
It is anticipated that you would construct a portfolio of resumes while studying. This might serve as a learning opportunity for you as well as a reference for prospective customers.
Find your first customers.
Finding your first customers is the last stage in becoming a resume writer. There are several channels available nowadays to sell your services.
Maintain an up-to-date portfolio for potential customers to peruse. This will offer them a sense of your working style and what they may anticipate if they hire you. Creating a website and having a professional online presence is a terrific method to showcase your abilities and interact with prospective clients and other resume writers!
Resume writer's solution!
Help your clients get a job faster with a complete job search platform! This platform is Loopcv, and provides solutions for resume writers, like you, to help your clients find work!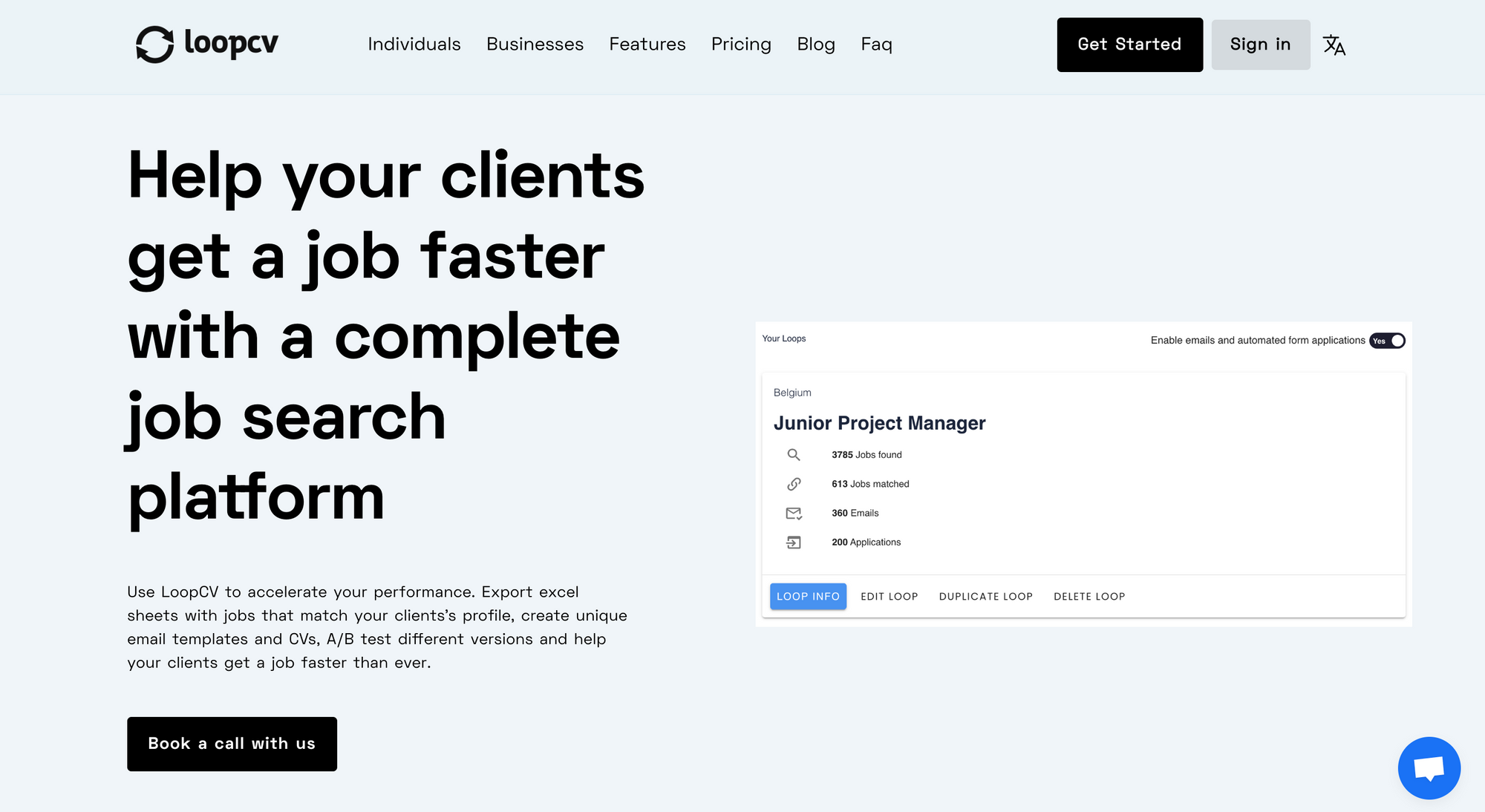 You can check more in this link: https://www.loopcv.pro/career-advisors/
In conclusion
During and after Covid-19, there has been an increase in the need for resume writers. As job markets become more competitive, any employee must have a resume that stands out from the crowd, which a resume writer can provide!
---
You can also read our article: