Career objective for freshers -Guide
A career objective is a statement that outlines your career goals and ambitions.
It is a way to communicate your professional aspirations to potential employers and help you focus your job search and stand out in a competitive job market.
---
Table of contents:
---
Tips for writing a career objective for freshers: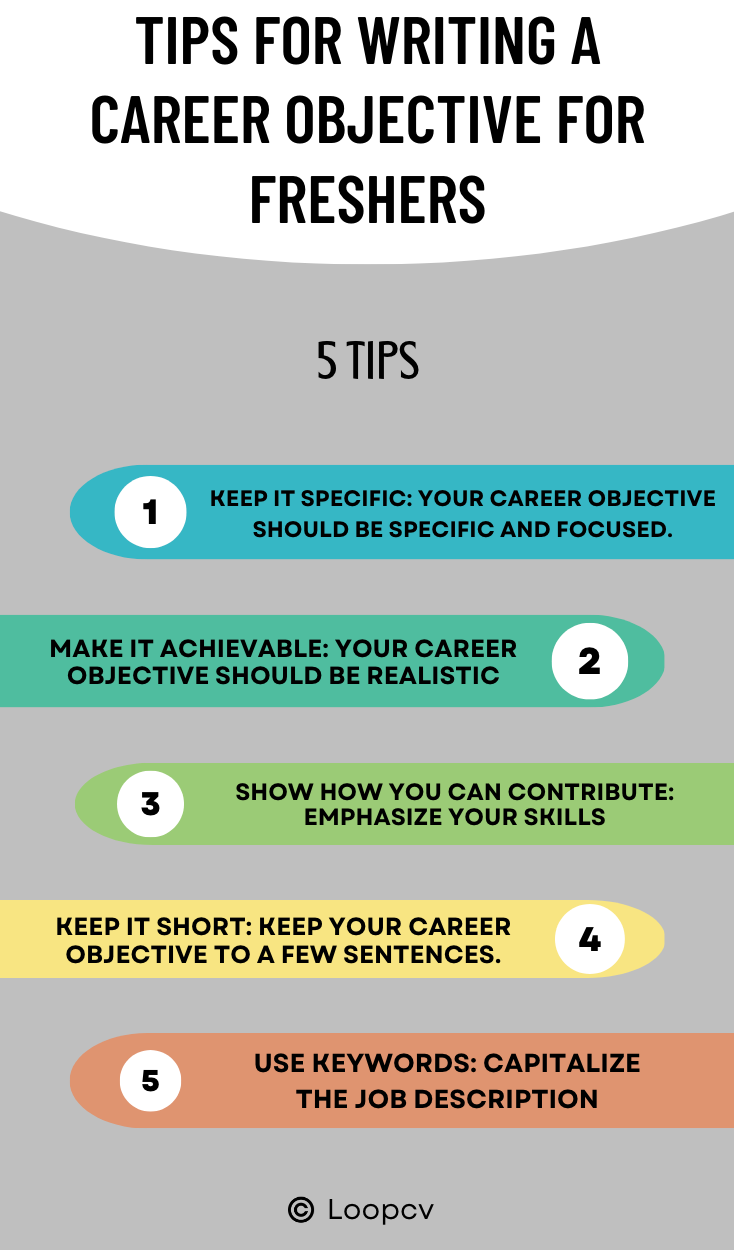 Keep it specific: Your career objective should be specific and focused. Rather than listing general goals, like "to succeed in a challenging and rewarding career," focus on specific roles or industries that interest you.
Make it achievable: Your career objective should be realistic and achievable. Avoid setting goals that are too ambitious or unrealistic.
Show how you can contribute: In your career objective, emphasize your skills, experiences, and values that will make you a valuable asset to the company.
Keep it short: Keep your career objective to a few sentences. Employers don't have much time to read through lengthy statements, so be concise and to the point.
Use keywords: Use keywords from the job description in your career objective to show that you are a good fit for the position.
🔥 FREE TRIAL: Get Started with LoopCV & Send Out 100s of Highly-Targeted Job Applications in <10 Minutes
Why is a career objective needed?
As recruiters analyze hundreds of applications daily, a well-written career goal for a resume may capture their attention without reading through the whole document, saving them time while distinguishing your resume from the crowd!
Including specific keywords regarding job profiles in your resume may also help you stand out since many software or online services analyze resumes for keywords connected to jobs, abilities, and descriptions.
Writing a clear resume goal helps highlight your interest in a certain job profile and how your abilities and experience connect with the job description.
The objective for a resume for a fresher's career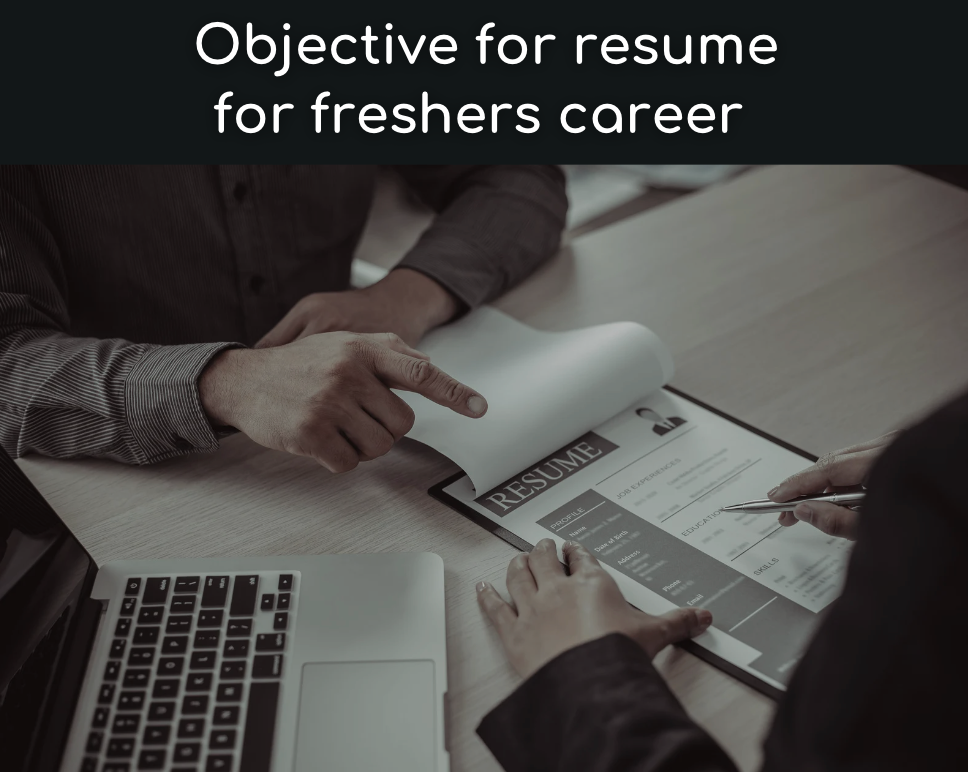 For those just starting in their career in 2023, the objective on a resume should be tailored to reflect your professional goals and ambitions.
It is essential to create an objective that speaks directly to the job and employers you are applying for while also describing what makes you unique.
For freshers, this could include qualities such as enthusiasm, professionalism, or eagerness to start building up experience in the field.
The objective for resume for fresher in computer science
When writing an objective for a resume for fresher careers, such as computer science, it can be beneficial to emphasize technical abilities relevant to the position. This includes any coding languages or software applications in which you may have expertise.
Additionally, highlighting enthusiasm and willingness to learn new skills quickly can demonstrate your readiness for the role.
Resume objective for fresher graduate career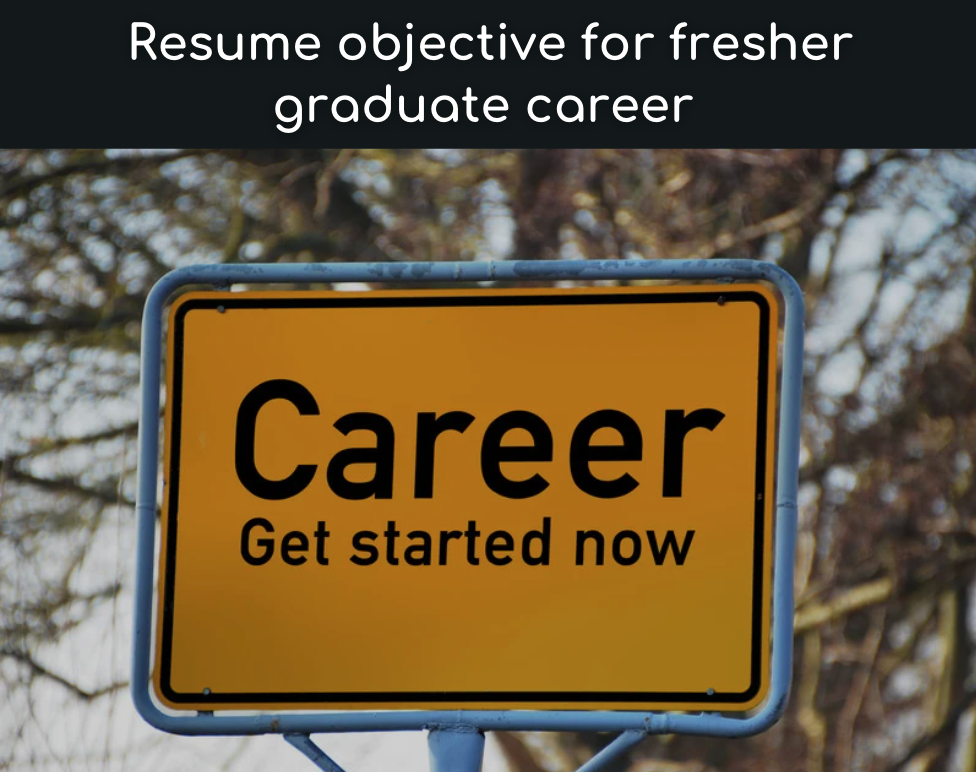 Overall, the resume objective for a fresher graduate should be succinct yet powerful. It should effectively communicate your unique abilities, passion for the job, and career goals to stand out from other applicants.
By crafting an effective objective that speaks directly to the position you're applying for, employers will clearly understand why you are the best fit for their organization.
Ultimately, the goal of your resume objective should be to demonstrate that you are an ideal candidate who has the qualifications and attributes necessary for success in the position.
By including relevant skills, experiences, and personal qualities in this statement, employers will better understand how you can contribute to their organization and reach career growth goals.
---
You can also read our article about career advancement: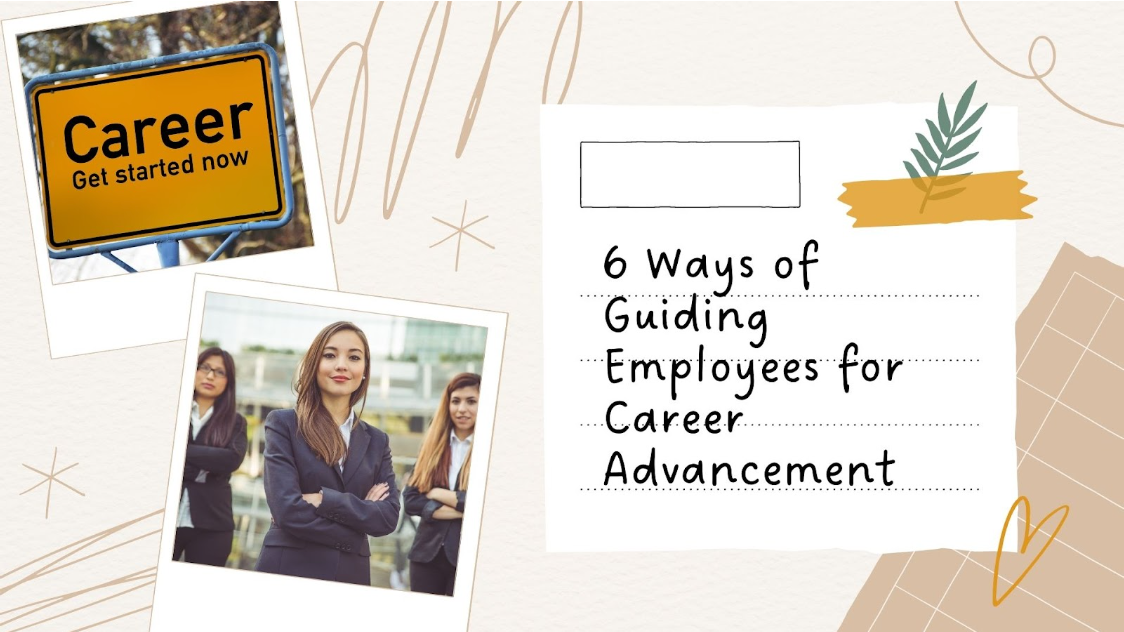 ---
🔥 FREE TRIAL: Get Started with LoopCV & Send Out 100s of Highly-Targeted Job Applications in <10 Minutes
Examples of career objectives for fresher
Here are some examples of a career objective for freshers:
1:
"I am a recent graduate with a degree in computer science and a passion for problem-solving. I am seeking a role in a software development company where I can use my programming skills and desire to learn and grow to make a positive impact. I am excited to contribute my skills and knowledge to a team and be a part of a company that values innovation and collaboration."
2:
"Looking for possibilities to combine my talents and training to help the job/company grow. I'm looking forward to positions allowing me to explore different parts of my industry and realize my full potential."
3:
"I am seeking possibilities to join a job/company that can aid me in expanding my abilities, increasing my knowledge, and achieving my potential. I am eager to investigate various options to help me acquire perspective."
4:
A very creative and self-motivated person seeking a job as an elementary school teacher with opportunities for advancement. Excellent academic credentials and English language proficiency.
5:
An intelligent, self-assured, and dedicated person seeking a job in [company name] organization's IT department. I'm excited to learn new things and work in a solid company.
6:
I graduated with honors from digital media and journalism school. Selected to participate in the [company] News Internship program. I want to work for a company that will put my communication and public speaking abilities to good use.
Wrapping up!
By being clear about your ambitions and demonstrating enthusiasm for the role, employers will recognize your enthusiasm for starting a new chapter in your professional life. Writing a practical resume objective for freshers is essential to standing out among others and ultimately securing the job of your dreams.
Good luck!
🔥 FREE TRIAL: Get Started with LoopCV & Send Out 100s of Highly-Targeted Job Applications in <10 Minutes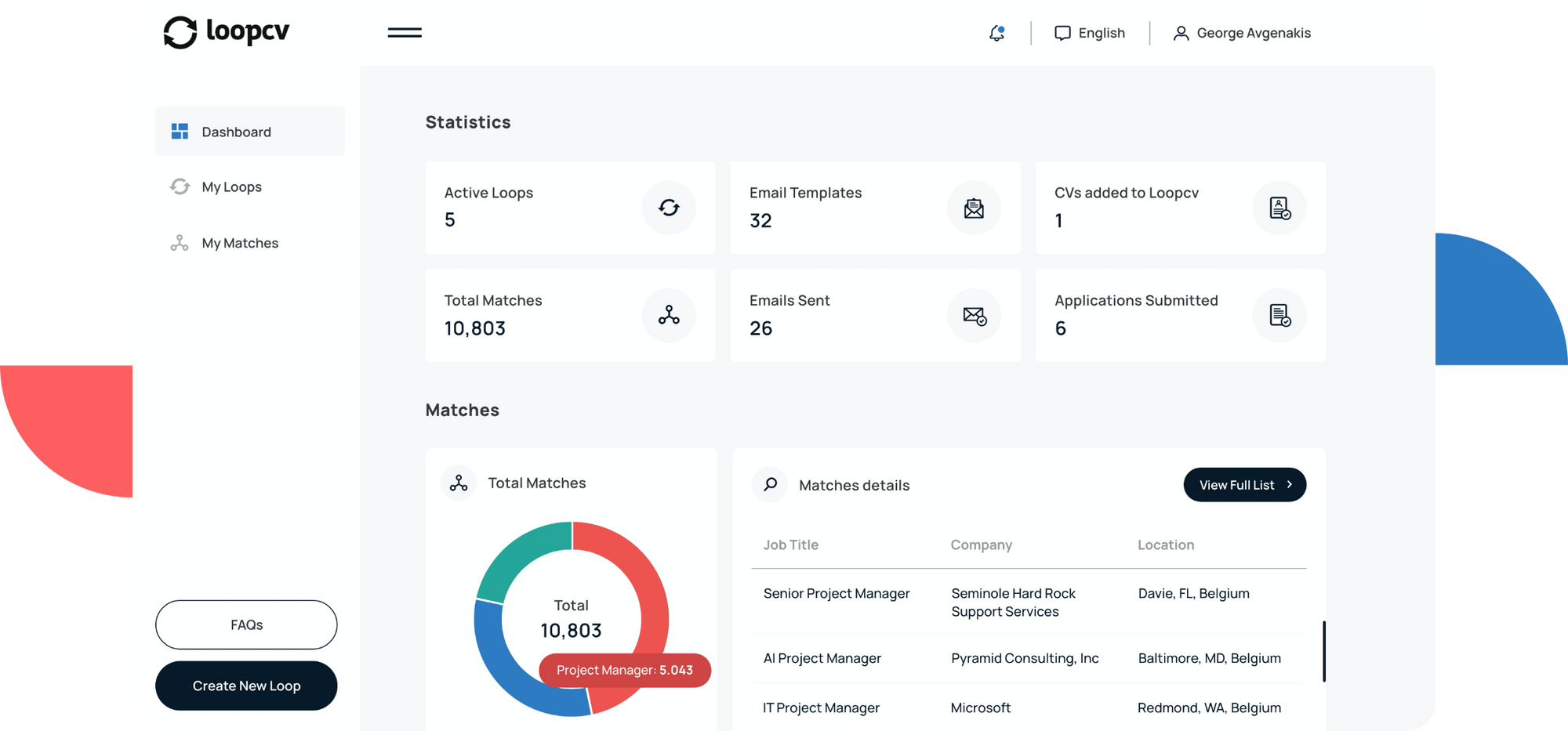 ---