10 Best Certifications that Pay Well (Quick & easy certificate programs)
Earning certifications can be an excellent way to develop valuable skill sets and increase your earning potential. Many certifications are quick and easy to acquire, allowing you to get started on the path to career advancement much faster than traditional degree programs.
Here is a list of 10 certifications that pay well and don't require long-term commitments!
---
Table of contents:
---
» FREE TRIAL: Get Started with LoopCV & Send Out 100s of Highly-Targeted Job Applications in <10 Minutes
What is a certificate?
Firstly, let's see what is actually a certificate.
Professional certifications, or simply certifications, are credentials provided by a corporation or organization to a candidate in exchange for their ability to execute a job. They are exhibited as a document declaring that the worker has been trained, prepared, and educated to satisfy the job role's unique standards.
Certifications are only issued once the course has been completed and relevant evaluations have been given by a recognized institution or third-party organization.
Why acquiring certificates is important?
Every person have distinct talents and abilities. They must, however, always present verification of their abilities and expertise. This is often accomplished by demonstrating real experience in applying your knowledge and abilities.
A certification demonstrates that you have a certain degree of expertise. That you have not only completed training but also really understood and can apply the subject.
Certification demonstrates your willingness to invest in your own growth. It demonstrates your curiosity in new technology breakthroughs as well as your passion and motivation. This always has a positive impact on your career.
The more certificates you have, the better your compensation. Cross-certification from other domains yields much more. For example, combining a cybersecurity degree with a certification in another IT industry such as project management or cloud computing might result in an 11% increase in compensation.
10 Categories of certifications that pay well
There are numerous certifications out there.
IT certifications
Marketing certifications
Finance & Accounting certifications
Project management certifications
Business Development & Analyst certifications
Healthcare certifications
Human resources certifications
Supply chain certifications
Sales certifications
Trading certifications
Below, we are analyzing the most of these categories of certifications.
IT certifications that pay well
1. Certified Information Systems Security Professional (CISSP):
The CISSP certification certifies professionals with knowledge of information security and assurance protocols. Those with the certifications are experienced in areas such as architecture, design, management and controls of an organization's data security systems. With these certifications, individuals can expect to earn an average salary of around $90,000.
2. Certified Ethical Hacker (CEH):
The CEH certifications certify individuals with knowledge in ethical hacking and computer security protocols such as identifying.
3. AWS certified solutions architect/professional
Right now, aws solution architects are among the most in-demand career positions. More information on in-demand jobs may be found here. These experts build, implement, and maintain often complicated cloud infrastructure, so it's not a surprise that a certification like this is towards the top of our list.
4. CISM certified information security manager
ISACA's Certified Information Security Manager (CISM) credential has been on this list multiple times, most recently ranking second in 2015. It has maintained a foothold on the top-paying list at various positions in the years afterwards. The CISM verifies an enterprise's capacity to manage, develop, and analyze information security.
It demonstrates proficiency in the following areas: information security governance, information security risk management, information security program management, and incident management.
5. Professional cloud architect
The Google Cloud - Professional Cloud Architect certificate, which verifies a professional's ability to build cloud architecture with compliance and security in mind, is again among the top this year. This certification also certifies the capacity to manage implementation, supply infrastructure, and enhance procedures, among other things.
Marketing & PM certifications that pay well
1. Project Management Professional (PMP):
The PMP certifications certify individuals with knowledge in project management processes and tools such as risk management, budgeting, scheduling and more. These certifications are available from many institutions and typically takes 1-2 years to complete. Those with the certifications can expect to earn an average salary of around $90,000.
2. Advanced Social Media Certification
This course certification is required for every aspiring Social Media Marketer, and seasoned professionals may also benefit from it. The Advanced Social Media Certification education program is meant to teach you the fundamentals of social media marketing, such as strategy development, influencer marketing, reputation management, web analytics, and content marketing.
3. Advanced Pay Per Click (PPC) Certification
Paid marketing is one of the most successful methods of reaching out to digital audiences. It consumes more than 40% of all Digital Marketing expenses. The Advanced PPC Training Course, designed by industry professionals, will propel your career forward by converting you into a skilled paid marketing specialist.
4. Post Graduate Program In Digital Marketing
The Postgraduate Digital Marketing Program, developed in collaboration with Facebook and Purdue University, has been named the No. 1 Digital Marketing Course by Marketing Land and Search Engine Journal.
5. Microsoft Advertising Certification
Microsoft Advertising Certification is one of the most sought-after marketing credentials available, and it is absolutely free. It teaches you how to maximize your advertising budget and optimize ad campaigns.
Finance certifications that pay well
1. Certified Public Accountant (CPA):
CPA's are trained and licensed to provide a range of financial services, including preparing taxes, certifying financial statements and auditing companies. The CPA certification is one of the most sought-after certifications in the accounting field, and holders earn an average salary of over $70,000.
2. Certified Financial Planner (CFP):
A CFP certifies that individuals have achieved a high level of proficiency in financial planning and advice. With certifications, individuals are qualified to provide comprehensive financial advice for clients. The certifications are offered by a variety of institutions and typically takes 1-2 years to complete. CFP certifications can earn an average salary of over $90,000.
---
You can also read our article: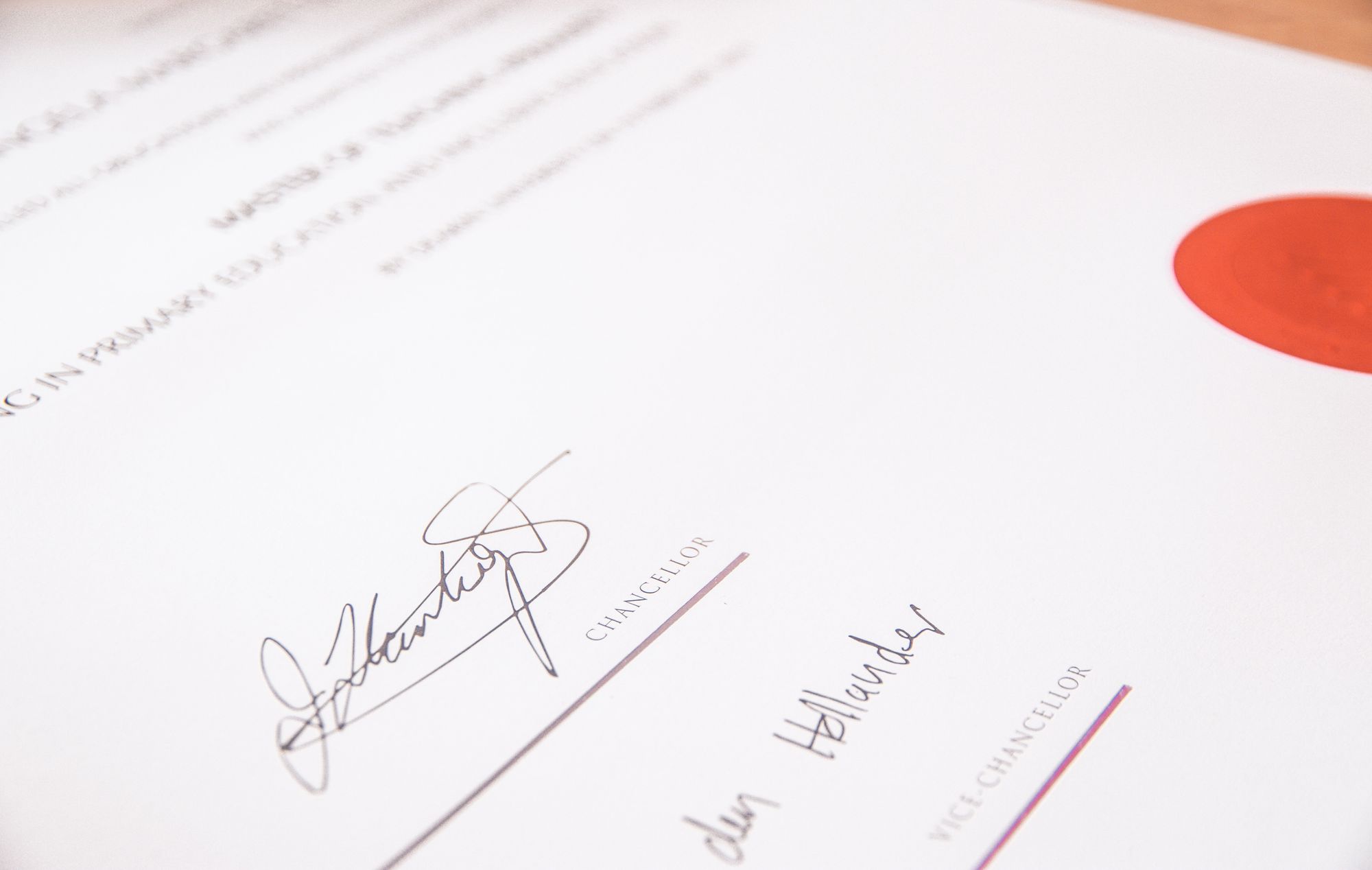 ---
Healthcare certifications that pay well
1. Certified Nursing Assistant (CNA):
CNAs are healthcare professionals trained to provide basic care for patients in a variety of settings, such as hospitals, nursing homes and other medical facilities. The certifications are offered by many educational institutions and usually takes six weeks or fewer to complete. With the certifications, CNAs can expect to earn an average salary of about $25,000.
2. Pharmacy Technician Professional
Pharmacy technicians assist pharmacists in the preparation and filling of medical prescriptions. This position is ideal for communicators since you manage the majority of client contact. Except for discussing drugs, which is handled completely by the pharmacist. You might be engaged in everything from drug pricing to insurance claims processing and prescription dispensing.
3. Medical Assistant
If working in an operating room isn't for you, you may always become a certified medical assistant. You may offer clinical treatment as well as administrative duties as a medical assistant. You may collect vital signs, prepare patient rooms, write medical histories, provide patient education, and other duties in this capacity.
4. Patient Care Technician (PCT)
Patient Care Technicians (PCTs) are in high demand due to an aging population. PCTs play an important role in healthcare institutions since they work closely with nurses to help patients manage their food intake, give IVs, collect blood, and much more.
5. Surgical technologist
As a surgical technician, you will support surgeons, registered nurses, and other surgical workers during surgeries. Setting up the operating room, prepping patients for surgery, changing lighting and equipment, handing tools to surgeons and helpers, cutting sutures, holding retractors, and much more are all part of the job.
Quick certifications that pay well
1. Google Career Certificates
Grow With Google is one of my favorite short certifications that pays nicely. Google provides a wide range of online courses and certification programs in areas such as digital marketing, data analytics, and software engineering. These programs are intended to assist you in developing the skills required to thrive in today's ever-changing workforce.
2. Artificial Intelligence (AI) Writer
The Jasper Certification Program is ideal for learning how to utilize Jasper (AI Copywriting). You'll be able to create better copy more quickly and effectively than ever before. Furthermore, no previous experience is required. Being Jasper Certified means you've mastered the platform and are ready to start creating amazing content for companies all across the globe.
3. SEO Specialist
There are several free and paid resources available to assist you in learning SEO. Hubspot provides a free certification course, as well as various premium ones. SEO careers include positions such as search engine marketer, business marketing consultant, digital marketer, marketing analyst, and content marketer.
» FREE TRIAL: Get Started with LoopCV & Send Out 100s of Highly-Targeted Job Applications in <10 Minutes
How can quick certifications help you?
Because many take less than a year to complete, obtaining fast certifications is an excellent approach to boost your earnings and stand out from the crowd. Increasing your knowledge and abilities in your sector and business will help you stand out when looking for a new job or promotion.
---