11 Essential Factors to Consider When Creating an Employee Onboarding Plan
As an HR manager, it's integral to have an onboarding plan ready when you bring those new hires to the workplace, be it IRL (in real life) or digital.
Ever seen that meme with John Travolta looking confused? That's precisely how new employees feel when they step into their new roles. Confused, lost, uncertain. They don't know who to turn to, who to ask for help, or how the processes work.
In fact, you could lose a potential of $169,100 due to a lack of proper onboarding.
So yeah, get on board your onboarding plan and give your new employees everything they need to know from the get-go.
Need help devising a plan? You've come to the right place. We've listed 11 essential factors to consider when creating an employee onboarding plan to help you get ahead of the game and win those profits.
🔥 FREE TRIAL: Get Started with LoopCV & Send Out 100s of Highly-Targeted Job Applications in <10 Minutes
1. Motivate employees with the rewards programme
There's nothing better to win over a new employee and motivate them than going over the rewards program and company perks.
They probably know anyway. Perks can be a huge deciding factor for would-be employees. Check out this Rewards Programme case study by Perkbox and see for yourself.
Perks can range from a variety of different benefits, such as:
Home-office start-up fund
Desk equipment (that can be kept)
A monthly stipend for wellbeing
Biannua week-long meetups for remote teams in foreign locations
Organised events with music, food, and entertainment for IRL offices
Access to health, dental, and mental care
The list goes one. What's important is that you show your employee how you care about them beyond the office, and how you're willing to impart some of your profits for their wellbeing.
2. Provide a working, realistic schedule
Laying out the scheduling expectations from the get-go will help avoid nasty surprises for the new employee.
Many companies run on a 24-hour shift schedule to satisfy the needs of a global market. With a remote team, it's easier to do as your staff are generally spread worldwide.
However, for a local office space, you will need your employees to take turns on the graveyard shift. You don't need a full, buzzing office at 3 AM Pacific Daily Time. Determine where the majority of your sales come from and organize your staff around that.
Explain to the new hire during onboarding how it usually works. You might have a traditional 9 - 5 set-up. Or perhaps you prefer an asynchronous arrangement where not everything is done there and then.  
3. Clearly define job responsibilities
Very much like the schedule, sit down with your new employee and go through the list of responsibilities that is now their duty. Be fully transparent.
It happens that certain members of staff take on other roles when a colleague is out sick, for example. Or everyone plays a particular role as part of your crisis plan.
Even though you listed the job online and they may have studied it, your perspective could be different, along with your expectations and habits.
Maybe the previous employee was doing a lot more and you expect your new employee to do the same. However, if you don't tell them you'll be in for a nasty shock with you find work incomplete.
On the flip side, your new employee knowing exactly what's expected of them will have a sharper focus in those first, trialling few weeks in their new job.
Other reasons include:
Avoids confusion: this can lead to inefficiencies, missed deadlines, and mistakes causing frustration and dissatisfaction for both parties.
Time management: knowing their tasks will help new employees plan and prioritize their responsibilities, becoming efficient and productive.
Improves communication: the new employee will know who to go to and feel more confident approaching colleagues and management for help.
Clear evaluation specs: when you're both on the same page in regard to job responsibilities, it's easier to evaluate the work down the line.
In a nutshell, don't expect your new hire to know exactly what you want from them in this role.
4. Have a training and development plan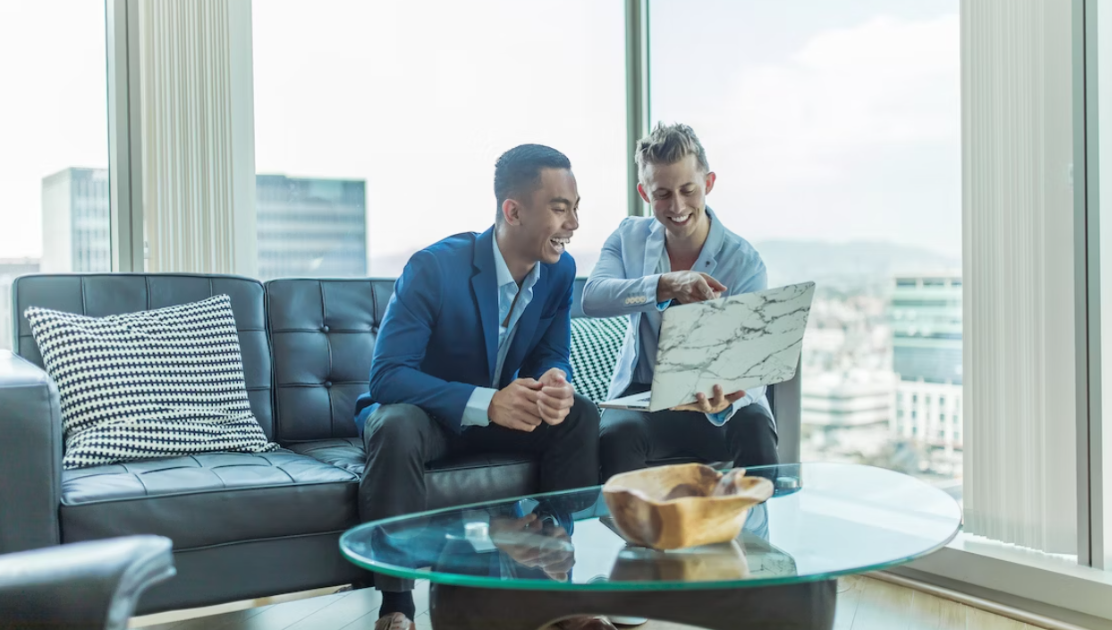 Training and development is integral for any employee onboarding plan. Junior employees need to have access to mentors, videos, courses, and other material to ensure they'll flourish in their roles. No point doing that six months into the job.
Building a mentorship program alongside the onboarding plan will have stellar results for your new employee. Not only will they start building a relationship with a current employee, but they'll learn the ropes of the company first-hand from a more senior colleague.
You can start your employee on a training program immediately when they join. It's not just their role they'll need training for. Many tools and software adopted by companies can be tricky to navigate when used the first time.
Also, there are many versions of the same software (ASANA, Trello, ClickUp, for example) so don't expect your new employee to have used the same one your company subscribes to.
5. Share access codes to necessary tools and resources
There's nothing worse than wandering around the digital corridors of your new remote office, wondering who to approach for the passwords and codes for the different applications and tools they need to access. Put yourself in your new hire's shoes and:

1. Anticipate what their needs will be
2. Prepare a sheet with the necessary access codes
You don't have to give them an access-all-areas. They don't need the logins for your payroll software, for example.
For your own organization, you should have a master sheet with all the software and the access codes and passwords. Best practice is to tag each tool with the departments that need access.
Think about the payroll software again. Who needs access? C-suite, accounts, operations, and HR. Marketing, sales, customer service and so on don't need access.
It's private, irrelevant to their post, and potentially overwhelming. Keep the number of apps and tools you use to a minimum.
If your company is scaling, remote, and you're concerned about sensitive information being stolen, then using a password generator and vault will be of great value.
You provide access to the vault and select what apps your new employee can access. They won't even see the others and they only have one password to think of.
6. Introduce them to their colleagues and management
Set up a lunch where the new employee can meet their team. Organize it in the office cantine, at a local restaurant, or set up a Zoom conference. Initiating a meet and greet will help break the ice for both your employees and the new hire.
Albeit it may be easier for the deep-rooted employees to approach and say "hi", it still takes a certain amount of gumption that can be easily lost if busy and stressed with a project.
Presenting everyone on the team to each other also helps them understand who to approach with a particular issue. It mightn't be so clear in very large organizations.
Have you not felt the first-day timidity? The uncertainty? It's not everyone who can confidently walk up to perfect strangers - keep that in mind for your new hires.
A planned get-together will also begin the casual conversation. Common hobbies and likes can be discovered which will be the foundation of some lifetime colleague friendships and positive working relationships.
7. Keep the line of communication constantly open
Your employee onboarding plan should include a constant line of communication. Don't hand off the onboarding and pray for the best. Go a step further and create a channel in your communication tool. Place all the players in the group:
Manager
HR
Mentor
Trainer
Selected colleague
New hire
You new hire will feel completely at ease when they need to fly off a question or don't know who exactly to approach. This channel can be deleted after, to reduce the "noise" for the other subscribers.
Include it as part of finishing the onboarding "Congratulations, you have successfully completed your onboarding. We are now retiring this channel."
The objective is for your new employee to feel at ease and to ask all the questions they need to succeed. As is said often: there's no such thing as a stupid question.
8. Email the SOP and SLAs needed to achieve their daily tasks

SOP: standard operating procedure
SLA: service level agreement
These two pieces of documentation are extremely important to have for every role and process. If you don't have them now, get your team to start building them. Each person is in a role, each person should have an SOP that's serving the team SLA, and so on.
These documents are step-by-step guides on how to do the role. They need to be in file format (Google Doc, for example) and video (Loom).
They help in many situations:
Role is easily maintained if the employee is sick or on leave
The process can be improved knowing each bend and turn
A new hire knows exactly what they should do and how to do it
Eliminates confusion in regard to expectations
Helps identify where mistakes were made
Sure, it's a tedious task to complete, but once it's done all that's needed are edits and updates.
It is the employee's responsibility to update the SOP when they've discovered another, more efficient way to complete a certain task. Best practice is to note at the top when an alteration has been made.
9. Elaborate on what their goals, KPIs, and OKRs are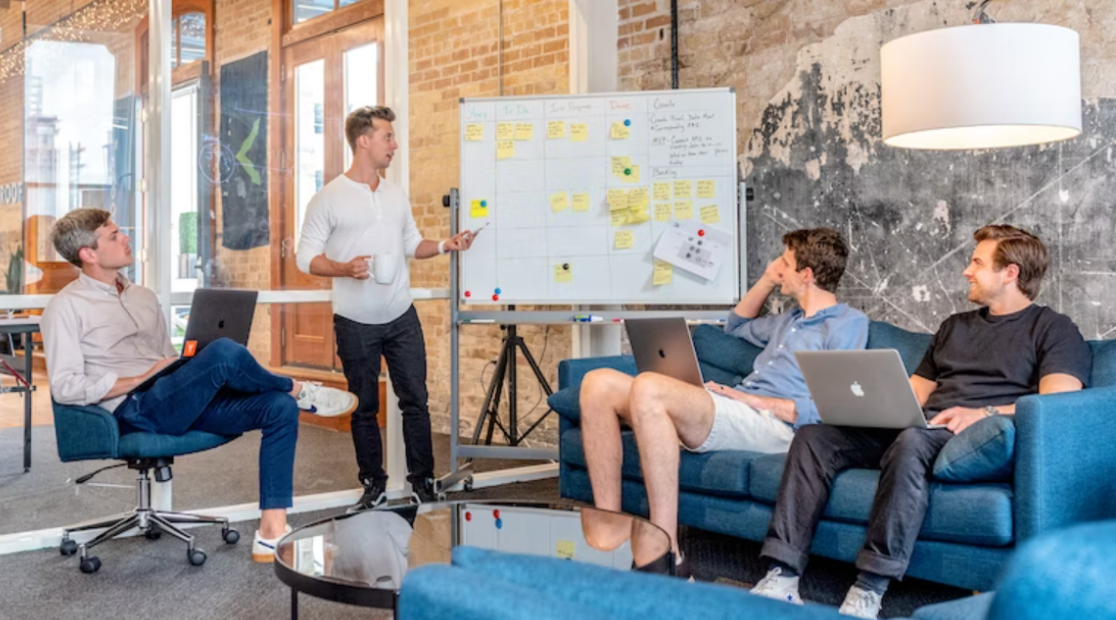 This is touching again on expectations. Sit down with your new hire and go over all the KPIs (key performance indicators) and OKRs (objectives and key results) that are expected to be met. Explain to them:
Why these metrics were chosen
2. When to fill them out (weekly, monthly, or quarterly)
3. How to fill them out (which tools to use, for example)
These metrics are what help a company scale. You can't have growth without data, and where do you get your data? KPIs and OKRs. Stakeholders are also very interested in these metrics. They help when big decisions are made.
They're also an indicator of if your employee is doing their job to the best of their ability. OKRs can vary somewhat from month to month depending on the results, but KPIs should only be increased.
10. Showcase the Company Culture
Company Culture is important. You cannot rule the roost and expect obedience throughout. You need to instill a set of values that are followed and respected by everyone in the company, from the CEO to the newest junior assistant.
"66% of C-suite executives and board members believe culture is more important to performance than the organisation's strategy or operating model." 2021 Global Culture Survey, pwc.com
It doesn't need to be a full manifesto, but grab a few values that will hold everyone together and above board. Here are a few ideas you can consider:
Honesty - we are not afraid to be honest with one another. This encourages staff to speak up about situations without fearing repercussions or mocking.
Transparency - we speak the truth, always. This hinders lying and promotes 360° feedback.
Accountability - I own up to my actions. When someone makes a mistake, it's better they own up to it before it leaks rather than you searching for the "culprit" for weeks on end.
Collaboration - I will seek the assistance of my colleagues. Intra-team collaboration is amazing for any organization. Encourage it and get more done from the right people.
Employees, management, and C-Suite are happy to adopt a company culture. They feel connected to each other with these sorts of "rules". It brings a tribal feeling to the company which is excellent for team spirit and productivity.
11. Set a realistic onboarding deadline
Leave your new employee enough time to complete all the tasks on their onboarding.
Allow them the room to look around and take in their new work environment. You want to ensure that your new hire knows exactly what is expected of them, without them feeling pressured from day one.
🔥 FREE TRIAL: Get Started with LoopCV & Send Out 100s of Highly-Targeted Job Applications in <10 Minutes
A smoother onboarding with a deadset plan
So there you have it, the essential factors to consider when creating an employee onboarding plan.
I currently manage a team of 30+, from hiring to firing and all the training in between. A correct onboard will be the difference between them staying in your company or jogging on to the next available offer.
Start off on the right with your new hire. Give them everything they should need with an open line to everyone they should speak with.
Happy onboarding!
---
Author Bio
Donna Gleize is a freelance Content Growth Specialist with a focus on Off-Page SEO. She is interested in affiliate marketing and has a passion for reading British Romantic and American Contemporary novels. She moonlights as copy and book editor and is very active on LinkedIn.