Everything You Wanted to Know About How to Write a CV to Land Your Dream Remote Job and Were Afraid to Ask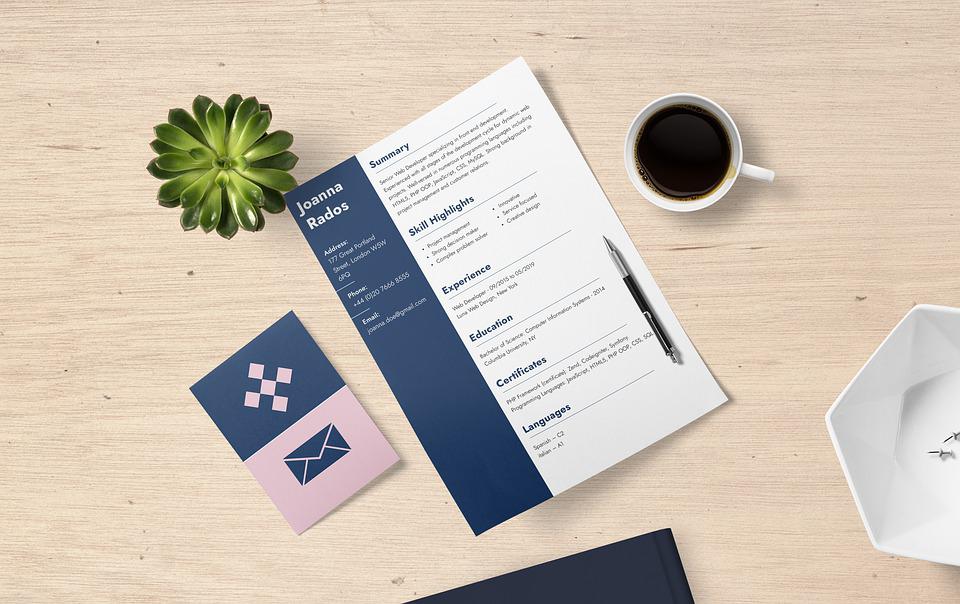 Since the COVID-19 pandemic came into our lives, most businesses have moved away from the traditional office work model and started trying to organize employees' work from home. And that's not a bad thing. After all, you get limitless opportunities to work in any company worldwide and are not limited by geographical location. All of this is now possible. However, you won't get the job of your dreams without a well-written CV. And in this article, you'll learn how to do it.
# 1 Be Diverse in Describing Your Skills
By examining remote jobs, you can see trends in the skills employers value most in employees. For example, most value self-discipline and understanding the basics of time management.
✍ Put these skills on your CV. They look much more attractive than the bland "multitasking" and "responsibility."
✍ Put such skill as "self-motivation" since it adds extra points to your portrait. Most remote work involves having a designated task and setting a deadline. Until that time, you'll not be disturbed and supervised. Thus, it's essential to the employer that you, without any unnecessary reminders, work with total dedication and follow deadlines.
✍ Emphasize in your CV that you can be in a work tone without being pushed around by management or any external control. It won't be superfluous to mention.
If you want to fill your CV with even more unconventional skills that might catch an employer's eye, you can use special services to help you write your CV. Typically, it applies to everything from essays to research papers, but Best Writers Online can help you find a specialist who will write the perfect CV for you. Don't forget that you also have to meet the skills described there.
# 2 Working Hours are of Essence
Helpful information for an employer looking for a remote team member will also be what hours you're willing to be on call: not all companies work in the usual 5/2 schedule from 9:00 to 6:00 pm, and some may be in a different time zone.
🕖 Write down what hours you would be comfortable working (early morning / late evening / daytime only). Also, mention work at night, on weekends, and on holidays acceptable for you. Consider that this information in your CV can be an argument in your favor.
# 3 It's Extraverts' Time
Not so long ago, there was a widespread belief that remote work was only good for introverts. But everything has changed after the year 2020. So now, many professions that require constant communication, negotiation, and speaking have also gone online.
You need good communication and teamwork skills to negotiate with someone online or to work with colleagues on one product without meeting in person. These skills are often listed on the CV for the usual work format. But in the case of a remote job, increase the emphasis that you're good at remote communication.
☎️ Mention in your CV your ability to communicate productively in a digital environment through e-mail and video calls, and maintain communication with colleagues in chat rooms.
Don't know how to present your communication skills and highlight them on your CV? Then why not take advantage of Writing Judge, where you can find an expert or experienced writer to help you do that. Here you'll find everything you need.
# 4 What About Technical Skills
Of course, you can't work remotely without using various gadgets, apps, and programs. So employers need to know how good your technical skills are.
✔️ Include on your CV anything you're practically familiar with: various computer software (Microsoft, macOS, etc.) and mobile operating systems (iOS, Android), task managers (Trello, JIRA, Basecamp), communication and video conferencing services (Skype, Zoom, Slack, etc.).
# 5 Visualize Your Knowledge and Contributions
In a remote job, you're not often in the sight of your colleagues and top managers. So there's a risk that your merits may be underestimated, just not known about them. A presentation report is an excellent way to show the company your contribution to the common cause.
This format is also appropriate if you need to write a justification to the manager, convincing him to make a specific operational decision. So, the ability to visualize and communicate information effectively and to the point is essential for a remote team member.
✏️ Write down what hours you would be comfortable working (early morning/late evening/daytime only). Also, mention work at night, on weekends, and on holidays acceptable for you. Consider that this information in your CV can be an argument in your favor.
# 6 Don't Forget About Cover Letter
A cover letter is an essential part of the job application. Did you know that about half of IT companies require cover letters from applicants? And this is more common among startups: 65% of such firms ask for such letters. Using eye-tracking software, researchers found in 2018 that HR managers, on average, take just 7.4 seconds to decide on a candidate.
First, they check your current role, last place of employment, dates, and education level. A cover letter in this situation is a good plus: it demonstrates that you have a genuine interest in the job and are willing to make an effort to get it. So a cover letter is an excellent opportunity:
📝 Re-analyze your CV.
📝 Revisit your work experience so that in the future, it will be easier to tell about it at the interview.
📝 Explain some aspects that may not be clear to HR and for which there is no place in the CV (for example, gaps in employment).
There are no clear rules for writing a cover letter and what information to include. Thus, it's better to use essay writing services, where qualified professionals will help you with this task. Also, consider that in most cases, the hiring party wants to see the answers to these questions:
Do you know the name of the company hiring you?
Why are you interested in this particular position?
Why do you want to work for this specific company?
How did your previous experience lead you to this position?
What are your strengths concerning this position?
Do you like what you do?
The objective is to show that you understand the industry and know about the company you'll work for. When you apply for a remote position, include your ability to work from home (as detailed above) and indicate how many years you have been doing it.
Conclusion
This article describes some tips for writing your CV to get the remote job of your dreams. But, of course, it's not a complete set of skills that make you more competitive in the job market. That's why you should think beforehand about what you need to succeed in the position you are applying for.
Then systematize the information about you on your CV, listing the skills most important for the job at the beginning of the section. Prepare for the employer's question at the interview about why you noted these particular skills and why you think you possess them. Don't forget to give examples of work situations where you have been able to use or demonstrate these skills to emphasize your professionalism and ability to evaluate yourself objectively.
---
Bio

Lillie Jenkins is a creative copywriter and content writer. She has worked as a copywriter since school, so her writing skills are well-honed. She writes publications in such fields as marketing, business, education, and personal life. More than writing, Lillie loves to travel and read professional literature.